FCC's Pai Aims to Roll Back Title II Internet Order
FCC Chairman Ajit Pai has moved on his previously stated intention to do away with the Title II Open Internet Order passed under then-Chairman Tom Wheeler. The order, which was largely panned by the ...
Nov 22nd, 2017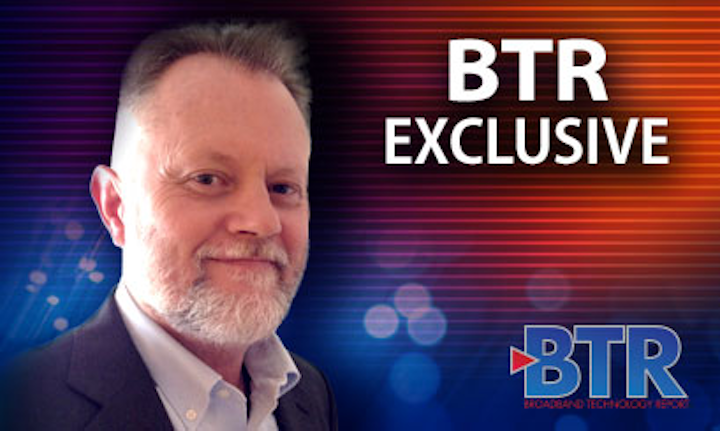 FCC Chairman Ajit Pai has moved on his previously stated intention to do away with the Title II Open Internet Order passed under then-Chairman Tom Wheeler. The order, which was largely panned by the service provider industry because of its utility-style regulatory framework, was enacted in February 2015 in a 3-2 party-line vote. This May, Pai issued a notice of proposed rulemaking (NPRM) to undo the Order.
Pai's draft order came out today (full text available at https://www.fcc.gov/document/proposal-restore-internet-freedom) so the public can review it before the Commission votes on it Dec. 14. The 2015 Order wasn't made public until after the FCC passed it, which Pai objected to at the time, and he has pledged greater transparency into FCC processes.
In announcing the draft order, Pai wrote, in part: "Under my proposal, the federal government will stop micromanaging the Internet. Instead, the FCC would simply require Internet service providers to be transparent about their practices so that consumers can buy the service plan that's best for them and entrepreneurs and other small businesses can have the technical information they need to innovate. Additionally, as a result of my proposal, the Federal Trade Commission will once again be able to police ISPs, protect consumers, and promote competition, just as it did before 2015."
Pai's draft order is intended to return broadband Internet access service to its prior classification as an information service and reinstate the private mobile service classification of mobile broadband Internet access service. It's also intended to eliminate the previous Order's Internet Conduct Standard, along with the bright-line rules, and to promote additional transparency, while eliminating burdensome and unnecessary requirements.
Thus far, news of the draft order has been well-received among industry groups, including the ACA, NCTA, USTelecom and others. Comcast (NASDAQ:CMCSA) also reacted positively in two blog posts, one from Comcast Cable President and CEO Dave Watson and another from David L. Cohen, Comcast's senior executive vice president and chief diversity officer. Both supported the draft order and reiterated Comcast's support for an open Internet, but not for Title II regulation.
Cohen wrote, in part: "We applaud the chairman's efforts to repeal the ill-advised and outdated burden of Title II classification, which has harmed broadband investment and innovation. We also commend the imposition of a transparency rule that requires ISPs to disclose their net neutrality practices to consumers. It is paramount that consumers know what their ISPs are doing. Independent of any FCC action, Comcast's commitment to our customers remains the same: We do not and will not block, throttle or discriminate against lawful content - and we will be transparent with our customers about these policies."
Watson wrote, in part: "There are better ways to guarantee net neutrality than classifying all broadband businesses under Title II public utility regulations."
But not everybody is happy about the draft order.
In a post on the Brookings Tech Tank blog, former FCC Chairman Tom Wheeler, under whose watch the 2015 Order was passed, responded negatively Pai's efforts to undo it.
"Even for this FCC and its leadership, this proposal raises hypocrisy to new heights," wrote Wheeler. "They are 'protecting consumers' by disavowing responsibility to do just that. They are providing for 'better regulation' by giving authority to the FTC which has no regulatory authority. They are walking away from the clear statutory mandate to oversee telecommunications services by cleverly saying local Internet delivery is not a telecommunications service."
Commissioners Mignon Clyburn and Jessica Rosenworcel, both of whom supported the 2015 Order, also reacted negatively.
Clyburn wrote, in part: "The FCC majority is about to deliver a cornucopia full of rotten fruit, stale grains, and wilted flowers topped off with a plate full of burnt turkey. Their 'Destroying Internet Freedom' Order would dismantle net neutrality as we know it by giving the green light to our nation's largest broadband providers to engage in anti-consumer practices, including blocking, slowing down traffic, and paid prioritization of online applications and services."
Rosenworcel wrote, in part: "Our Internet economy is the envy of the world because it is open to all. This proposal tears at the foundation of that openness. It hands broadband providers the power to decide what voices to amplify, which sites we can visit, what connections we can make, and what communities we create. It throttles access, stalls opportunity and censors content. It would be a big blunder for a slim majority of the FCC to approve these rules and saddle every Internet user with the cruel consequences."