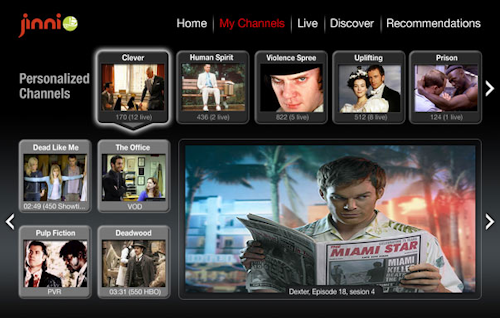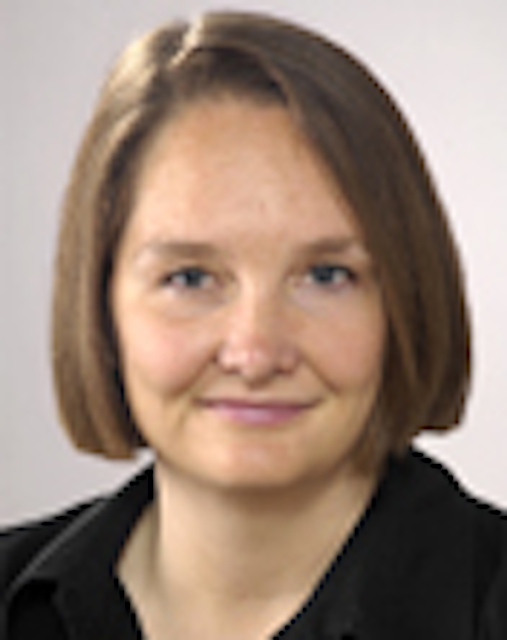 [flv:http://broadbandtechreport.com/images/2010/video/InstallerCourseFullSize_512K.flv 250 206]
What exactly is a taste engine? According to attendees at the recent
CableLabs
(
www.cablelabs.com
) Winter Conference held in Denver, it's the "The Best Product Idea" from the confab's Innovation Showcase. Dubbed
Jinni
(
www.jinni.com
),the solution is described as the first taste engine for movies and TV shows that uses content genetics and user taste profiling to power next-generation TV guides. And if you're wondering just what that means, Jinni is a good example of a tool that tends to be best understood after you've put it into action. So, a quick visit to jinni.com to play around with the engine there is a solid way to get a feel for what it does.
Cable operators can integrate Jinni's features into their systems via a comprehensive set of Web-based APIs for content delivery to set-tops, PCs and mobile devices. Jinni also partners with
SeaChange International
(www.schange.com),
OpenTV
(
www.opentv.com
) and
NDS
(
www.nds.com
), who offer Jinni's discovery features as part of their solutions.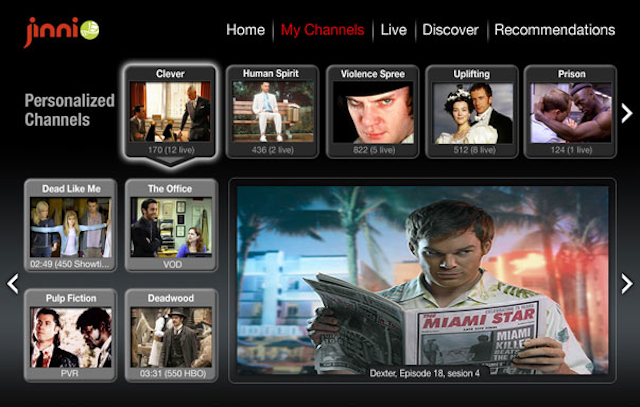 Most Likely to Succeed
The Innovation Showcase featured 11 vendors – both startups and established companies – who participated in a lightning round of presentations where each company had 10 minutes each to strut their technical stuff. In an informal poll of the audience, Jinni snagged the bragging rights to boast that attendees thought it was the solution most likely to succeed. And beyond this nod, the company also has enjoyed some other fresh indicators that Jinni's time just might have come.

"We've received numerous RFPs in recent months that indicate operator interest in implementing search and recommendations, including advanced features," Mike Pohl, Jinni's CEO, tells
BGR
. "So we feel like 2010 could be a great year for us, as many operators are seeking the kind of service we offer. And in conversation, potential customers and partners immediately grasp the value of our service: enabling users to easily, intuitively choose within large content libraries and across many channels."
Pohl also reports that a Tier 1 U.S. cable company is a new customer, and is in process of implementing Jinni features now. "We are in advanced negotiations with an additional Tier 1 cable company," he adds. "We hope to add to this in the course of the year."

Ideas Galore
The Innovation Showcase also featured a wide variety of other pioneering technologies, mainly revolving around four themes: hardware at the chip level, social networking, TV everywhere, and interactive video. Here's a rundown of what attendees saw:
•
Clearleap
(
www.clearleap.com
) demonstrated an application that it developed with
FourthWall Media
(
www.fourthwallmedia.tv
) and
The Weather Channel
-- a proof of concept branded EBIF weather app integrated with video. The unbound app integrates data and graphics to deliver current weather conditions updated every few minutes, and video from on-camera meteorologists to present the local forecast information for multiple U.S. cities. The video, updated twice daily, is available to viewers within minutes of its production, delivering a Web-like experience on TV. Using FourthWall's ITV development tools and Clearleap's IP-based video content management and advertising platform, the video is integrated into the application and the operator's existing VOD infrastructure.
•
iLoop Mobile
(
www.iloopmobile.com
) used case studies and a live demo to display turnkey solutions for cable operators that enable mobile marketing for local, regional and national advertisers. The vendor reports that SMS text messaging is available on 97% of phones in use, with 60% of all mobile phone users texting regularly. That's a big opportunity for MSOs, iLoop thinks, since SMS-based mobile marketing "easily integrates with cable ad schedules, allowing the viewer to instantly interact to receive mobile coupons and promotional offers that convert to measurable in-store traffic and sales."

•
IPgallery
(
www.ipgallery.com
) exhibited its advanced multimedia application suite, "My Contacts Zone" – via a personalized end user communications portal. By leveraging the growing communications across social networks, and use of Internet telephony services like Skype/Google Talk, IPgallery says it will provide cable ops with the ability to expand their customer base by "marketing to any customer that has broadband" and deploy new advanced multimedia applications to their embedded base, independent of their current switching or access networks. IPgallery has developed this application suite through the creation of a social networking gateway, with integration across Facebook, Myspace, Twitter, YouTube, Skype, Google Talk and Google Maps.
•
Miniweb Interactive
(
www.miniweb.tv
) displayed its Broadband Content Guide and used a hybrid set-top capable of playing both traditional broadcast (DTH, DTT or cable) TV, and Internet video, either over the cable network or the home network. Miniweb's solution converges any number of Internet video sources into a single TV experience. With Miniweb, MSOs reportedly can provide centralized billing, community, search, recommendations and advertising functions that compliment and work with every online provider that is part of the extended guide.

•
Pace Americas
(
www.pace.com
) took on the red-hot topic of multi-room DVRs. The company's Home Content Sharing Multi-room DVR reportedly pushes the bandwidth limitations of MoCA 1.1 and demonstrates advanced video processing and routing technology through a dedicated high-performance, low power consumption 1200 MIPS network processor. The architecture is said to enable a capacity of nine simultaneous HD streams within the home, including six simultaneous recordings. "With the Pace Home Content Sharing system, every television in the home becomes a fully functioning dual tuner HD-DVR with all the features that subscribers are familiar with," the company says.
• In the cloud was
Related Content Database
, also known as RCDb (
www.rcdb.net
), which currently provides software and network services to the likes of
Disney, 20th Century Fox, Sony Pictures
and
Netflix
. At the CableLabs Winter Conference, it demonstrated a Java client application that currently powers secure network communications for millions of Blu-ray Disc and connected devices; an enterprise class J2EE server for managing IP-connected device services, content updates and user profiles; and a cloud database service of timecode-based related content metadata for movies and TV programs.
•
SeaChange International
(
www.schange.com
) concentrated on multi-screen video delivery via its Intelligent Video Platform. The conference exhibition used the company's Intelligent Video Platform to show seamless content delivery across three screens – TV, PC and mobile — and focused specifically on the ability to pause/resume across multiple screens. The demo began by showing streaming to the PC. The content then was paused and resumed from the same point on a mobile phone, and again on the TV.
•
Trailer Park
(
www.trailerpark.com
) teamed with
Jargon Technologies
to present a mobile platform using various mobile devices -- iPhones, Blackberrys or Androids -- to connect to tru2way cable boxes over local home networks to interact with the TV. Instead of using the TV remote, the demo showed how subs could use their phones to guide their cable experiences. For example, they could engage in live voting or find out more info on what's currently playing on screen. Trailer Park says that the product is not only a mobile application but also a mobile platform that can be extended with ideas from third parties, such as creating interactive mobile/TV advertisements.
•
Wowza Media Systems
(
www.wowzamedia.com
) showed off its newest unified media server focused on simplifying video/audio delivery for Web TV, mobile TV and OTT IPTV by eliminating the need for multiple client specific encoder and server infrastructures. The company reports that its media server employs a unified workflow model capable of streaming video from one common H.264 live encode or VOD asset base to a variety of desktop, mobile and living room playback clients from a single server infrastructure. The CableLabs demo showed a simultaneous delivery from one multi-bit rate MPEG-TS live source to multiple players using appropriate transport protocols: Adobe Flash player (RTMP), Microsoft Silverlight player (HTTP smooth streaming), Apple QuickTime player (RTSP), iPhone (HTTP Live Streaming), Android phones and other mobile devices (RTSP/3GP), as well as the IPTV set-top boxes (MPEG-TS).
•
Zenverge
(
www.zenverge.com
) explained the technology behind its ZEN-powered single-chip, whole-home DVR and multi-screen solution. Through a RUIV (remote user interface embedded in video), the user interface is virtualized in a central gateway/server and inserted into each video stream. All display devices (including those in the installed base) are said to benefit from the same look and feel without the need for special middleware or application software running on a client set-top or the display device. Additionally, ZEN reportedly enables the gateway to transform all content (live or recorded) to fit the decode and to display capabilities of each screen and the available network bandwidth at any given time. This provisioning also is said to enable the technology to be deployed ubiquitously with all networks including 802.11n, MoCA, HPNA, G.Hn, etc., while lowering and/or eliminating the need for rewiring or adding repeaters, etc. "The total cost of the whole-home/multi-screen solution is thus optimized by significantly reducing the cost of client set-tops or eliminating them altogether, as well as by reducing the cost of whole-home network coverage," Zenverge reports.
Laura Hamilton is editor-in-chief at BGR. Email her at laura.hamilton@comcast.net.