CableLabs and Canoe Complete New EBIF Spec

CableLabs
(
www.cablelabs.com
) and
Canoe Ventures
(
www.canoe-ventures.com
) completed the latest EBIF spec. This new version (I06) features functionality developed to meet competitive interactive television market requirements and will widen the range of EBIF-enhanced programming, advertising and applications.
In related news, Canoe and CableLabs announced a partnership between Canoe Ventures' new Innovation Lab and CableLabs' AdLab, as part of their ongoing collaboration to support the development and

deployment of new advanced advertising technologies and services.
The first test of the new environment will prototype and evaluate the technologies required for an end-to-endinfrastructure based on SCTE 130 standards. This prototype-only environment was developed with the participation of Cisco, OpenTV, Ericsson, Motorola and This Technology, LLC. Canoe and CableLabs plan to work with other SCTE 130, OpenCable and EBIF-compliant technology and service providers for additional testing and prototyping projects moving forward.
The SCTE 130 standard is a multipart specification that defines how advertising-placement servers (ad decisions systems or ADS) communicate with video-delivery equipment (ad managers or ADM). It supports a unified platform for dynamic, addressable, and interactive ad insertion, while merging inventory metadata (placement opportunity information or POIS), content metadata (CIS), and subscriber metadata (SIS). Canoe and CableLabs are creating an environment emulating a Canoe hosted national network ADS capable of interacting with distributed MSO SCTE 130-compliant systems. CableLabs and the Society of Cable Telecommunications Engineers hosted an interoperability event at CableLabs' headquarters November 9-13, 2009 to focus on SCTE 130. It was the industry's largest and most comprehensive Advanced Advertising Interop to date, with 24 companies participating.
Mixed Signals Shows Off Loudness Capabilities

Mixed Signals
(
www.mixedsignals.com
) demonstrated the advanced audio monitoring capabilities of its Sentry digital content monitoring solution at the recent
CableLabs
(
www.cablelabs.com
) Winter Meeting. Mixed Signals reports that it worked closely with major TV leaders to create its audio monitoring solution, which enables ops to identify loudness issues in programming and commercials, giving them the information necessary to fix volume changes that occur during channel changes and when commercials run.
The Commercial Advertisement Loudness Mitigation (CALM) Act has already been approved by the House of Representatives and is now with the Senate, where passage is expected. Unless the industry can implement a viable solution for addressing loud commercials, it is feared that Congress will task the FCC with specifying a solution that operators must adopt regardless of cost or complexity.
Mixed Signals reports that it has upgraded Sentry specifically for monitoring audio level issues in the multichannel cable environment. Complementing its existing ability to continually monitor hundreds of channels simultaneously, Sentry now supports the ITU-R BS.1770 audio specification for monitoring program loudness. Developed by the ITU, the BS.1770 specification is shortly expected to be adopted by the Advanced Television Systems Committee (ATSC) here in the U.S., which in turn will lead to its use by broadcasters and then cable and other multichannel video service providers. Mixed Signals reports that operators already using Sentrys can easily add support for BS.1770 via a software upgrade.

BigBand Goes Big on IP Video Delivery at CableLabs Confab

Among
BigBand Networks'
(
www.bigbandnet.com
) demonstrations at the recent
CableLabs
(
www.cablelabs.com
) Winter Conference in Denver were the following:



Delivery of IP video to multiple screen and devices leveraging existing network infrastructure



CVEx Converged Video Exchange -- a software control plane that reportedly helps ops deliver both RF and IP-based video services across the network edge



vIP PASS -- a video solution designed to help ops capitalize on existing infrastructure with a delivery of video services to a range of IP devices via DOCSIS 3.0 modems



QAM innovation that reportedly solves bandwidth needs at the edge of the network and integrates with video delivery platforms:



The company's universal edge QAM platform, which includes BigBand's double density BEQ6200 8:1 QAM and BEQ6000 QAM



Ericsson Combines Optical Transport and Packet Technology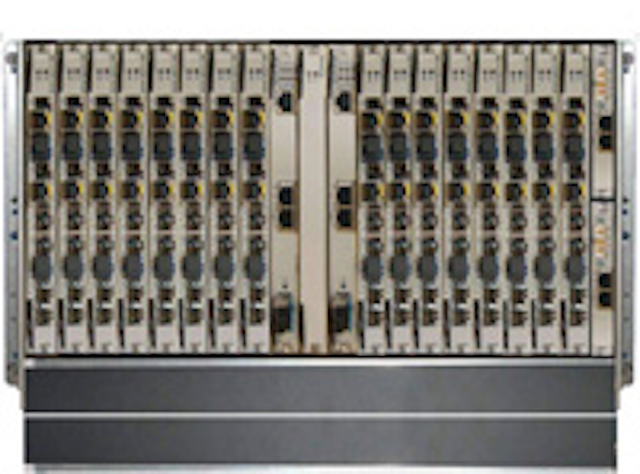 Ericsson
(
www.ericsson.com
) announced the newest member of its OMS 1400 family, the OMS 1460, which is said to enable operators to evolve their current TDM networks to high capacity and low-cost packet-based networks and is specifically optimized for the metro packet transport.
Ericsson says that the business reality for many operators is related to the fact that the growth of high-speed packet-based services is coming during a time when revenues are not increasing at the same rate. So they strive to cultivate the efficiency of each network layer in order to minimize costs. For this reason, and to be more in-tune with the new IP services, there is a general migration to packet-based networking.
For its own migration, the transport network welcomes new functionality such as the transport profile of MPLS and Ethernet ring protection, while other technologies like WDM, ROADM and OTN play an important role in ensuring ever increasingly more cost-effective, high bandwidth networking. All features mentioned here appear as modular options on the OMS 1460. The company reports that the OMS 1460 will be commercially available within a year.
Rovi, FourthWall Collaborate on Enhanced TV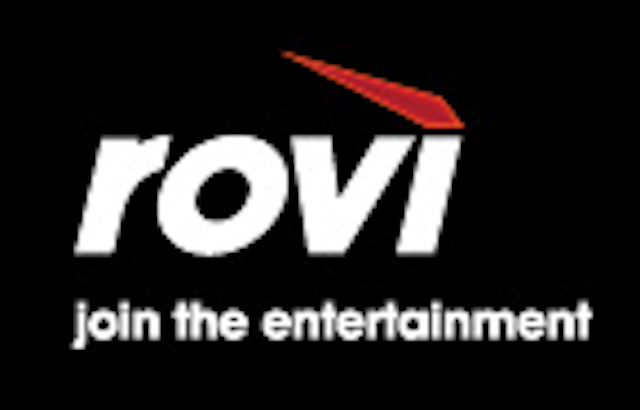 FourthWall Media
(
www.fourthwallmedia.tv
) and
Rovi
(
www.rovicorp.com
) signed an agreement to offer an Enhanced Television (ETV) solution to many of Rovi's Interactive Program Guide customers throughout North and South America. In 2010, Rovi will offer an integrated ETV Platform, including FourthWall Media's EBIF User Agent, ETV Server, and TV Widgets as part of Rovi's guide solutions.
Under the agreement, Rovi will make available seamlessly through its guides an initial set of pre-integrated TV Widgets from FourthWall. These include eBay on TV, Yellow Pages on TV, News, Weather, and numerous Sports widgets for nearly every major league, team and college. Each TV Widget can be hyper-personalized turning the television into an interactive, tailored experience for the viewer. In addition, the integrated solution will enable service providers to launch new EBIF applications developed by third-parties.

Active Broadband Displays App Based on D3 IP Detail Records
Active Broadband Networks
(
www.a-bb.net
) recently demonstrated what the company calls "the first DOCSIS 3.0 IPDR collector and the first application using the new DOCSIS 3.0 IPDR capabilities," the Subscriber Experience Manager.
Active Broadband Networks demonstrated a beta version of the Active Resource Manager Subscriber Experience Manager at the
CableLabs
(
www.cablelabs.com
) Winter Conference held earlier this month in Denver. The Subscriber Experience Manager is said to leverage new information provided by IPDR to profile network conditions and subscriber usage identifying periods where subscriber experience is impacted. The Subscriber Experience Manager then computes experience in the form of bandwidth supplied, demand served and interface delay. The solution reportedly offers increased visibility into the impact of network congestion to manage customer satisfaction and network capacity.
Active Broadband Networks is also announcing the availability of Active Resource Manager Release 4.2. This release is said to add new business intelligence style dashboards and reporting, a Web services interface with more than 60 queries that can be used to integrate accurate IPDR information with existing operational applications and updated system management capabilities including a new Command Line Interface.
DVEO Ships New MPEG-2 to H.264 Transcoders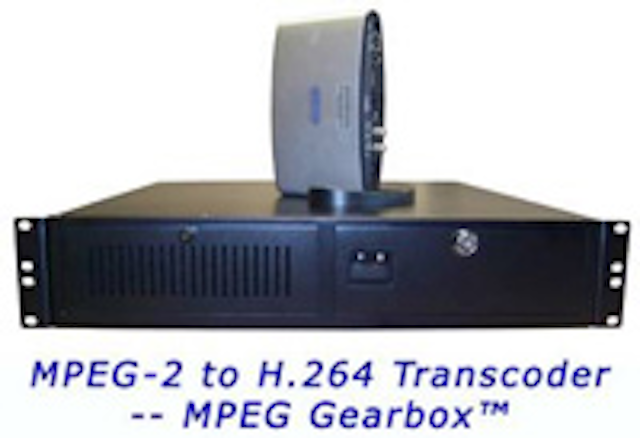 DVEO
(
www.dveo.com
) is shipping three new Linux-based MPEG-2 to H 264 transcoders. The MPEG Gearbox is the company's new family of Linux-based MPEG-2 to H 264 transcoders or MPEG-2 to MPEG-2 scalers for the IPTV and cable industries.
Three systems are available: ASI to IP, ASI to ASI, and IP to IP. Each system transcodes one HD (720p) stream or two SD streams into H.264 and outputs the streams over ASI or IP. The MPEG Gearbox ASI/IP can also receive 1 to 4+ MPEG-2 channels and output them to a dedicated IP network as MPEG-2 streams. Audio support is MPEG and AAC (MPEG-4).
---
•
Motorola Ventures
participated in financing for
Zenverge
(
www.zenverge.com
). The financing will support production of a family of single-chip media ICs based on the Zenverge Entertainment Nexus (ZEN), a new architecture for digital HD convergence.