Editor's note: BGR welcomes two new editorial contributors to our team, Ron Hendrickson and Carl Weinschenk. If you have news about products, deployments or executive appointments, contact Ron at
ronhendrickson@broadbandgear.net
. Email Carl at
carlweinschenk@broadbandgear.net
to provide information for our features issues.
Cisco Intros Blades, Adds Customers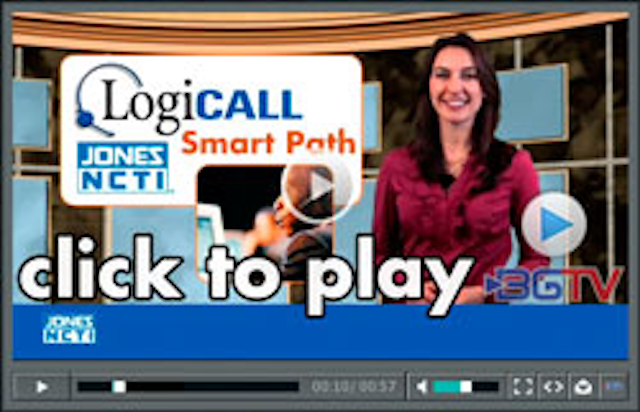 Cisco
(
www.cisco.com
) announced that several service provider customers around the globe, including
Hong Kong Cable
and
Canal Digital Denmark
are using new Cisco CMTS components to add upstream and downstream broadband capacity to their networks. The CMTS architecture is designed to allow for DOCSIS 3.0 upstream channel bonding at speeds of 100 Mbps or more and downstream channel bonding at speeds of 160 Mbps or more.
The Cisco DOCSIS 3.0 solution is designed to enable ops to use channel bonding to deliver triple-play services of high-speed data, voice and video and to dynamically allocate DOCSIS network bandwidth based on subscriber demand. New products include the uBR-MC20x20V DOCSIS 3.0 Broadband Processing Engine, a next-generation line card for the uBR10012 Universal Broadband Router, and the uBR-MC88V Broadband Processing Engine, a next-generation cable line card for the uBR7200 Series Universal Broadband Router.
The uBR-MC20x20V DOCSIS 3.0 Broadband Processing Engine provides 20 upstream and 20 downstream channels per module. The uBR-MC88V DOCSIS 3.0 Broadband Processing Engine adds eight upstream and eight downstream channels to the uBR7200 Series router platform, including the uBR7225 and VXR routers.

ARRIS Updates Touchstone Line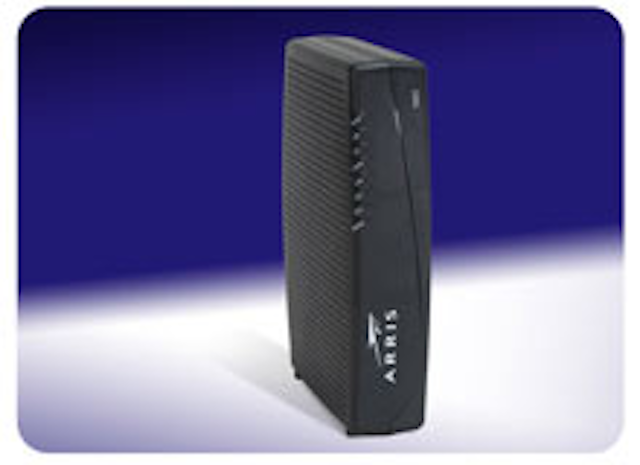 The newest models in
ARRIS
' (
www.arrisi.com
) Touchstone family of DOCSIS 3.0 EMTAs, wireless gateways and cable modems will be introduced over the next several months. These new products were on display at the ANGA Conference in Cologne, Germany, and also will be highlighted next week at the NCTA's Cable Show in LA.
The first four new models include:
• TM802 E-MTA, with 8x4 channel bonding and battery backup
• TM902 E-MTA, with 8x4 channel bonding, without battery backup
• TG852 wireless gateway, with 8x4 channel bonding, 802.11n wireless capability battery backup and four-port GigE routing
• CM900 data modem, with 8x4 channel bonding
Subsequent models will have similar options for 802.11n wireless functionality, will be available with or without battery backup and will possess Touchstone's diagnostics and reporting capabilities, as well as a variety of other features and configurations.
In other ARRIS news, the company and
Clearleap
, a Web-based TV technology platform, have integrated ARRIS' ConvergeMedia On Demand Content Management and Distribution system with Clearleap's Web-based content and workflow management suite to deploy an integrated content management solution for VOD and advertising services. ARRIS also has received U.S. Department of Agriculture (USDA) RUS Acceptance for its DOCSIS 3.0 C4 CMTS and Touchstone CPE, as well as its Segmentable Hybrid Fiber Coax infrastructure platform.

SMiT, ActiveVideo Team on ITV

ActiveVideo Networks
(
www.activevideo.com
) and
SMiT
announced at the ANGA Cable Show that they have integrated ActiveVideo's CloudTV platform with SMiT's CI Plus modules to provide enhanced interactive TV experiences.
At the show, ActiveVideo showed how CloudTV enables operator-branded menuing on CI Plus enabled television, even without a set-top, when combined with the Ethernet or WiFi connectivity of the host TV as a return channel. In addition, ActiveVideo showed how the solution supports the iPhone Remote Control app.

Mixed Signals Monitors EBIF

Mixed Signals
(
www.mixedsignals.com
) has added new capabilities to its Sentry product that are designed to enable it to monitor enhanced television (ETV) and advanced advertising applications based on the Enhanced TV Binary Interchange Format (EBIF).
"The revenue potential of EBIF is substantial for cable operators, programmers and advertisers alike, but realizing this potential involves complex interactions between video streams, ads, triggers and associated data that must be performed precisely and on a large scale," said Eric Conley, CEO of Mixed Signals. "This effort is non-trivial with many potential points of failure, but Sentry's advanced EBIF monitoring capabilities provide the insight necessary for a successful deployment of EBIF-based ETV and advanced advertising applications."
For EBIF-based applications to work properly, triggers must be embedded into program streams, and when these triggers are activated (by viewers), the additional data must be delivered to set-top boxes. Determining if all these steps are performed correctly across an entire channel lineup is not possible by simply measuring packet loss alone or using other first-generation approaches for ensuring quality of experience (QoE).
The Sentry now combines detection capabilities, 24/7 operation, and scalability to simultaneously monitor hundreds of programs, ads and EBIF-widgets.
Mixed Signals will be demonstrating its EBIF monitoring capabilities in the CableNET pavilion at The Cable Show in Los Angeles next week. This week, the company is showing the Sentry at the ANGA show in Germany.
Concurrent Unveils Multi-Screen Delivery Software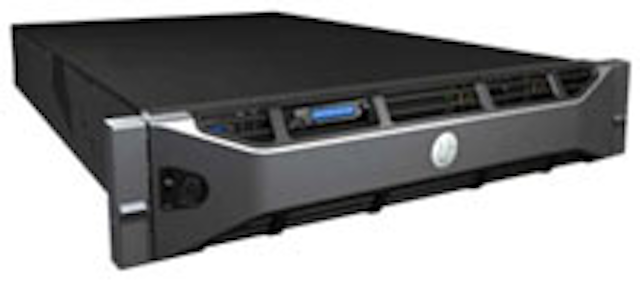 Concurrent
(
www.ccur.com
) announced the availability of MediaHawk VX, a next-generation software solution for delivering multi-screen video. It is designed to enable operators and content providers to deliver commercial video to any device over any network from a unified hardware-agnostic platform.
The VX solution builds on Concurrent's video on demand (VOD) and time-shifted TV solutions. Concurrent will be demonstrating its multi-screen video and MDAS solutions at the Cable Show next week in Los Angeles.
Hitron Launches Low-Cost QoS Monitor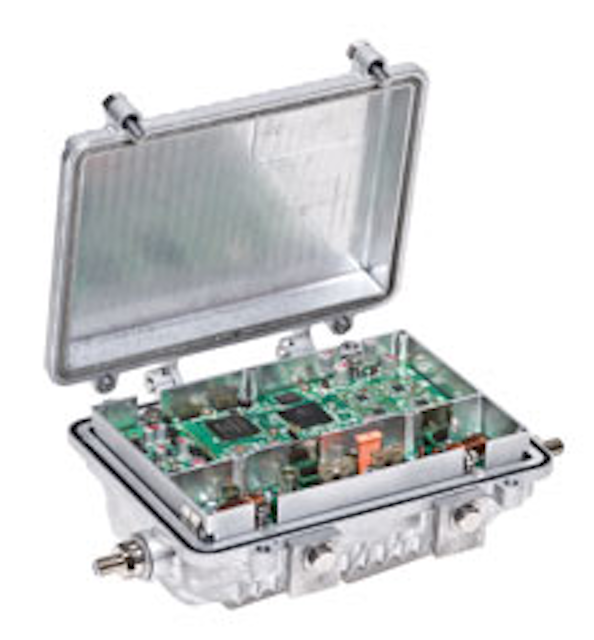 At the ANGA show in Germany,
Hitron Technologies
(
www.hitron.com
) premiered a low-cost network monitor designed to proactively manage the QoS being delivered to customers' homes. The DNP-39341is based on DOCSIS and DVB, and is designed to enable operators to continuously screen network quality. It has been built for outdoor installation, either close to subscribers or at critical places in the network where traditional quality monitoring devices cannot reach.
The DNP-39341 is equipped with multiple tuners, which it uses to quickly scan the available channels on the cable and provide early warnings of problems as they develop in the distribution network. The embedded DOCSIS modem provides real-time two-way communication between the DNP-39341 and the operational center. The device uses Simple Management Protocol (SMP) to enable it to be easily integrated into a management system.
In other Hitron news, the company launched a high-end fiber router with guaranteed GigE capability, the GVE-39320. Its first deployment is expected to be with
ZON Multimedia
in June.
Cedar Point Previews Multi-Platform Apps at ANGA

Cedar Point Communications
(
www.cedarpointcom.com
) is previewing new applications on its SafariFusion Application Platform designed to bring telecommunications functionalities to a diverse set of endpoints as part of its overall PacketCable 2.0/IMS product portfolio.
At the ANGA Cable Show in Cologne, Germany, Cedar Point showed the SafariFusion Visual Communications Suite (VCS), a suite of communications applications, designed to harness theflexibility of new network architectures to give subscribers greater control over telecommunications activities at the PC, mobile phone, and TV set. The applications reportedly enable cable operators to offer new, highly differentiated services that expand beyond existing, TV-based call management applications.
A critical part of Cedar Point's next-generation PacketCable 2.0/IMS solution, the SafariFusion Application Platform leverages Web 2.0 tools and applications for rapid deployment of multimedia communications services. SafariFusion also has been designed to enable an evolutionary strategy that combines seamless migration to PacketCable 2.0/IMS architectures with investment protection for existing NCS and SIP endpoints.
RGB Debuts Video Processor at CANITEC

RGB Networks
(
www.rgbnetworks.com
) highlighted the latest member of its Broadcast Network Processor (BNP) family at CANITEC Expo 2010 in Monterrey, Mexico. The new BNP3xr is built on the same video processing technology as RGB's BNP2xr and the BNPxr models, but it utilizes a new, two-rack-unit tall chassis design that enables it to offer support for DVB conditional access SimulCrypt encryption and dual hot-swappable, redundant power supplies and fan modules.
Other RGB products showcased at CANITEC include the company's Video Multiprocessing Gateway (VMG) and the Dynamic Bandwidth Manager (DBM).
JDSU Adds CWDM Optical Spectrum Analyzer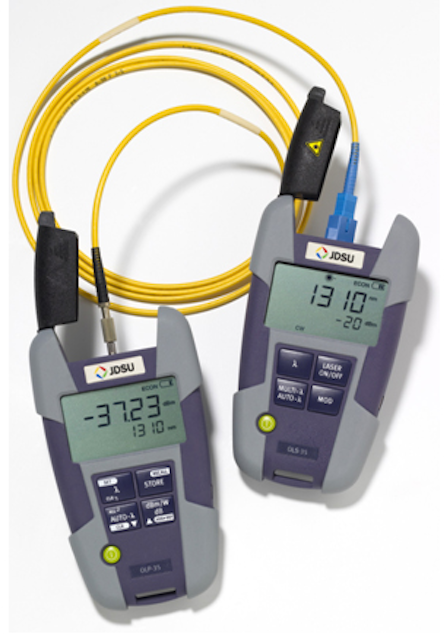 JDSU
(
www.jdsu.com
) added the COSA-4055 CWDM optical spectrum analyzer (OSA) to its T-BERD/MTS-4000 Multiple Services Test Platform.
The CWDM OSA includes the functionality and speed of a traditional OSA in a handheld size and intuitive operation and one-button auto-testing. The small, rugged battery-operated OSA is designed for high-performance CWDM testing over the full wavelength range, a complete spectral trace, tabular results, and drift measurements.
As part of the T-BERD/MTS family, the MTS-4000 is a small, compact handheld test platform designed for all phases of the network life cycle, from the installation to the maintenance of access/FTTx networks and triple-play services.
Clearfield Announces Joint Development Initiatives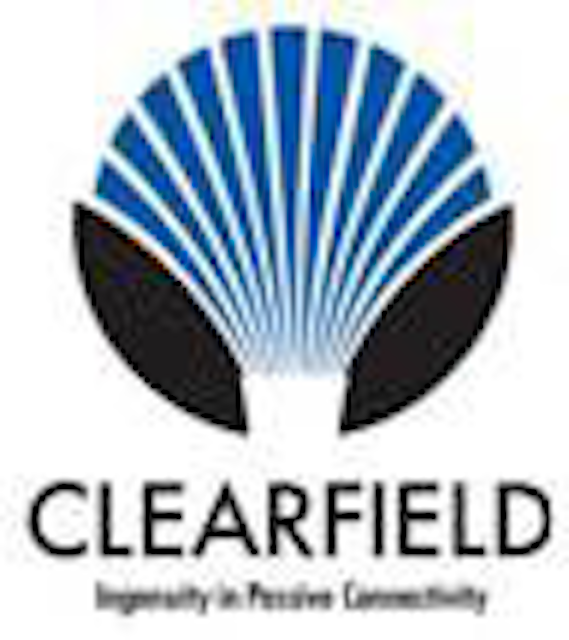 Clearfield
(
www.clearfieldconnection.com
) is launching two new product developments and marketing initiatives intended to help broadband infrastructure providers enhance their product offerings by integrating the Clearview Cassette and the Clearview xPAK Cassette into their own product lines.
"Clearview Multiplied" is a technology development program in which Clearfield will provide the engineering development resources to enable broadband infrastructure providers to incorporate a fiber management architecture that scales in increments of 12 using Clearfield's Clearview Cassette.
"Clearview Landed" is a product marketing initiative allowing electronics and enclosure companies to land small count fiber needs within their products utilizing the Clearview xPAK cassette. Because the Clearview xPAK ships with a universal mounting bracket, the xPAK can be housed within any enclosure environment without product modification. This enables every enclosure provider to immediately provide a product offering for today's emerging fiber marketplace.
The Clearview Cassette is an integrated 12-fiber management system that can be replicated whenever and wherever it is required in the network. It is designed to ensure that all the basic principles of fiber management are satisfied without exposure to environmental hazards or human interaction. Cassette components fully nest into the cassette's main housing to support any application or fiber type desired. Within the cassette, all fibers from the sub-assembly are slack-stored, bend radius protected, and secured against accidental physical damage from handling.
The Clearview xPAK unfolds to a flat, single-piece element in which all required components for fiber protection are integrated. Engineered to land small port count fiber terminations and optical components as conveniently and inexpensively as possible, xPAK is intended to simplify fiber management to the level of a consumable good.
Openet Announces Analytics, Business Intelligence

Openet
(
www.openet.com)
announced its Subscriber Data Management (SDM) solution. Leveraging Openet's FusionWorks Convergent Mediation product to aggregate subscriber data, Openet's SDM solution is an umbrella architecture designed to enable a wide array of subordinate business intelligence and analytics solutions that deliver subscriber and service consumption insights while simultaneously streamlining real-time access to user profile data by service delivery applications to enable subscriber-aware services, such as audience measurement and interactive services.
The SDM solution, architected to work with legacy infrastructures, aggregates, normalizes, cleanses and warehouses subscriber data from back-office systems and service consumption data from network infrastructure and makes it available to business intelligence applications and service delivery platforms through a centralized real-time subscriber profile.
In related Openet news, the company has announced a new Business Intelligence and Analytics Practice, supported by a relationship with
Netezza
, a provider of data warehousing appliances. The Business Intelligence and Analytics Practice is intended to provide Openet's telecom and cable operator customers with both productized and custom business intelligence solutions, including data models, reporting development and data integration extending Openet's Subscriber Data Management (SDM) solution architecture capabilities.
CommScope Expands BrightPath
CommScope
(
www.commscope.com
) introduced two additions to its BrightPath FTTH solution intended to expand its availability into global markets and make it compatible for use in passive optical networking (PON) applications.
The BrightPath system is a solution for FTTx access designed to integrate within an existing HFC network. The heart of the system is the RFoG optical network unit (R-ONU). The new BrightPath R-ONU additions include 1,610 nm return path capability and support for EuroDOCSIS.
The 1,610 nm return path capability R-ONU is designed to enable an RFoG solution that meets the current draft SCTE standard and is fully compatible with IEEE- and ITU-standard PON solutions. The addition enables customers to operate RFoG and PON services simultaneously on a single fiber network. R-ONUs that support EuroDOCSIS are intended to enable cable operators in Europe and Asia for the first time to use the BrightPath family of products.
ATX Shows its Stuff at ANGA
At ANGA,
ATX
(
www.atxnetworks.com
) displayed its SignalOn Series of products that it acquired from
ADC Telecommunications
in October 2009. As the new supplier of the SignalOn product line, ATX offers a suite of products to meet headend signal management needs (RF and satellite band splitting/combining and optical transport). ATX now manufactures four platforms to support these needs: MAXNET, SignalOn, MAXNET II, and SCN products.
MAXNET features up to 18 single width modules in 5RU, front access to plug-in pads/EQs, and either F or BNC connectors. SignalOn features up to 20 single width modules in 5RU, a patented make-before-break attenuator pad design for hitless signal balancing, and either F or BNC connectors. MAXNET II is designed to provide greater than 200 percent rack space savings over legacy RF signal management solutions, optical transmitters and receivers with integrated RF management functionality, and is built on a mini coaxial cable and MCX connector platform. The SCN line offers integrated "black box" solutions for forward narrowcast combining, return combining, and custom forward and return splitting/combining.
In other ATX news at ANGA, the company highlighted its DigiVu and DVIS platforms. The multiprogram MPEG-2 encoder, QAM demodulator, multiplexer and QAM, IP or ASI transmission platforms are designed to offer operators a cost-effective and space-efficient means with which to encode, multiplex and transport MPEG-2 content in the headend or in apartment/MDU areas where content encoding and backhaul is required.
NCTA Intros Smartphone App for The Cable Show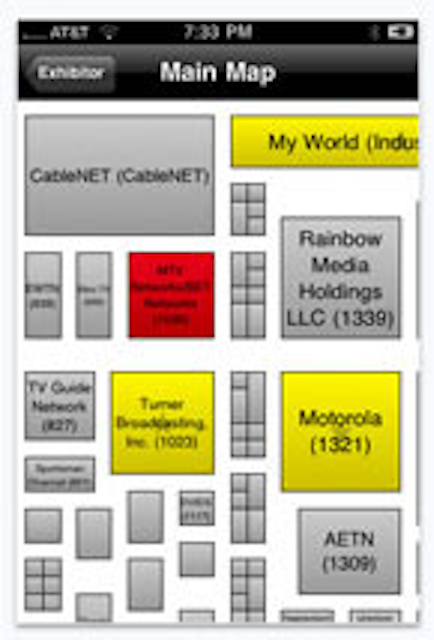 The
NCTA
has unveiled a smartphone application designed specifically for attendees of The Cable Show 2010 next week in Los Angeles. The app is designed be used on both the iPhone OS and BlackBerry handsets, as well as any handset with access to mobile Web applications. It will keep users in touch with the latest developments during the show. Features include exhibitor information, including exhibit locations, booth highlights, and downloadable marketing collateral; demonstration details and participant information for the special "My World‑Powered by Cable" industry exhibit; real-time show alerts, updates, breaking news, pictures and videos, and Twitter feeds; and easy access to session schedules, including panel participants, locations and more.
The app is free at m.thecableshow.com or at the iTunes store.
•
Zodiac Interactive
(
www.zodiac.tv
) announced that
Cisco
joined the Zodiac Partner Program in support of cable operator tru2way deployments. As part of the program, Cisco has licensed Zodiac's PowerUp for tru2way and PowerUp Monitor Server application to test with select tru2way set-tops. PowerUp is a cross-platform software middleware and presentation engine solution designed to enable advanced iTV/ETV application deployments across multiple set-tops, including legacy boxes. Zodiac plans to demonstrate its latest version of PowerUp for the first time at next week's
NCTA
Cable Show in LA.
•
Aurora Networks
(
www.aurora.com
) strengthened its presence in the European cable market by establishing a reseller partnership with
Technetix
, a European equipment supplier. Through the partnership, the companies are targeting European cable ops with Aurora's solutions such as Fiber Deep, RFoG and segmentation technologies.

• Technical solutions to reduce costs, improve the customer experience and increase revenue will be on the agenda when the
SCTE
(www.scte.org) teams with the
NCTA
(
www.ncta.com
) and
CableLabs
(www.cablelabs.com) to present the Spring Technical Forum at The Cable Show next week in Los Angeles. Industry luminaries will discuss network infrastructure, 3D video and energy management and more during the event. For an overview, visit
http://2010.thecableshow.com/Attending/Programs/SpringTechForum
.
•
SCTE
(
www.scte.org
) sounded the call for nominations for its Cable-Tec Expo Awards 2010. The awardswill be presented at the Annual Awards Luncheon at Expo, set for Oct. 20–22 in New Orleans. Nominations for the SCTE Member of the Year Award, the SCTE Hall of Fame, and the SCTE Excellence in Standards Award are due by May 28. Nominations for the SCTE Safety Awards are due by July 30.
Jones/NCTI
is this year's sponsor of the Safety Awards.