Cable Show Tech-Live Day 3 Videocast Online
The 2010 Cable Show is behind us and day three of BGR's TECH-LIVE is now ready for viewing with news from Cisco, Cox, Applied Broadband, Motorola, Bridgewater Systems, Dreamer, FourthWall Media, NDS, S&T, Unisoft, Trident and Vidiom Systems.
Miss a day? Check out Day 1 and Day 2.
CableNET Helps Cable Cope with Change
By Carl Weinschenk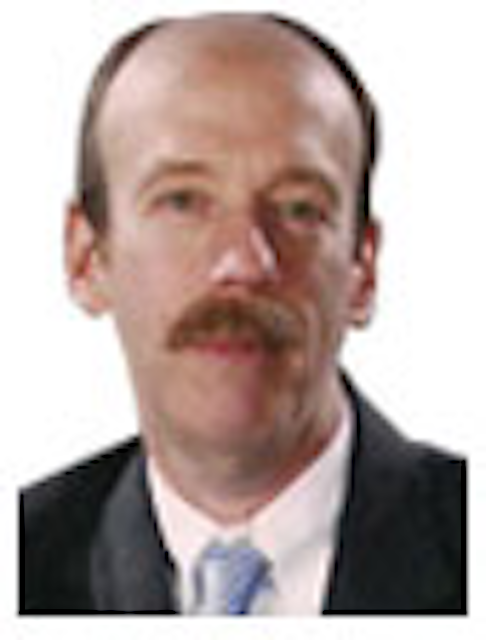 CableNET, an industry staple for 18 years, has never been timelier. Cable is dealing with an array of opportunities, competitors and challenges - perhaps unmatched in its history.
Participants show a surprising unanimity when asked why they opted for CableNET instead of (or in some cases, in addition to) the general show floor at this year's
NCTA
(
www.ncta.com
) Cable Show. CableNET, they say, deemphasizes immediate deal-making in favor of deeper technical explorations. This leads to visits from high-level decision-makers from MSOs' engineering, technical and business areas.
The following is a sampling of some of the innovations in the exhibit.
Backoffice Management
Sandvine
(
www.sandvine.com
) wants operators to know what's
really
going on. Data generally is optimized by and for engineers, says CTO Don Bowman. The goal of Sandvine's new device is to couple deep packet inspection (DPI) data with other types of data to create a holistic picture for marketing and sales folks.

Bowman explains that the addition to its reporting suite ties the technical data to internal and external databases to create a more useful context that tackles this challenge. Suppose that an operator sees a slump in its VOD sales, and senses that it may be due to subscriber use of over-the-top services. Sandvine's Network Data Analytics tools will help assess the precise dynamics of what is going on and the costs associated with that loss. This data, which may reside in a number of places, will help the operator develop a competitive response.
Synacor (
www.Synacor.com
) is demonstrating gear for "TV Everywhere." The Synacor piece of the pie, according to Director of TV/Video Jim Brandt, is to ensure the increasingly broad and complex array of services a subscriber is told is available to him is correct - and ultimately what is bought is correctly billed.
This is tricky, Brandt says, because the precise details change quickly and on an increasingly localized basis. The most basic step taken by its Content Management System is to continually compare billing data to information about the subscriber, such as the tier and operator region data and the local channel lineup, which can be pinpointed as narrowly as a zip code.
Today, subscribers can request programming from a number of places. If the request goes to the programmer's Web page, Brandt said that messages, written in the SAML, travel between the programmer and Synacor. Synacor gets the necessary authorization and other information from the operator it represents.
Maxxian (
www.maxxian.com
) is in the detective business with the CounterStryx Operations Center. The idea, according to CTO R.J. Juneau, is to compare outputs from the conditional access system, the billing systems and the network components that actually see traffic flows.
The result will interest MSOs - especially those that want to find unauthorized or incorrectly programmed boxes and other inefficiencies. "We put it all together and the end result is that we find boxes that are authorized on the CA system and that either are not [really] authorized or are unknown in the billing system," Juneau says. The tests run over a significant period of time, ensuring that yellow flags only turn red when there really is a problem.
3DTV
Content is more varied than ever before, and it will end up on a wider variety of devices.
THX
(www.thx.com
), a company started by George Lucas as a way to standardize audio and video between movie makers and the theatres in which they will play, aims to make presentations more consistent.
The idea is simple, says Geoff Tully, the company's director of technology development: Content contains metadata that, if fully and accurately communicated, will enable playback devices to do their jobs better. The THX Media Director makes sure this meta data is delivered to the end user device. The THX demonstration at CableNET involves transmission of 3D content to an Avtrex STB.
Steve Tranter, VP of broadband and interactive services for
NDS (
www.nds.com
), explains that a new approach to closed-captioning is necessary in a 3D environment. The challenge is to present 3D closed captioning in a 3D program in a manner free of conflicts. The company is helping to write a standard for this through DVB in Geneva.
It is pursuing a proprietary approach to 3D program guides. The company will show visitors ongoing design work. One option, Tranter says, is simple to transition back to 2D. This isn't optimal, since it requires viewers to remove their glasses and otherwise disrupts the 3D mood and flow. It will use CableNET to display its progress so far.
Another tricky issue is forwarding and rewinding in 3D environments. The approach used in 2D scenarios -- simply speeding frames - isn't a good idea. "When you do that with 3D, it has a nauseating effect. The objects shoot by too quickly," Tranter says. He explains that there are two potential answers: transitioning back to 2D for the duration of the fast operation or remaining in 3D but skipping groups of frames.
tru2way and EBIF
The industry is working through parallel approaches to providing high levels of interactivity and flexibility to set-tops. EBIF can be overlaid onto most existing boxes, while tru2Way only is an option for newer devices.
Softel-USA
(
www.softelgroup.com
) is displaying its MediaSphere system, according to Director of Business Development Chip Newton. The system enables graphical data to be inserted by the programmer or operator and appear on the screen without any action by the subscriber. The content, Newton said, generally is a call to action. Newton said that MediaSphere is compliant with two standards: The OpenCable Content Distribution Format (CoDF) and SCTE-130.
Quality control is a vital element of all video presentations, including 3D. Indeed, it may be a bigger issue in 3D: This emerging format is prone to errors and traditional measurement and monitoring tools are inadequate, says Dan Donnelly,
Mixed Signals'
(
www.mixedsignals.com
) SVP global sales/marketing He said that the company is using CableNET to demonstrate what he calls a "sidecar app" to its Sentry product line of EBIF digital content monitors.
Interactivity
FourthWall Media (
www.fourthwallmedia.tv
), according to Chief Product Officer Ellen Dudar, will display several of its widgets. The TV Widgets creates short and simple snippets of interactive programming such news, weather and sports; Short Ad Widgets are spots that enable subscribers to request information or carry out billing, polling and other tasks. The Ad Widgets Manager facilitates simple interactive spot creation.
Dudar said that the products all support EBIF and conform to CableLab's Stewardship and Fulfillment Interface (SaFI) specification, which controls how embedded applications are inserted and served. They also conform to SCTE-130, a standard for handling advertising in the cable ecosystem.
D3
Motorola
(
http://motorola.com
) is featuring DOCSIS 3.0 upstream and downstream options for the BSR64000 CMTS, reports Mike Cookish, senior director of product management. The RX48 decoupled upstream module groups four chips of 12 upstream channels each for a total of 48 upstream channels. Moto has reduced the wattage draw for each channel from 7 watts to 2 watts due to deepened integration and greater shared overhead.
Moto also will display the TX32 decoupled downstream module, based on the Broadcom BCM3215 chipset. The deeper channel bonding, introduced by Motorola late last year, enables support of eight downstream channels instead of the previous four. In theory, Cookish says, downloads running at 320 Mbps are possible. After overhead, however, the realistic limit is at about 290 Mbps. The BSR64000 will be linked to the SB6180 SURFboard eXtreme Cable Modem at the show, Cookish said.
Applied Broadband (
www.appliedbroadband.com
) will display the Pipeline family of DOCSIS 3.0 management tools. Pipeline uses the IP Detail Record standards. The new Pipeline Bandwidth Meter enables operators to create and enforce subscriber consumption policies. Pipeline Analytics enables the operator to see into subscriber consumption and behavior and the gauge the impact each has on system resources.
Carl Weinschenk is Features Editor at BGR. Email him at carlweinschenk@broadbandgear.net.