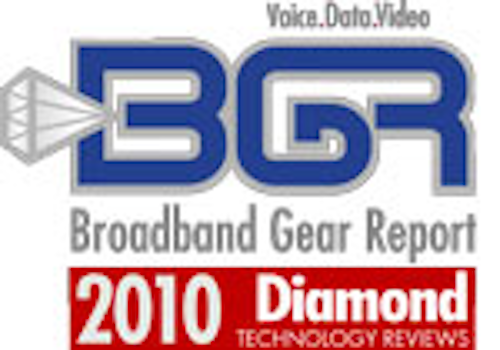 Application Form Now Available – Early Bird Deadline is July 9, 2010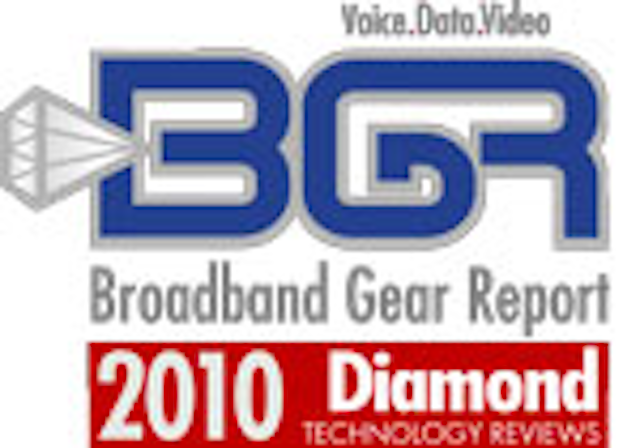 The BGR Diamond Technology Reviews ("the Diamonds"), now in its fifth year, is a renowned industry program that was developed to recognize some of the top products and solutions available to the cable industry as determined by a stellar panel of MSO engineering experts.
Engineering executives from Bright House, Charter, Comcast, Cox, Suddenlink, Sunflower Broadband and Time Warner Cable will serve as third-party judges for the 2010 Diamonds. The names of the 2010 panel members will not be released prior to the review process
in the interest of maintaining the full independent integrity of the ranking process.How It Works
Every year, BGR invites vendors to submit written information about products/solutions that have been
released or upgraded since the previous year's SCTE Cable-Tec Expo (October 2009).
Criteria used in the Diamonds rankings include, first and foremost, unique technology or application thereof, innovation, ease of use, efficiency, reliability and contribution to profitability.
Download the Diamonds application form here.
Judges use the written submissions as a basis to score products on a scale from 1-5 Diamonds, as well as to provide their technical opinions about the products. Submissions that receive an average of 4 Diamonds or above are included in the cover article of BGR's @ the Show Product News, a special print issue distributed at the 2010 SCTE Cable-Tec Expo in New Orleans from October 20-22. The article also runs in the email and Web versions of BGR just prior to EXPO. Selected Diamonds products will be presented on
BGTV On Location
during the 2010 SCTE Cable-Tec EXPO
.
Vendors receiving the top rating of 5 in the 2009 Diamond Technology Reviews included Alloptic, Aurora, Ciena, Cisco, Harmonic and Vecima. Others receiving high rankings include Arris, JDSU, Motorola, Phoenix Broadband, RGB and Sunrise Telecom. Numerous vendors qualified for high ratings on multiple products in 2009.
BGR's staff plays no role in the judging of the submitted products,
and all scores/comments from review panelists remain anonymous. The process helps ensure that judges can be as frank and honest about the technical material they are reviewing, and provide the most useful feedback to the engineering community about new products available for use in today's cable networks.
Important Deadlines
The "early bird" deadline for submitting applications is
July 9, 2010
. The final application deadline is
July 21, 2010
. The results of the reviews will be announced concurrent with the SCTE Cable-Tec Expo in New Orleans in late October 2010.
If you have questions prior to that, email Angel Duff, Program Director of the Diamond Technology Reviews, at
angelduff@broadbandgear.net