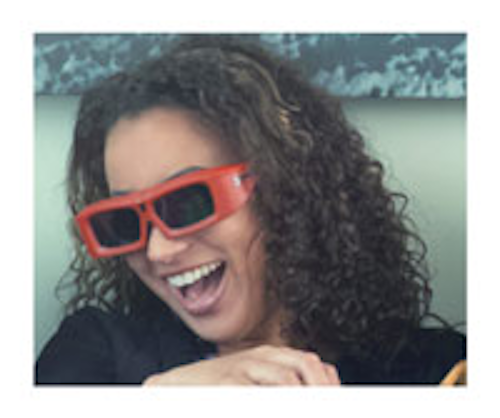 Motorola Flexes 3DTV Muscle With Set-Top Software Enhancements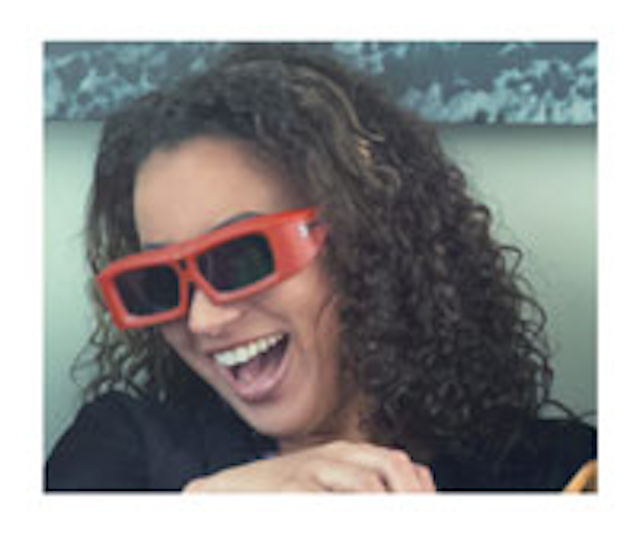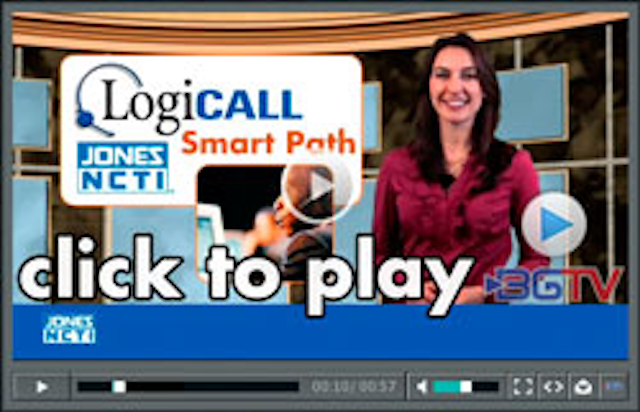 The Mobile Devices and Home business of
Motorola
(
www.motorola.com
) released software enhancements for its DCX line of set-tops, which the company says represents a breakthrough in 3D video processing. By enabling 3D content to be processed in the set-top before delivery to the 3D-capable TV, consumers reportedly "will no longer be confused by having to use remote controls and access on-screen menus to configure the set-top and TV set every time a channel change involves switching between 2D and 3D video. Furthermore, all of this is done while maintaining the visual integrity of emergency broadcast messages, closed-captioning or on-screen displays while 3D video is playing," according to Motorola.
Specifically, the new 3DTV-enabled set-tops provide the following functionality:



3D format detection: The 3DTV processing software automatically detects the presence of 3D content and identifies the type of 3D format used to ensure proper delivery and display on the 3DTV. As a result, the consumer will be able to switch between 2D and 3D channels. Additionally, the set-tops support 3DTV over both MPEG-4 and MPEG-2 and are capable of 1080p24/30 output.



Content reformatting: Upon detection of 3D content, the set-top automatically reformats all on-screen text and graphics to match the incoming 3D format so that they can be correctly displayed by the 3DTV set. The 3D processing software supports all on-screen displays such as closed captioning, emergency alerts, application graphics and text overlays, as well as existing EPGs and applications.



Miranda Expands iControl Edge Monitoring With Streamlined User Interface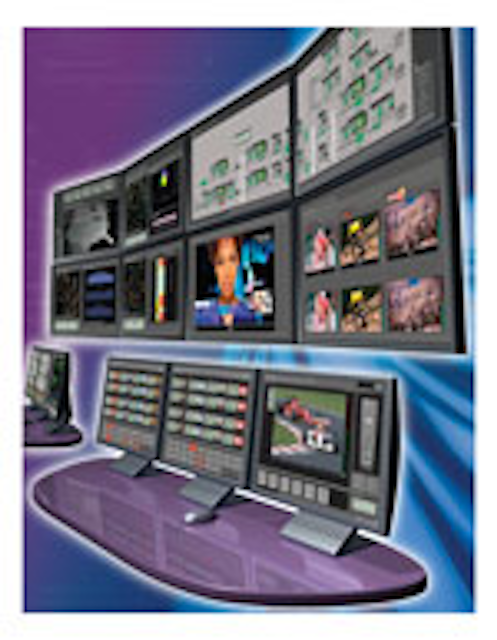 Miranda
(
www.miranda.com
) will be showcasing several new monitoring features for its QoE remote set-top box monitoring system, iControl Edge, at The Cable Show next month in L.A. This will include a new streamlined user interface with expanded channel alarm report capabilities and customizable remote control graphics. The iControl Edge system offers QoE monitoring including advanced HD/SD probing, with content identification plus macro-block. Video and audio signal quality alarms are fully configurable and can be set to trigger clip recording to speed diagnosis.
The iControl Edge user interface gives the operator a highly graphical dashboard view of all services through the source selector. Multiple remote video signals can be reviewed simultaneously using streaming video, along with audio metering and acoustic monitoring and all HD and SD channels from headends can be monitored at all times across multiple locations. Additionally, channels can be grouped together and displayed according to various criteria. Expanded monitoring capabilities include support for multiple display resolutions in signal or dual screen layouts and automatic recording and playback of faults when video or audio error is detected. The system records without interrupting cycling of channels.
"Combining the flexibility of iControl Web and the advanced processing and alarm capabilities of Densite probes, enables cable, IPTV and satellite providers to perform comprehensive monitoring by exception of all its important video and audio signals," Francois Gourvil, product manager at Miranda, says. "Each channel can be adjusted individually to address their specific requirements. This allows overall monitoring costs to be minimized, without compromising monitoring effectiveness or the quality of experience while viewing."

Maxxian Maximizes Correction of Unauthorized/Inactive Boxes

Maxxian
(
www.maxxian.com
) introduced its CounterStryx Tracker Automation solution for automatic set-top disabling, deletion and configuration correction. Using the new Tracker Automation solution, the time required for chronic set-top box polls within an operator's network has been reduced by 60% by eliminating unnecessary polling, according to Maxxian. Inappropriately authorized set-tops can be controlled directly by CounterStryx Tracker, with more thorough shutdown of boxes than typically performed by billing systems.
CounterStryx Tracker, a feature of Maxxian's CounterStryx Operations Center system, identifies inappropriately authorized set-tops that are active on conditional access systems but inactive or unknown on billing systems. It also identifies long-term inactive set-tops that are unnecessarily being polled. Tracker updates itself daily to reduce the risk of false-positives. The company says that daily processing limits are set and rigorously enforced to control system load and potential effects on call centers. Work is automatically prioritized to address high-payback boxes first.
"The development and production test of CounterStryx Tracker Automation included the deletion of over half a million obsolete set-tops from conditional access systems and the disabling of thousands of unauthorized set-tops," R.J. Juneau, CTO of Maxxian, says. "The set-top shutdown methods we are employing results in more set-tops returning to paying accounts faster than ever before. On one system, we reduced chronic poll time from 80 to 32 hours – and we're still improving the process."

Tektronix Rolls Out Ingest to Edge QoE Monitoring Solution for Cable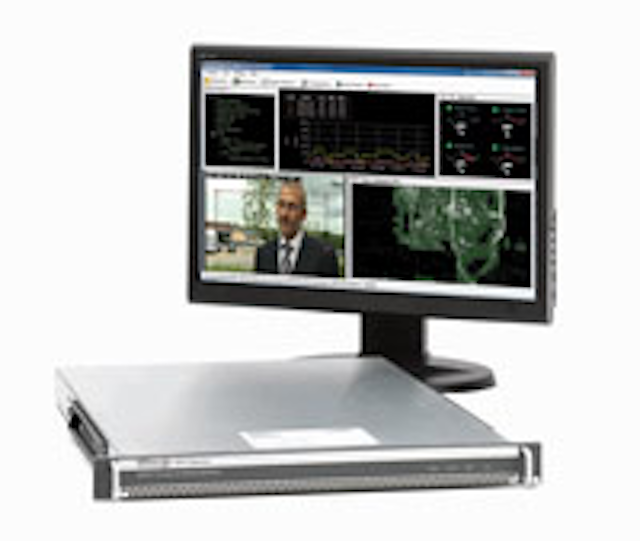 Tektronix
(
www.tektronix.com
) recently announced new QoE detection capabilities for its family of RF and IP network probes. The key components of Tektronix's end-to-end solution are a family of network probes and VQNet, a network element management system. These network probes and the associated key video quality test points include: the MTM400A with QPSK or DVB-S2 for ingest; the RFM300 with 8VSB for ingest; the IPM400A with GiGe for the IP delivery system; and the QAM400A for QAM devices.
The new VQS1000 video quality software is the heart of the QoE detection capabilities and can be combined with any Tektronix network probe to enable real-time assessment of video impairments on MPEG-2 or H.264 encoded content, including stuck, black, blockiness as well as compression artifacts, for selected services. The VQS1000 software is said to significantly improve the reliability and accuracy of artifact measurement by performing a full decode on the video stream. The full decode allows operators to determine if the source of a problem is in the content source (for example over-compression) or in network distribution. In what the company calls an industry-first, "engineers can clearly see and validate the presence of impairments on the image using unique impairment displays that highlight the location and severity of video defects."
Whaleback Offers Managed Business Voice Service Optimized for SIP Trunks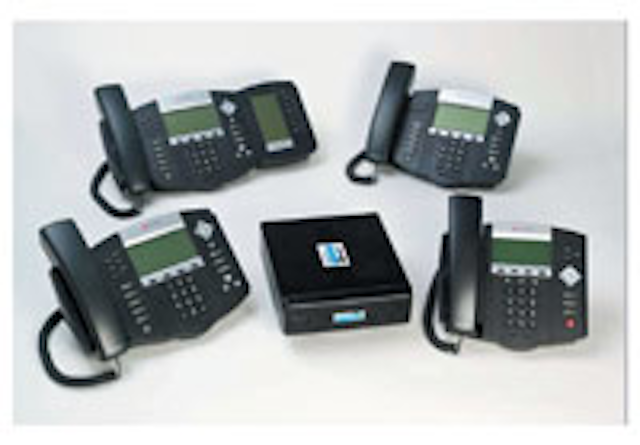 Whaleback Systems
(
www.whalebacksystems.com
) introduced CrystalBlue Lite, a new managed voice service for businesses that will be offered by operators selling SIP trunking services. CrystalBlue Lite features a new architecture for the delivery of managed VoIP services through the carrier channel, enabling small- and medium-sized business to employ business telephony services "with no capital expenditure costs and dramatically reduced monthly operating expenses." Along with the launch of CrystalBlue Lite, Whaleback Systems also unveiled a new carrier partner program – a strategic program for MSOs, CLECs, IXCs and ISPs interested in introducing the managed service to the SMB sector.
The cornerstone of CrystalBlue Lite is a new carrier-class, fault tolerant IP PBX appliance that resides at the end customer site. The low-cost, remotely managed appliance is deployed by Whaleback Systems and integrates with SIP trunking services and broadband access circuits offered by carriers and MSOs. The new IP PBX appliance does not require a truck-roll to get up and running and can be deployed and managed remotely in a true plug-and-play fashion.

Clearfield Rolls Out FieldSmart Fiber Delivery Point Wall Box Enclosure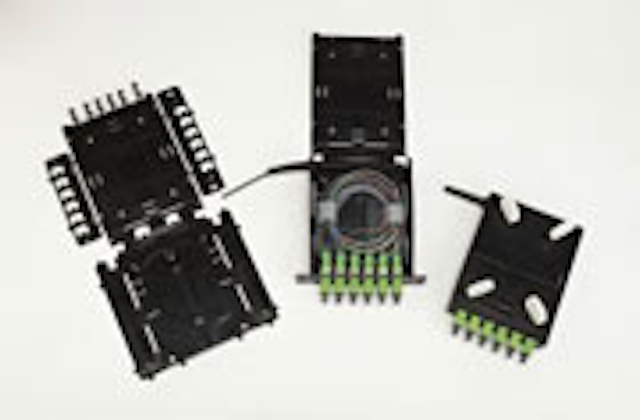 Clearfield
(
www.ClearfieldConnection.com
.) announced its FieldSmart Fiber Delivery Point (FDP) Wall box (xWB1) enclosure for the Clearview xPAK Cassette. The FieldSmart FDP-xWB1 is optimized for delivery of a single Clearview xPAK with up to six fibers. The lockable, NEMA 4 rated enclosure is a compact 9 x 12 inch design, said to make it ideal for a variety of applications, including harsh environment locations surrounding fiber demarcation, entrance facilities, FTTP drop boxes or cell backhaul.
The FieldSmart FDP-xWB1 has a list price of $19. Packaged with the Clearview xPAK Cassette, fiber installers can land small count fiber for less than $100, according to Clearfield. "This solution not only hits the capital equipment cost targets broadband specifiers are demanding," Clearfield CEO Cheri Beranek says. "But it also reduces the operating costs of fiber deployment through the reduction of installation time and inventory carrying requirements."

SeaChange Initiates New Remote Managed Services

SeaChange International
(
www.schange.com
) launched a new Remote Managed Services offering to assist operators through 24/7 systems analysis and maintenance. Available to SeaChange's on-demand solutions customers, Remote Managed Services provide a virtual workforce extension comprising what is reportedly the industry's largest digital video service team leveraging the comprehensive remote monitoring and management utilities of SeaChange's on-site Axiom on Demand content delivery platform.
Remote Managed Services were developed by SeaChange's Professional Services division so that operators can proactively prevent problems without adding overhead to keep pace with ingest, streaming and network demands fueled by rising on-demand popularity. For 2009, research firm SNL Kagan reported a 13% up tick in the total number of on-demand library titles offered by North American cable operators, with an average of about 6,700 movies and TV programs feeding more than 7 billion views. The still-nascent HD on-demand category in particular represents a strong contribution to this ongoing bulking-up, which in combination with other content, is forecasted to trigger nearly 10 billion views annually by 2015.
While these services are getting larger and more popular, SeaChange's own data, derived from supporting millions of on-demand television subscribers and serving billions of sessions, shows that a third of all issues reported to technical support could have been prevented by proactive, disciplined monitoring and maintenance.
"Add to this situation the shortening of content release windows and operators' increasingly creative tactics like retail 'day-and-date' releases that drive subscribers to use on-demand more often, and you can easily see the increased responsibility for technology providers to think and act ever more preemptively," SeaChange's Tom Kracz, VP of professional services, says. "We recognize that operators don't have to create more overhead before the challenge results in opportunity cost or churn. Remote Managed Services' combination of our comprehensive remote systems utility with the vigilance of our highly specialized service organization introduces immediate performance improvements, and applies new service assurances as on-demand use increases."

Harmonic Hails Microsoft Mediaroom Compliance

Harmonic
(
www.harmonicinc.com
) announced that its Electra 8000 multichannel HD/SD universal encoder and ProStream 4000 real-time multiscreen transcoder have completed compliance testing for the
Microsoft
Mediaroom Internet Protocol TV (IPTV) platform. The test for both systems was administered by Microsoft as part of the Microsoft Mediaroom Interoperability and Qualification Lab (IQ Lab) program, which is intended to enable the ongoing interoperability and compliance of headend equipment used in deployments of Microsoft Mediaroom. Harmonic reports that it powers the video headend infrastructure for a majority of Microsoft Mediaroom customers worldwide.
Microsoft Mediaroom enables connected TV features and experiences, such as simultaneous recording of multiple high-definition and standard-definition TV channels, personal media sharing, whole-home and remote digital video recording (DVR), and multiple picture-in-picture (PIP) scenarios.
Harmonic says that operators that want to deploy Mediaroom-based IPTV services using an existing headend infrastructure can benefit from the real-time transcoding capabilities of the ProStream 4000 platform to generate up to 46 PIPs in one rack unit from MPEG-2 or MPEG-4 AVC (H.264) IP sources. Ops can also reportedly benefit from a more integrated and more efficient network with the Electra 8000 multi-channel encoder, which supports HD/SD video delivery with simultaneous secondary output for PIP and converged multi-screen applications.
Multicom Announces Optical Micro-Node for FFTx/HFC Apps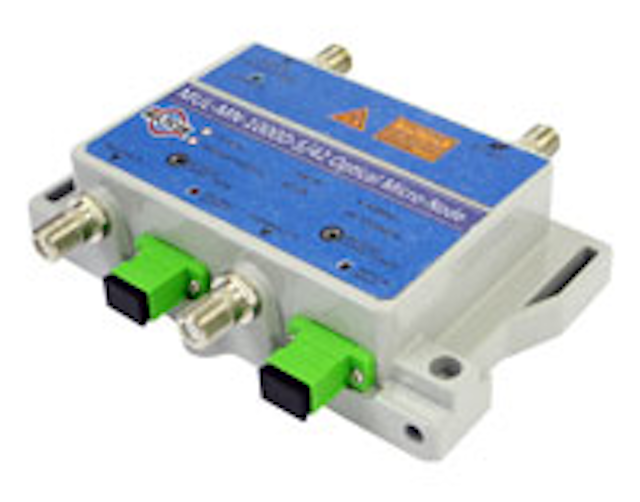 Multicom
(
www.multicominc.com
) debuted its new MUL-MN-1000D-5/42 optical micro-node. It is said to be ideally suited for use in two-way and high-density/MDU HFC and FTTx networks as well as in other fiber-based data, video, and voice networks.
Features include a compact, two-way optical receiver and transmitter, a 54-1,000MHz forward bandwidth, a 5-42 MHz return bandwidth, a wide optical input range of -6 to +3 dBm, optical input from 1,260-1,620nm, and a 25 dBmV RF output.
Multicom's fiber optic product line also includes Corning fiber optics-based products and a selection of fiber accessories, splitters, jumpers, pigtails, and media converters.
Do You Have An Idea for an Expo '10 Paper?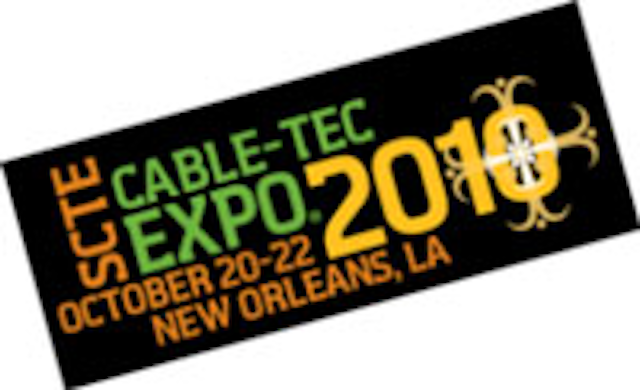 SCTE
(
www.scte.org
) just put out the call for proposals for technical sessions for Cable-Tec Expo 2010. The event is set for Oct. 20–22 in New Orleans. The complete Expo 2010 Call for Papers is available
here
.
The deadline for submissions is May 21, 2010. Scott Hatfield, EVP/CTO at
Cox
is the chair of the Expo 2010 Program Committee, which will review all technical proposals. The committee is particularly interested in abstracts addressing the following topics:



The Customer Experience



IP Video Delivery



Network Architectures



Applications



Traffic Management and Bandwidth Utilization



3D Television



Mobility



Business Services



Smart Energy Management



OSS and BSS Integration for Flow-through Provisioning, Billing, and Network Monitoring



All abstracts should target one of these technical groups:



Cable Services and Fulfillment



Technical Operations



Network Operations



Engineering



Business Services



Submit proposals to
http://www.miracd.com/SCTECableTecExpo2010
. The program committee will announce selected presentations by June 25.
•
BlackArrow
(
www.blackarrow.tv
) closed $20 million in Series C financing. The round was led by strategic investor
NDS Group
(
www.nds.com
), and included existing investors
Cisco, Comcast Interactive Capital, Intel Capital, Mayfield Fund
and
Polaris Venture Partners.
In related news, BlackArrow and NDS announced the formation of a strategic alliance to offer an integrated suite of advanced advertising solutions and services. As part of its strategic investment, NDS will have a seat on the BlackArrow board of directors.
•
TA Associates
has acquired, through a secondary purchase from existing shareholders, a minority stake in
Aurora Networks
(
www.aurora.com
). Terms of the investment were not disclosed.
•
SCTE
(
www.scte.org
) recently announced "IPv6: Impact on Cable Networks (Facilitated)," a seven-week online course. It's been developed in partnership with
Cisco
and begins May 24. Registration and additional links to SCTE IPv6 resources are at
http://www.scte.org/ipv6
.