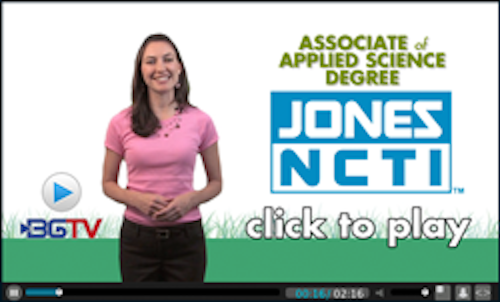 ARRIS Gears Up for IBC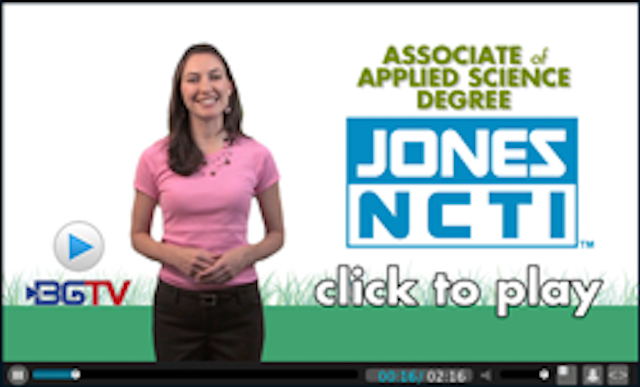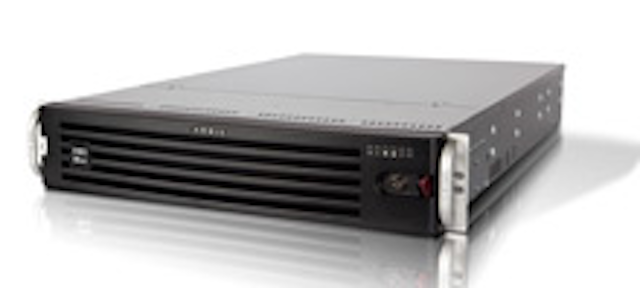 ARRIS
(
www.arrisi.com
) will showcase its full portfolio of network solutions at IBC in Amsterdam. Every element of the video, data and voice feature demonstrations is designed to provide European operators a competitive technical and business case advantage.
Among the exhibits at the ARRIS stand will be end-to-end Euro-DOCSIS 3.0-based voice, video and data service delivery; on-demand video and advertising solutions; real-time, intelligent network and remote workforce management communication systems; advanced fiber solutions; and next generation multimedia home gateways.
Additionally, in cooperation with OpenTV, ARRIS will host a free Training and Education Seminar for all interested network operators, titled "Monetizing Media: Creating New Revenue Streams with Advertising" on Sept. 13 from 10-11:30 a.m.
never.no Takes Social Media to TV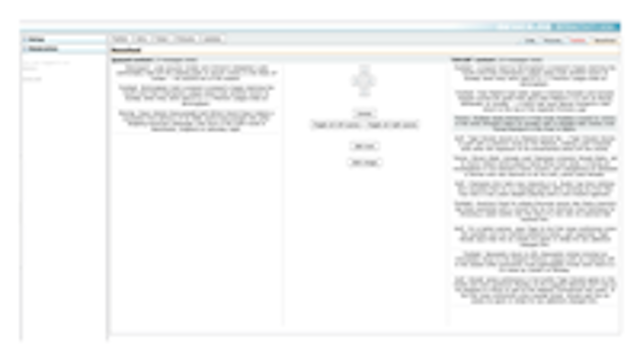 At IBC2010,
never.no
(
www.never.no
) will highlight its Interactivity Desk (ID), a software tool for on-air and off-air editorial control of interactive and multisourced social media content. ID harvests various forms of internal and viewer contribution data, including text, images, audio and video, and enables the editor to schedule, moderate, edit and sort the data before submission to broadcast systems, social networking sites, Internet pages, or set-top box or IPTV middleware. never.no ID can feed data to various systems in parallel for true multicast participation and TV and social media integration. In addition, ID contains a built-in scheduler, which automatically schedules the running of UGC content or interactive elements such as quizzes, polls, votes, and feeds (such as Twitter and Facebook) without the need for studio intervention.
ID also provides basic and advanced broadcast control so that editors and moderators can automatically or manually trigger CG sequences, tickers, scrolls, bugs, or segments during direct or near-direct broadcasting. never.no offers turnkey integration with Vizrt, Harris RTX, Adobe Flash, Microsoft Silverlight, and social media platforms. An open-documented XML standard adaptable to other third-party systems is also available.

Volicon Updates Observer Family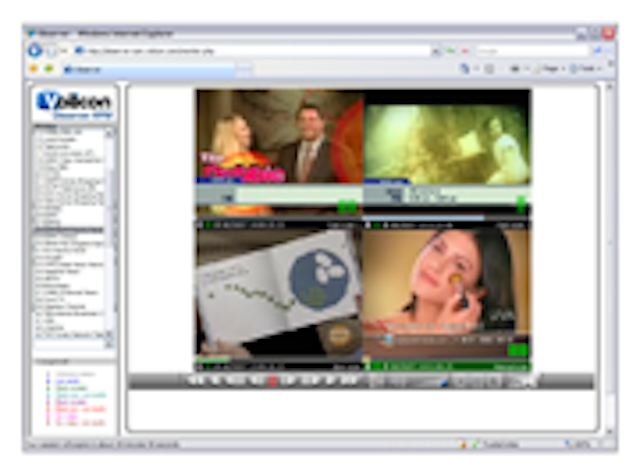 Volicon
(
www.volicon.com
) will be showing its Observer Remote Program Monitor (RPM) Version 5.5 at IBC2010. It is designed to provide quality-of-experience monitoring for IPTV, MSOs, independent cable operators, and satellite operators.
The latest release of the RPM specifically addresses management of large-scale installations with the new Element Management Services (EMS) module, which is designed to enable centralized configuration and alert management of multiple probes in a large operation. RPM 5.5 also includes enhancements to the Interactive Services Module (ISM), which enables users to reliably test complex on-demand or interactive services using pattern matching, advanced decision-making, and improved quality-of-experience detectors. The ISM now includes an Interactive Services Wizard, a desktop application for developing reliable interactive services scripts, and a module that enables the ISM's operation on every encoder in the operation.
NETIA to Debut CMS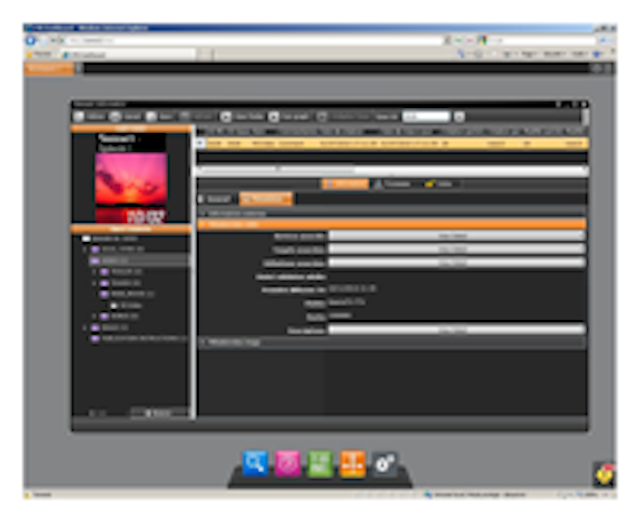 At IBC2010,
NETIA
(
www.netia.com
) will introduce its fully upgraded suite of media asset management solutions which are designed to streamline production processes via simple, easy-to-manage workflows and task automation. The new software suite also allows users to connect all of their partners and vendors within a single production ecosystem.
Users can now manage all of the processes within the production environment through one interface. The new web-based interface, built on Microsoft Silverlight technology, allows for increased performance and greater security. All modules provide for ingest and quality control; metadata extraction and tagging; search, browse and low-res proxy generation; integration with key third-party systems including QA, tape/disk-based archive, non-linear editing, playout and traffic automation; and multiplatform delivery to mobile TV, VOD/Catch Up TV, IPTV, web streaming, and HD and SD distribution platforms.

Wohler Intros Video Monitor Line

At IBC,
Wohler
(
www.wohler.com
) will showcase the first releases in its brand-new modular Rockridge video monitor line with 3G/HD/SD-SDI support and MPEG-2 and MPEG-4 decoding capability. Options include in-picture level metering, waveform, and vectorscope display while additional options may be added at a later date for increased functionality. Multiscreen models can allow operators to view either four separate images or a mix of images and monitoring tools such as waveform, vectorscope, or the PID table, which functions much like a table of contents for a given stream. Connectivity for the new monitor line includes 3G, SDI, component, composite, DVI, and GPI inputs, as well as dual-input SDI with loop-through for each.
The company will also be highlighting its Presto Multiview Source Selector and Pandora Loudness Monitor at the show.
Haivision Upgrades Video over IP Solution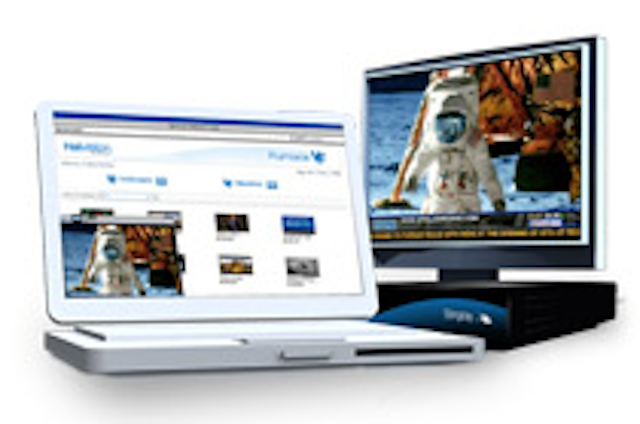 Making its IBC debut is
Haivision Network Video
's (
www.haivision.com
) Furnace 5.6, designed as a complete solution for end-to-end HD H.264 video-over-IP distribution. The upgrade includes a redesigned interface as well as a newly integrated conditional access (CA) module.
The CA Portal offers users a built-in authentication portal for a direct interface with customer LDAP/Active Directory database; the ability for customers to brand their CA portal; the ability to assign rights and privileges for live streams, playback channels, and VOD assets; as well as VF administrative tools such as recording, client control, etc. The new portal also integrates with the Stingray set-top box.

Skyline to Display Network Management
DataMiner 6.5 is the latest major update to
Skyline Communications'
(
www.skyline.be
) DataMiner Network Management System platform and will be demonstrated for the first time at IBC2010. Updates include the new Cube UI, the latest version of the CPE Manager, and a new version of DataMiner's service management technology.
The Cube UI is designed to enable operators to interact with their entire operational ecosystem end-to-end with greater speed and efficiency. It features user-definable drag-and-drop capabilities, real-time and historical graphing, and intuitive system navigation methods.
The CPE Manager mines performance data from every CPE object (set-tops, modems, EMTAs, etc.) at nearly 3,000 elements per second and uses cross-correlation analysis to compare the operational data it has collected against a comprehensive, multidimensional system model in real time.
The DataMiner consolidated service management technology is designed to automatically analyze the entire operational ecosystem, across vendor and technology boundaries, and generate services according to user-defined business logic. Service management includes dynamic service tracking, real-time SLA tracking, MS Visio graphical service presentations, and automated root-cause-analysis.