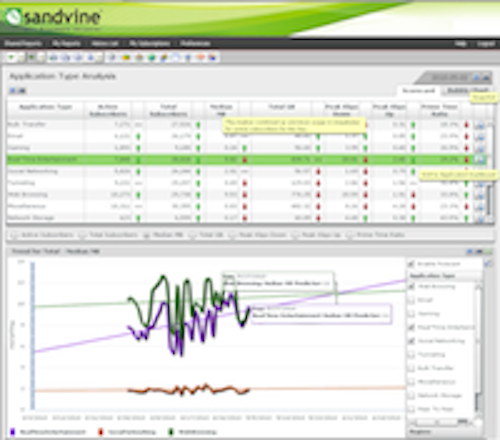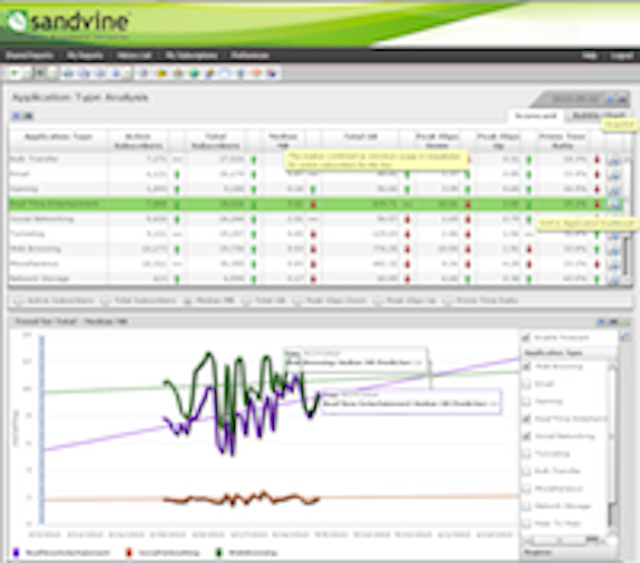 SCTE Cable-Tec Expo
Booth 2033
Sandvine
's (
www.sandvine.com
) Network Data Analytics is designed to reduce time, resources and monetary investments needed to collect and analyze network data before addressing a specific need such as knowing exactly when to allocate more bandwidth in order to preserve subscriber QoE during peak usage times.
It provides metrics and business intelligence on what is happening on the network both at an application and subscriber level. It lets network operations, marketing and business development departments mine data on subscriber usage and traffic patterns and transform it into meaningful information on how the Internet is being used and how different applications and corresponding characteristics compare to each other.
Its user interface offers dashboard style views that can be tailored to functional roles and departmental responsibilities. It is also simplified to make new requests for data collection or create new report queries. The solution sports an open architecture that can both pull in complementary data from other systems and databases as well as integrate with policy servers, billing systems and other elements to deliver specific actions based on the analysis.