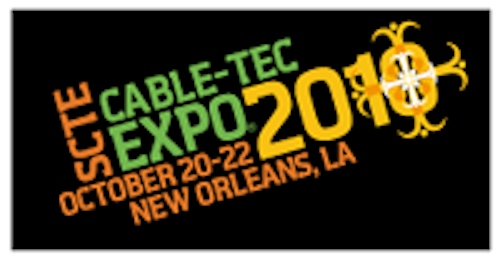 Last week's Cable-Tec Expo in New Orleans was busy and interesting. A theme through the keynotes, workshops and on the show floor was that the pace of change is accelerating and demanding that the industry deal with new issues and technologies. The following recaps an informative general session, looks at a workshop on the important topic of switched video and, finally, offers show floor highlights.
Keynoters Assess the Changing Times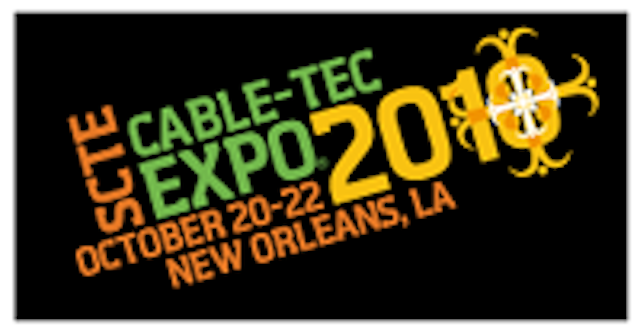 The name of the opening general session was a question:
WHAT is Going on?
The answer, clearly, is that nobody is quite sure.
That's not a knock. Sometimes, true wisdom is in acknowledgement of not having all the answers (or, if you do, not sharing them with a roomful of competitors and vendors with whom you are, or will, negotiate). Indeed, many of the questions are not yet fully formed.
This means that operators, accustomed to competing on an architectural foundation they thoroughly understand -- indeed, that they invented -- are competing on a rapidly evolving blend of traditional cable and IP networks. There is a sense of urgency to understanding this new reality as well: The valuable younger audience is quickly forming habits that won't include cable operators if the industry can't deliver what they want.
The panel at the opening general sessions -- the full title was
Technology Leadership Roundtable 2010: WHAT is Going on? --
started off with a fairly innocuous question from the moderator, Leslie Ellis, an independent technology columnist and analyst. She asked how operators can best get their icon on the primary screen or home page of various devices. After significant back and forth over terms, Dan Howard, the
SCTE's
[
www.scte.org
] senior vice president of engineering and CTO, noted that the user interface of the future won't necessarily even rely on icons. It could be voice recognition, he offered.
The good news is that at least some old things become new again. John Chapman, a
Cisco
[
www.cisco.com
] Fellow and CTO of the company's access and transport technology group, observed that cable operators are expert content aggregators. For all of the activity on the Web, only one entity – Google -- has a positive aggregation story. Cable, he said, has a 30- or 40-year history of successful aggregation. The skills must be updated, but he suggested that they exist and are relevant.
Another example of how the fluid nature of the landscape was a discussion of how much capacity operators should set aside for IP-based video distribution. Panelists threw around several numbers. Mike Hayashi, the EVP of architecture, development and engineering for
Time Warner Cable
[
www.timewarnercable.com
], said that a definitive answer isn't possible.
The sense was that the operators on the panel were understandably reluctant to tip their hands, but also that there are so many variables today and the landscape so transitory that a specific estimate is impossible. "There is not a point in time [when you can decide]," Hayashi said. "You have to look at it over time. Cable is flexible, and they have variable tools."
The IP and traditional cable networks will coexist into the future. Chapman suggested that parallel STB and IP home entry points -- the form factors will vary -- will be necessary for the next decade. Until that point, however, costs will shrink as QAM-per-port densities grow. Costs today, he observed, are one-tenth of what they were at the dawn of the digital age.
The panel discussed opportunities in the business market. It is becoming something of a segmented area. Some customers, of course, use infrastructure created especially for enterprises. Others -- particularly SMBs – utilize increasingly sophisticated consumer networks and gear.
But, at the end of the day, the key is to retain the younger viewers who have no historical allegiance to the cable industry. The under-35 segment, TWC's Hayashi said, "should be the number one obsession that we have."
Carl Weinschenk is the features editor at BGR. Reach him at cweinsch@aol.com.