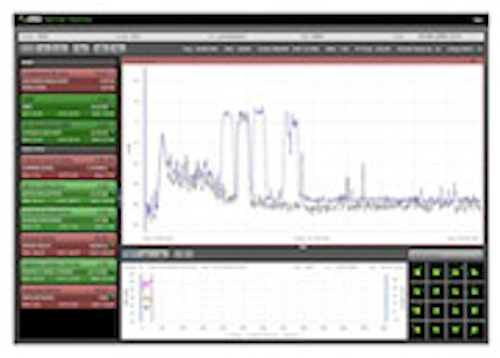 JDSU to Highlight Ethernet Backhaul, D3 in NO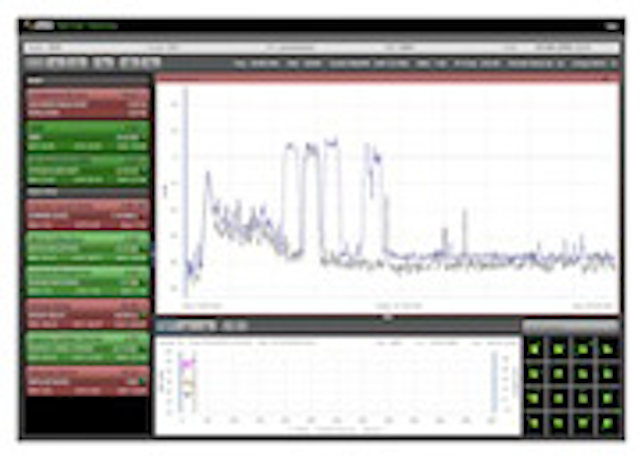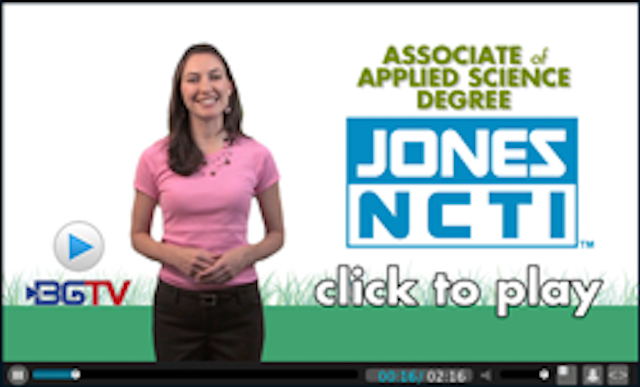 At Expo 2010,
JDSU
(
www.jdsu.com
) will showcase several solutions for Ethernet backhaul, DOCSIS 3.0, cable services and fiber characterization.
The WebView 2.5 Upgrade for PathTrak and RPM3000 MACTrak technology is designed to enable PathTrak to identify previously invisible plant problems, such as group delay and microreflections, to recognize service-impacting issues using the RPM-3000 return path monitoring module.
JDSU's Ethernet Mobile Backhaul Solution is designed to help service providers measure, monitor and report on service performance; proactively identify problems; turn up services more efficiently; and rapidly troubleshoot and segment the network.
The DSAM field meter is designed to provide full DOCSIS 3.0 testing. The DOCSIS 3.0 upgrade for DSAM enhances digital carrier testing and simplifies the testing of customer equipment.
The T-BERD 6000A is designed to test all phases of network lifecycle from the installation to the maintenance of fiber networks and allow technicians to use one type of test equipment and then introduce new testing capabilities in the field without incurring additional training or device costs.

PPC Fights Signal Loss at the F-Connector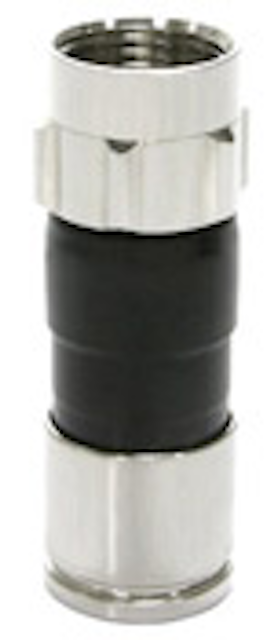 PPC
's (
www.ppc-online.com
) SignalTight F-connector is designed to maintain signal transmission approaching that of a fully tightened connector even if it's left loose. A continuity member maintains electrical continuity between nut and post. A unique 7/16-inch nut profile allows hand tightening while discouraging wrench tightening on CPE. It's intended to reduce QAM errors/packet loss and prevent service issues from loose connections.
The connectors meet or exceed all SCTE specifications and are available for Series 6 and 59 coax. Product specifications include bandwidth of 0 MHz to 3 GHz, minimum return loss of -30 dB to 3 GHz, insertion loss of less than 0.10 dB to 3 GHz, operating voltage of 90 V (at 60 Hz continuous AC), operating temperature of -40 to + 140 degrees F (-40 to 60 degrees C), and cable retention (trishield) of 70 pounds minimum.

SMC Launches D3 PRI Solution

SMC Networks
' (
www.smc.com
) SMCV4702 DOCSIS 3.0 ISDN Primary Rate Interface (PRI) trunk solution is designed to enable cable operators to deliver business-class PRI trunk and high-speed data services to businesses over fiber or HFC networks, while also acting as a gateway between TDM-based PRI service and SIP.
Some key features include support for two T-1 PRI ISDN trunks, providing the ability to connect PBXs, IP-PBXs and key systems to the switched network; two FXS ports for connecting analog phones/office equipment to the network, and four FXO ports to provide PSTN connectivity in disaster recovery scenarios. The WAN interface to the service provider data network can be a DOCSIS 3.0 cable modem, SFP-Ethernet, EPON, or GPON. The SMCV4702 includes a management function that supports configuration and setup, as well as fault and performance monitoring, of the device using SNMP or a Web-based GUI.
Trilithic Intros Test Set for Ethernet, IP and LAN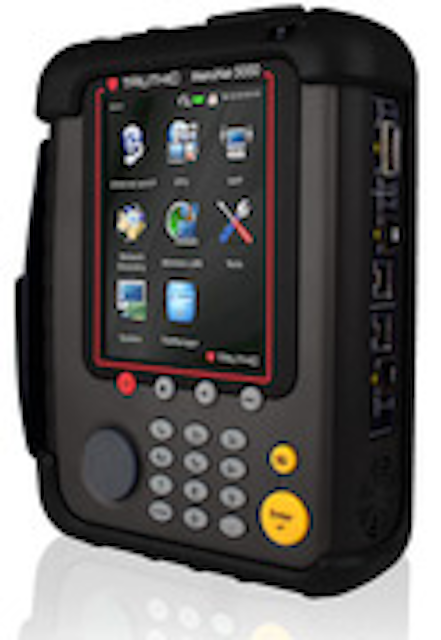 Trilithic
's (
www.trilithic.com
) MetroNet 5000 Ethernet and IP test set offers test and monitoring functions to isolate and solve problems in the network core, edge, NOC and data center. Designed for construction, customer turn-up and maintenance applications, the test set offers built-in tests for complete Ethernet, IP and LAN testing in one small lightweight handheld.
It features dual 10 GigE interfaces for in-line monitoring and wrap-around testing. With packet and frame filtering, the user can focus and filter measurements on several types of traffic and even emulate a particular carrier service. The MetroNet 5000 can flood device-under-test port traffic for stress testing of routers and switches and simulate distributed denial of service attacks and intrusions to emulate viruses and security breaches.
The test set is available in four versions: the 5020 with two GigE interfaces, the 5100 with one 10 GigE interface, the 5120 with one 10 GigE interface and two GigE interfaces, and the 5200 with two 10 GigE interfaces. Each model includes the same software functions. Optional software is also available for packet capture analysis, VoIP testing and 10 GigE EAN PHY. The set will be available for demonstration at Cable-Tec Expo later this month.

TradeHarbor Offers Voice Recognition Quick Start for Cable Ops
TradeHarbor
(
www.tradeharbor.com
) announced a "Quick Start" program for cable operators that includes free integration support and free use of the company's Voice Signature Service. For cable, the VSS has applications in both customer service and TV Everywhere deployments. TradeHarbor's Voice Signature Service is used for remote authentication and as a direct replacement or adjunct for hand-written signatures. It is a web service for remote transactions over the telephone or Internet and on mobile devices.
For customer service applications, the VSS can reduce consumer authentication time by two-thirds while increasing convenience and customer satisfaction. For TV Everywhere applications, through the use of TradeHarbor's VoiceSig Mobile API, operators can securely authenticate individual subscribers in about nine seconds, providing secure access to purchased content and enabling new levels of parental controls with Anytime Anywhere access. (A demo can be found at:
www.tradeharbor.com/evergreen-cable/
).
Sandvine Updates Usage Management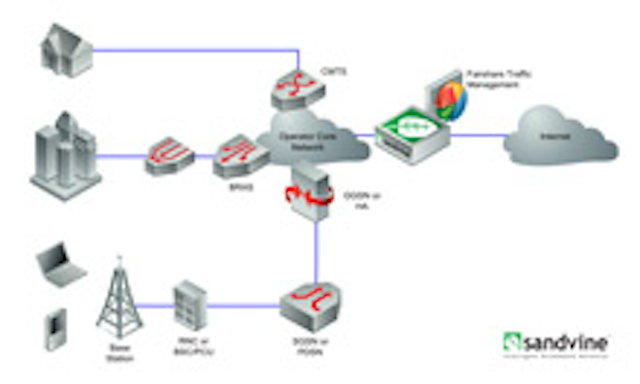 Sandvine
's (
www.sandvine.com
) latest version of its Usage Management product is designed to address the growing trend of upgrading all-you-can-eat service plans with targeted pre- and post-paid service plans. The system can be deployed in all access technologies and provides unified charging for converged networks.
Usage Management release 3.1 introduces a Record Generator license that adds the following capabilities and complements the support for mobile data pre-paid charging, announced earlier this year:



Supports charging requirements for post-paid service plans using an interface to Offline Charging Systems (OFCS)



Provides customizable, policy-based usage data records based on flexible network policy rules, triggered by time or volume



Supports a variety of use cases, such as usage record transfer to an OSS for customer bill auditing, or for backup of online charging systems



Interoperates with third-party billing network elements using customizable data record formats