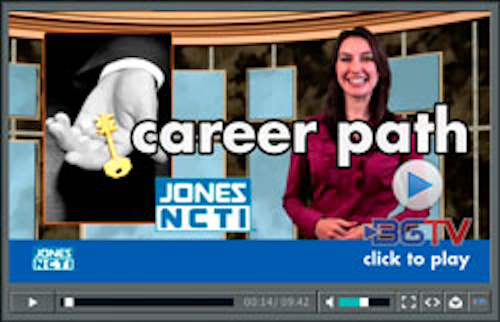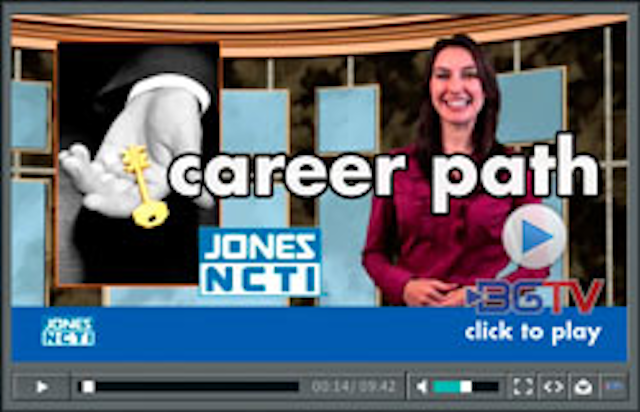 Editor's Note: Early Bird applications are now being accepted for the fifth annual
BGR Diamond Technology Reviews
. The "Diamonds" recognize market-defining broadband products, software and solutions. Engineering executives from Bright House, Charter, Comcast, Cox, Suddenlink, Sunflower Broadband and Time Warner Cable will be judging this year's entries.Don't wait: The Early Bird period ends on July 9. Visit broadbandgear.net for more information and the 2010 Application.


Cedar Point Launches Multi-Device Call Management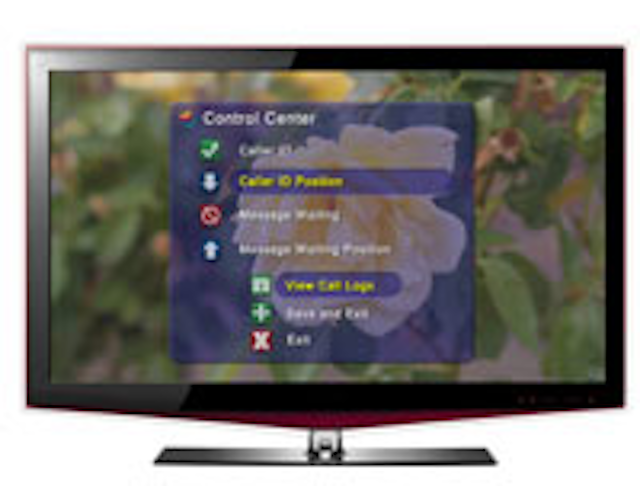 Cedar Point Communications
' (
www.cedarpointcom.com
) SafariFusion Visual Communications Suite (VCS) is designed as a holistic approach to communications management that includes several variations of voicemail and outbound calling functionalities, as well as caller ID on TV and other devices. It is compatible with EBIF, tru2way, IPTV and other standards, and can be delivered to any device, including set-top boxes, connected TV sets, PCs, iPads, tablets and mobile devices.
It initially consists of Visual Voicemail with audio review and speech to text capability; caller ID; message waiting indicator; incoming call message screening; network address book; call log with call disposition (Call Answered, Missed Call, Message Left); "Click to Call" from call log; and user-definable configuration of communications features through the Phone Control Center such as blocking calls from defined callers.
JDSU Adds One-Way Delay Test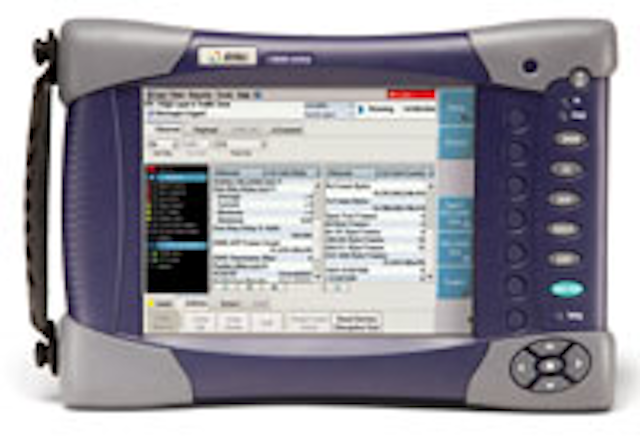 JDSU
(
www.jdsu.com
) has introduced a "one-way delay" testing enhancement to its T-BERD/MTS-6000A Multi-Services Application Module (MSAM). The feature is designed to measure and troubleshoot service delay in networks that carry real-time voice, video and data services in Ethernet backhaul applications, as well services in government and financial networks. It measures the delay of Ethernet, IPv4 and IPv6 traffic.
Mirna Mekic, director in JDSU's Communications Test and Measurement business segment, said, "The JDSU One-Way Delay test feature for the T-BERD/MTS-6000A MSAM gives those responsible for network operations a simple and accurate method to perform a critical one-way SLA delay measurement that can characterize network performance."
The T-BERD/MTS-6000A MSAM is designed to support the installation and maintenance of Carrier Ethernet and IP services and simultaneously test fiber channel, OTN, NextGen, SONET/SDH and TDM protocols.

Ciena Extends Carrier Ethernet Portfolio

Ciena
's (
www.ciena.com
) CN 5150 Service Aggregation Switch is the latest addition to the company's Carrier Ethernet Service Delivery (CESD) portfolio. It is designed for versatile, carrier-grade service delivery and to provide scalable subscriber capacity and deterministic Ethernet behavior while operating in controlled or uncontrolled temperature environments. It is intended for wireless backhaul, Ethernet business service aggregation and delivery, and multi-purpose Carrier Ethernet-based infrastructures.
It features an operating temperature range of -40 to +65 degrees C (-40 to 149 degrees F) and support for up to 256,000 MAC addresses; IEEE 1588v2 Precision Timing Protocol and Synchronous Ethernet; encapsulation options including Q-in-Q, PBB-TE and MPLS; and 48 x 1 Gbps and up to 4 x 10Gbps Ethernet ports.

Tvinci Launches OTT Video Platform
Tvinci
(
www.tvinci.com
) has launched a complete end-to-end pay over-the-top (OTT) video platform. The company's Tvinci MediaHub and Tvinci MediaStore have been developed to meet the industry need for a new monetization layer to OTT video content through direct payments (pay per view, subscriptions, coupons, etc.). The platform is designed to enable content owners and network operators to offer a consistent content consumption experience across any Internet-enabled device: PC/Mac, connected TV, set-top box, game console, smartphone and iPad.
"We believe that now, as a result of internet TV's expansion into the living room and onto an increasing number of devices, the time is right for pay-OTT video content," said Yonatan Sela, VP of marketing for Tvinci.
Haivision Intros High Density Chassis

Haivision Network Video
's (
www.haivision.com
) MB6 is a high-density six-slot chassis for the company's Makito HD H.264 encoders and decoders and Barracuda SD H.264 encoders. The chassis houses up to six Makito encoder blades in a single rack unit.
Peter Maag, SVP at Haivision, said, "The MB6 chassis option provides our most dense configuration option and gives our clients full mix and match capabilities with all of our encoder and decoder products within the Makito/Barracuda family."
The MB6 allows users to configure the mix of Makito encoders and decoders, and Barracuda encoders to achieve the functionality they need in a small footprint. The chassis offers three power supply options: standard AC, medical-grade AC, and DC (20-36 VDC).