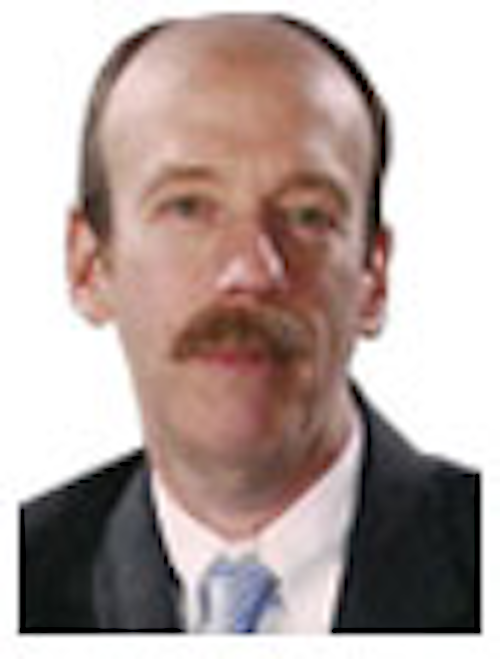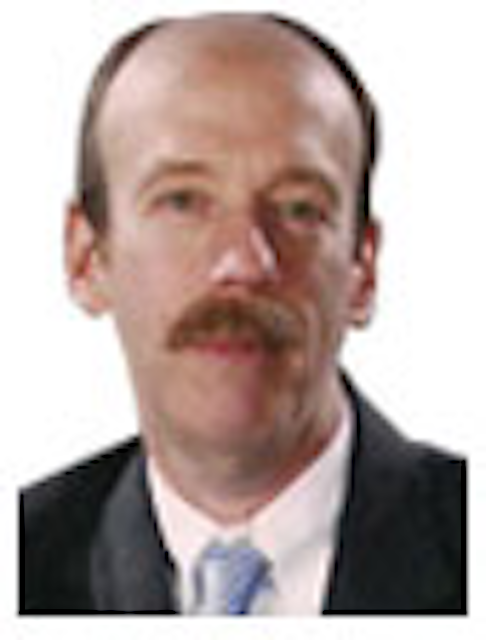 tru2way – the consumer moniker of CableLabs's OpenCable initiative -- is progressing nicely for cable MSOs. The reality is, however, is that it hasn't been easy. tru2way's survival to this point – and any success it has in the future -- is a testament to the industry's ability to change on the fly and adjust as conditions outside of its control change.
Essentially, tru2way is Java-based middleware that enables new STBs to carry sophisticated interactive programming. The promise of tru2way is extravagant, both for cable operators and for subscribers. In a tru2way environment, creators of electronic program guides and other content as well as operators, advertisers and application developers only have to write once to have their wares play across all participating STBs. Likewise, the creation of a middleware layer that any number of devices can plug into is perceived as a huge step toward making set-tops portable and creating a robust retail STB market.

The benefits for the parties at the other end of the coaxial cable – the subscribers -- are great as well. The ability to write once to all STB platforms would invariably lead to a burst of creativity and myriad new applications, including those already developed for The Enhanced TV Binary Interchange Format (EBIF) platform. The elimination of the set-tops would be welcome by subscribers, industry observers say. "This means cleaner installations, no tangle of wires, and it enables the consumer to have one remote," said Phil Bender,
CableLabs'
(
www.cablelabs.org
) Senior Manager for Vendor Relations for OpenCable.
Challenges Abound
The goals dovetail nicely. The dual challenges are the complexity of the platform and the chaotic world into which it was born. tru2way, according to experts, is anything but a slam-dunk to implement. Indeed, there are interoperability challenges between MSOs – and even within MSOs, according to Michael Hawkey, the Vice President of Sales and Marketing for
EchoStar
(
www.echostar.com
). "It is getting better every day, but it is not perfect," he said.

Perhaps the bigger challenge is the roller coaster nature of the macro environment. tru2 way came along at a time when the economy was in trouble, technology and consumer tastes were evolving quickly and over-the-top video delivery was growing as an issue against which operators and television and STB manufacturers had to plan.
Regardless of the difficulties and complexities, the cable industry is aware that it needs to keep pace with the increasingly interactive and collaborative world. EBIF – which Broadband Gear Report
took a look at two weeks ago
(
www.broadbandgear.net/2010/05/the-industry-rushes-to-ebif/
) – was a first, interim swipe at this. tru2way is the more permanent approach.
The two are deeply related, but are not quite bookends. They differ in implementation and in what they can do. EBIF is a retrofit that is designed to provide rudimentary interactivity to the universe of older deployed STBs. tru2way, on the other hand, is a Java-based approach that can provide highly interactive content, and it only works with new STBs.

The two can work in concert. tru2way is a middleware layer that enables applications to be understood by a wide variety of STBs. Thus, an EBIF user agent can work in a tru2way environment.
MSOs Making Progress
Time Warner Cable
(
www.timewarnercable
.),
Comcast
(
www.comcast.com
) and
Cox
(
www.cox.com
) are making progress on tru2way. In response to emailed questions, Steve Necessary, Cox's Vice President of Video Product Development and Management, reported that its entire footprint is tru2way-ready.
Comcast said that almost all of its major markets are tru2way-capable, though the approach only is operational in the Chicago, Denver and Atlanta areas. Time Warner Cable did not respond to requests to participate in this story, but various reports suggest that the company is moving aggressively as well. Indeed, Richard Loechler, a Senior Product Manager for
Motorola
(
www.motorola.com
), said that Time Warner Cable has been the most aggressive operator in its tru2way initiative.
It takes two to tango, and two entities – and perhaps more – to successfully launch a new platform. Initially, observers say, there were three ways in which planners thought tru2way would enter subscribers' homes: In consumer electronics devices and in STBs leased from operators or bought through the retail chain. To date, only one of these approaches is bearing fruit. A retail business is not forming, nor is there great interest by television manufacturers.
The most interesting element of the path to tru2way is that the model has shifted without the project cratering. "If you look at the retail presence, it hasn't materialized as it was anticipated a few years ago," Loechler said. "Set-top boxes have always has been an objective as well. That piece is moving forward."
On the television side,
Panasonic's
(
www.panasonic.com
) Viera line seems to be the only one incorporating tru2way. There are a number of reasons that the television manufacturers have to a great extent bypassed tru2way. This sector is extraordinarily conscience of margins, and is reluctant to add anything to the cost of a set without virtual certainty that their will be a payoff. This always has been true, but the natural reluctance was no doubt exacerbated by the recession.
The growth of Internet-delivered television broadcasting certainly played a role for a couple of reasons: Why should manufacturers commit to internal tru2way functionality as a greater number of viewers – and the choice younger demographic at that – are choosing to access programming over the Internet? And, from an architectural point of view, isn't it possible that many of the benefits of tru2way will be deliverable over the Internet in the near future? If so, the need to build functionality into the set would be reduced.
If anything, things have slowed as the consumer electronics industry watches events unfold "Over the top has proven well suited for accessing IP-based video content, but there is a wait-and-see attitude for other things at this point," said Chris Ulmer, the Director of Applications Solutions for
Alticast
(
www.alticast.com
)
Demonstrations and displays of tru2way-enabled televisions at trade shows are down, points out Peter Putman, the Senior Contributing Editor for
Pro AV
(
www.proavmagazine.com
) and the Editor of
HDTVexpert.com
. (
www.HDTVexpert.com
). He said that there is no proof that people object to STBs, at least to the extent that they will pay extra for televisions just to get rid of them. He adds that set tops are shrinking and becoming less intrusive.
Key Time Ahead
The fate of tru2way likely will be determined in the coming months. While freely saying that its major markets are ready for tru2way, Comcast would not comment on penetration of the platform. This, of course, is not a sign of success. Likewise, the Cox responses attributed Necessary seemed to suggest that the MSO's tru2way initiative is nearing crunch time.
"We have not seen Tru2way devices available at retail in our markets, so our penetration with Tru2way is small," the email said. It noted, however, that the operator is in the process of deploying gear from
Cisco
(www.cisco.com)– the 8642 HD/DVR and the 1642 HD receiver – that support the platform. The devices are "in front of friendly customers now," the email says.
Motorola also is doubling down on tru2way. Loechler said that the company's higher end products – the 3400 digital tuner/DVR and the 3200 single tuner, as well as their MoCA variants -- support tru2way. Thus, MSOs deploying products from the top two set top vendors are likely to have tru2way capability, even if it is not immediately utilized.
The bottom line is that tru2way is still has a tremendous amount of support while it struggles to navigate a constantly changing landscape. "I would say there is a lot of life still in tru2way," Ulmer said.
A Product Sampler
To a great extent, the tru2way and EBIF application and support universes look similar. This is because EBIF user agents can be recognized by tru2way, enabling the applications to run on both.
There are a number of products available. For instance, EchoStar is offering the T2200S HD DVR, which the company said it adds Sling's placeshifting functionality to the device.
Unisoft
(
www.unisoft.com
) features a number of products – the TSBroadcaster 2 OCAP, the TSBroadcaster 2CDL, the TSDeveloper, the OCAP SFT, the XAV, the SoftOC and the OCAP ATE Host. Many, the company says, are written by Strategy and Technology LTD.
In addition,
ADB's
(
www.adbglobal.com
) entire cable platform, the company says, supports the OCAP/tru2way platform.
iN DEMAND
(
www.indemand.com
) offers the Interactive Mosaic App, the Sports Package Upsell App and the Send to Cell Phone App. Alticast features AltiCaptor Middleware, AltiSynchro Application and Data Carousel, AltiInteractive 2-way Communication Gateway, the AltiVBM Viewer Measurement System and AltiRMS Remote Monitoring System.
BlackArrow
(
www.blackarrow.tv
) offers its Advanced Advertising System, which has demonstrated with
FourthWall Media
(www.fourthwallmedia.tv),
Sigma Systems
(
www.sigma-systems.com
) and
Arris
(
www.arrisi.com
).
Carl Weinschenk is a freelance writer and the Features Editor for Broadband Gear Report. He can be reached at carlweinschenk@broadbandgear.net.