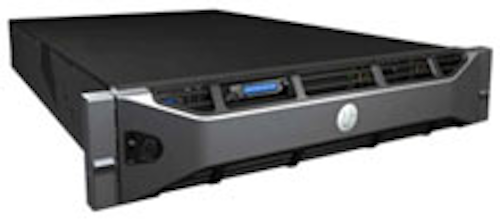 Concurrent Preps for Multi-Screen Video at IBC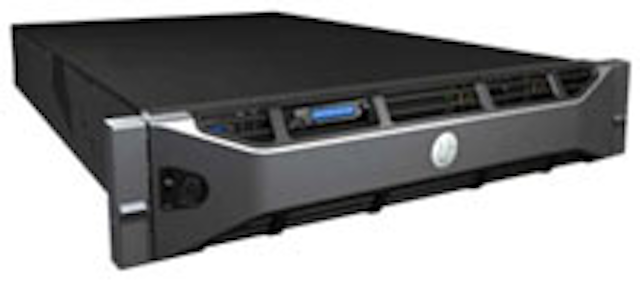 At IBC 2010,
Concurrent
(
www.ccur.com
) will unveil a video ecosystem designed to connect media creation, publishing, and delivery service companies with consumers using a unified video delivery and data collection platform that can tap into any screen. The solution is designed to deliver TV-quality video to any device (including tablet computers, smart phones, and TV sets) and enable key media related metrics to be captured from each screen at a census level.
The company's Video to TV, Video to PC, and Video to Mobile software modules operate independently or as a single solution and have been designed to support a new generation of revenue generating video applications, such as web and mobile TV, network DVR, 3D VOD and interactive TV from a common platform. The unified video delivery solution is designed to reduce the operational complexity associated with launching multi-screen services and provide a flexible and reliable foundation for delivering commercial video and personal content to any device, over any network.

ActiveVideo to Showcase Two-Way VOD, Interactivity at IBC

The delivery of compelling two-way services that can transform legacy one-way cable networks will headline the
ActiveVideo Networks
(
www.activevideo.com
) demonstration at IBC.
The company plans to show how its CloudTV platform can use processing within the network to enable cable operators to offer differentiating on-demand and interactive services, without incurring the cost and service disruption of customer equipment and network upgrades. The demonstration will include the ability to:



Use communication from customers' existing iPhones, other smartphones and web-connected devices to the CloudTV platform to enable real-time interactive and on-demand services over one-way cable plant



Provide a uniform experience across any combination of one-way and two-way plant and set-tops, CI+ televisions and web-connected devices



Utilize ActiveVideo's iPhone Remote Control App to enable gesture-based interactivity, improved keyboarding and navigation, improved search and discovery, and the ability to upload photos and intuitively control displays on the TV




Pixelmetrix to Demo Monitoring Solutions at IBC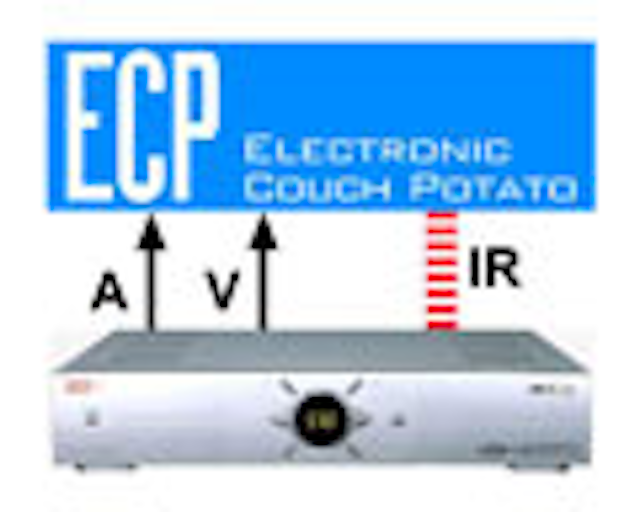 Pixelmetrix
(
www.pixelmetrix.com
) will be at IBC in Amsterdam to demo its TV monitoring solutions. Featuring new and enhanced applications, they are designed to help operators optimize their operations while reducing operating costs. Highlighted products will include:



Automated Channel Package & Parental Control Audits featuring the Electronic Couch Potato (ECP) with new applications for viewer experience monitoring



TS Monitoring featuring the DVStation-Mini² TSP Lite for terrestrial and cable networks



Contribution Monitoring featuring the DVStation-Remote with TSP120, ASLF090 andDVProbe-S2 providing TS analysis with H.264 video stream support



Terrestrial Network Monitoring featuring the DVStation-Mini² DVB-T with RF measurements and TS analysis



Time-shifting with Logo Insertion featuring the DVShift



IP Headend Monitoring featuring the DVStation-IP³ and IPGen



Transport Stream Recording and Playout featuring the DVStor²



End-to-End IPTV Quality of Service Monitoring featuring the EndGame DVAgent



ARRIS EMTA EuroDOCSIS 3.0 Certified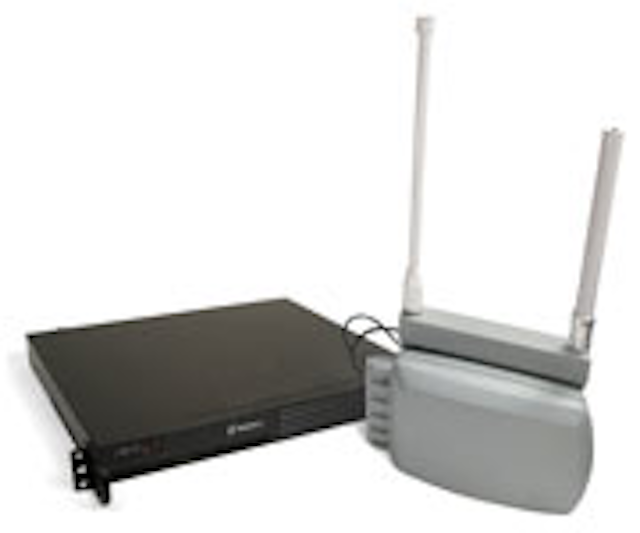 ARRIS
' (
www.arrisi.com
) Touchstone TM902 EMTA has been awarded EuroDOCSIS 3.0 and EuroPacketCable 1.5 certification by
Cable Europe Labs
.
The Touchstone TM902 is a wideband voice and data modem customer premises device with two ports for primary line voice and a high speed data port, designed to deliver data throughput speeds of up to 400 Mbps to the end user, through DOCSIS 3.0 channel bonding technology. It comes in three models: the TM902A for North America and the TM902B and TM902S for Europe. All have internal power supplies, eight downstream by four upstream silicon technology and offer the low power consumption. The TM902S comes with an on/off switch to further comply with European power consumption requirements.
Harmonic Intros High-Density Edge QAM

Harmonic
's (
www.harmonicinc.com
) NSG HectoQAM (NSG 9000-40G) is a universal edge QAM solution designed to deliver up to 648 QAMs per two-rack unit chassis. It also incorporates the company's new EQAM Virtualization software technology and frequency agility for flexible placement of QAMs across the spectrum.
The NSG 9000-40G supports VOD, broadcast, SDV, M-CMTS, DOCSIS 3.0, and cable IPTV services, and supports up to 36 QAMs per port. Customer shipments are scheduled to begin this month, and the product will be on display at Harmonic's stand at IBC.
The company's new EQAM Virtualization software technology is designed to allow a single device to be operated as a number of virtual systems. The NSG 9000-40G's 10-Gbps interfaces serve up to 40 Gbps input total, and can also function as 1 Gbps links. The new NSG 9000-40G mainboard and blades are used with the existing NSG 9000 chassis. Blades are hot-swappable.
Zappware to Highlight ITV at IBC
At IBC,
Zappware
(
www.zappware.com
) will demonstrate the latest enhancements to its Flux end-to-end interactive TV solution for digital TV operators. The Flux platform is a modular suite of interactive services including EPGs, VOD, and PVR applications designed to offer the operator full customization and configurability, enabling enhanced marketing opportunities and increased subscriber satisfaction.
Release 2.5 features a new design for the ZapBanner, an on-screen visual feedback device that provides information about the currently displayed program or media item. The new design adds convenience by providing a shorter click-path to additional program information. Additional features include a new option menu that provides more direct navigation routes to specific functions based on context, and a new media player function that enables viewers to watch content stored on USB flash drives and/or home media servers.
Other Zappware demos will include the Flux Lite thin-client application of the Flux platform and Matrix, the company's modular suite of interactive TV solutions for operators that features a streamlined, graphically rich user interface.

Clearleap, RCDb Turn Blu-ray Player into Cable VOD Box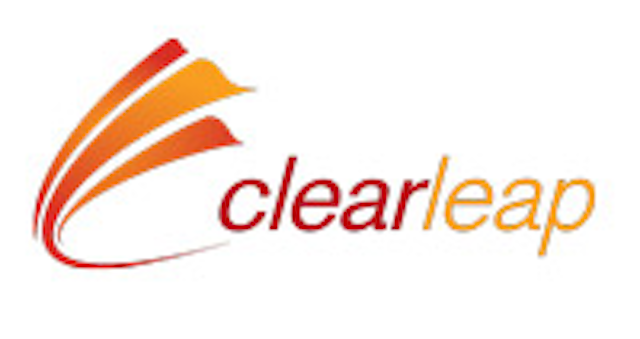 Clearleap
(
www.clearleap.com
), a web based TV technology platform, and
Related Content Database
(www.rcdb.net) have announced a joint solution designed to let pay TV operators deliver their full VOD libraries to any subscriber with an Internet-connected Blu-ray player. The technology offering leverages Clearleap's cloud based content management and delivery platform coupled with RCDb's Blu-ray disc software, enterprise server and data services.
It leverages the standard in-home Internet connection and does not require a new set-top box. To launch the on-demand application directly from a cable operator's servers, consumers simply insert the cable operator's Blu-ray disc into a BD-Live player and press start. The Blu-ray disc and service are powered by the RCDb software, and the content is then streamed by Clearleap's TV technology platform, operated on behalf of the cable operator, to the consumer's home.
Bridge Tech Upgrades CPE Probe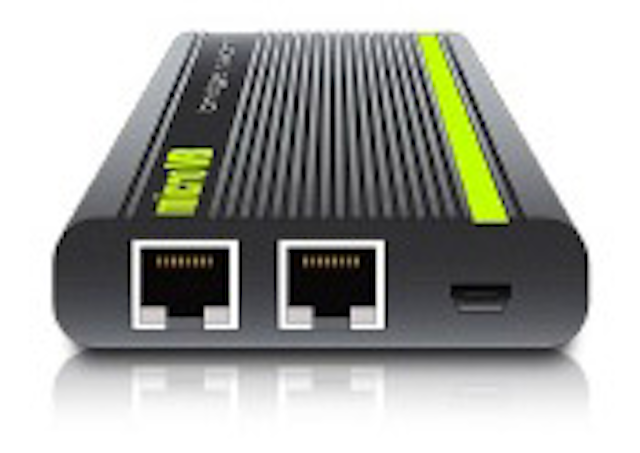 Bridge Technologies
(
www.bridgetech.tv
) has enhanced its microVB probe, including the addition of remote analysis capabilities. Sitting at the end of the delivery chain, the microVB remotely delivers real-time data about performance at the viewer's set-top box, with enhanced capabilities now including traffic analysis.
The probe is small enough to be delivered to the customer by mail and features simple, plug-and-play installation and provides in-depth packet analysis for OTT services. Upon installation between the set-top box and TV set, the microVB automatically locates the MDC controller server on the operator's network and begins sending data, enabling deep packet inspection without requiring a technician to visit the customer's home to install the device or diagnose problems. Data from the microVB is received through the MDC server and presented in visual displays via a standard web browser.
UEI to Demo Remotes for Connected TV and 3D at IBC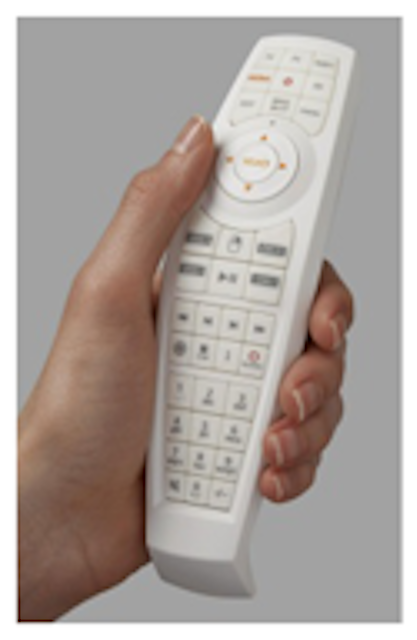 Universal Electronics
(
www.uei.com
) will demonstrate its Dolphin point-and-click, universal remote controls at IBC. They're intended for subscription broadcast operators looking to provide subscribers with advanced, web-connected content options and a 3D viewing experience.
Equipped with advanced motion-detection technology, the ergonomic Dolphin controller is designed for fast, intuitive navigation through multiple menus, channels, or content selections by translating the user's natural hand movements into on-screen cursor movements. The controller allows for the simple acts of selecting programs and perusing menus in a traditional manner, but also enables advanced functions such as point-and-click selections of multiple items on a single screen and browsing graphical content lists.

BLANKOM Intros Digital Headend System
The Smart Business Line from
BLANKOM
(
www.blankom.de
) is a small headend designed to facilitate cable operator efforts to promote digital services cost efficiently, independent of size or customer density.
The system consists of QPSK-QAM transmodulators and the power supply and features high density and energy efficiency. The units are equipped to process SD and HD services as well as all MPEG-2 and MPEG-4. The system does not require additional software (only an Internet browser) and has an autotuning function, and all transponder settings are done automatically.
The system is modular and scalable, with the basic system requiring six rack units. All output channels are frequency independently configurable (47–862 MHz), and the units allow modulation up to 256-QAM. All QAM modulators are directly FPGA controlled and stabilized. All level settings can be made electronically and SNMP monitored. All