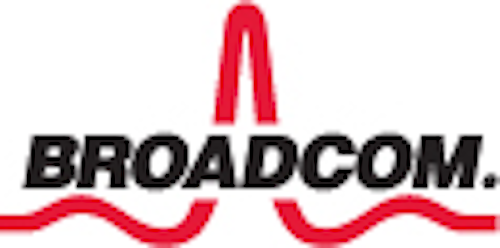 JDSU Launches New Optical Test Handhelds
JDSU
(
www.jdsu.com
) introduced a new family of optical test instruments and kits, the Optical SmartPocket handhelds, to support enterprise and broadband service operators. With a total of six new meters in the SmartPocket family, JDSU says it provides a meter for addressing most network structures and test applications. The family of optical instruments and kits includes power meters and light sources.
The Optical SmartPocket power meters (OLP-3x) offer measurements of optical power level on single-mode and multimode optical networks. Mainly used to measure optical power level (dBm) in facilities, telecommunications networks, or cable fiber-optic networks, they can also be combined with LED or laser light sources for insertion loss measurement.
JDSU Optical SmartPocket light sources (OLS-3x) can measure insertion loss and test the continuity in multimode data communications and local area networks as well as single mode telecommunication and cable multimedia networks.
SeaChange Snaps Up VividLogic, Debuts In-Home Product Synergies

SeaChange International
(
www.schange.com
) entered into a binding agreement to acquire
VividLogic
(www.vividlogic.com), which provides software and services to cable operators, set-top manufacturers and consumer electronics suppliers. Its software products include tru2way, Multimedia Home Platform (MHP) and Globally Executable MHP (GEM)-based IPTV operability for set-top box and CE manufacturers, and in-home content protection, as well as funded software development for the creation of operator-sponsored home media gateways.
Underlining the deal, SeaChange and VividLogic demonstrated their technologies together at CES, which was held earlier this month in Las Vegas. The companies used the confab to show off SeaChange's Intelligent Video Platform for the delivery of video to multiple screens as well as VividLogic's tru2way-compatible set-top box solutions and GEM-based gateways and multi-room DVR capabilities.
Zodiac Interactive Powers Up Interaction Between Set-Top and Mobile Devices
Zodiac Interactive
(
www.zodiac.tv
) announced the next version of its ITV framework, PowerUp 2.5, a cross-platform software that is said to unify and enable advanced ITV applications across multiple set-tops, including legacy boxes. The latest iteration of Zodiac's core framework, PowerUp 2.5, allows mobile and Internet devices and applications to integrate and work directly with the set-top, according to the company.
PowerUp 2.5 is a free upgrade available to all existing PowerUp clients with current support agreements. This new version exposes advanced APIs that allow MSOs to establish and customize the communication between mobile and Internet connected devices and the set-top.
In other Zodiac news, the company announced that its EBIF player (user agent) is successfully operating using applications from multiple vendors and development environments within the cable ITV ecosystem, including NDS for addressable EBIF-based interactive ads to individual
Cisco/Scientific-Atlanta
set-tops.
Calix E7 Ethernet Platform Snags RUS Acceptance
Calix
(
www.calix.com
) received Rural Development (RD) Telecommunications acceptance from the Rural Utilities Service (RUS) division of the U.S. Department of Agriculture for the company's recently announced E7 Ethernet Service Access Platform (ESAP). The RUS listing enables operators to access RUS loans funded to promote the deployment of broadband services throughout the country, with an emphasis on rural development.
The E7, which is now generally available, is a highly extensible, standards-based Ethernet service access platform that offers operators a modular chassis-based option to address what Calix calls "the emerging bandwidth challenges of an increasingly all-video world." Using the company's Ethernet eXtensible Architecture (EXA), an Ethernet kernel based on industry standard protocols and focused on the requirements of the access network, the EXA Powered E7 is now a core part of the Calix Unified Access Infrastructure, and provides a range of GPON, point-to-point GigE, Active Ethernet and 10 GigE services and deployment options.
Broadcom Unveils HD DTA Cable Set-Top SoC and Next-Gen D3-Based Cable Modem Solution
Broadcom
(
www.broadcom.com
) its next-generation digital terminal adapter (DTA) cable set-top system-on-a-chip (SoC). The new DTA solution is reportedly the industry's first to combine high-definition video, an integrated 1 GHz cable tuner and HDMI capabilities in an ultra small form factor. As HD continues to proliferate, the Broadcom BCM7572 HD DTA solution is said to enable North American cable operators to transition subscribers from analog programming directly to HD programming.
Broadcom also recently released a next-generation DOCSIS/EuroDOCSIS 3.0 cable modem SoC solution. Focused on data and voice modem applications, the new single-chip Broadcom BCM3382 reportedly improves RF performance with its second generation of integrated tuners while also implementing advanced power management functionality. These improvements are said to enable manufacturers to develop high performance DOCSIS 3.0 products for voice and data applications in a cost-effective design.
ActiveVideo Expands Relationship with TAG Networks

"Historically, games have been one of the real drivers of interactive service adoption," Henry Choy, VP, business development for
ActiveVideoNetworks
(
www.activevideo.com
), says. And that's the idea behind ActiveVideo's recent announcement that it expanded its relationship with
TAG Networks
(
www.tagnetworks.com
) to extend enhanced gaming to broadband-connected consumer electronics devices.
The combined solution, which mixes TAG Networks' scalability with ActiveVideo's ability to deliver Web-based content as a single MPEG stream, brings popular games to any connected device or digital set-top.
The CE integration builds on the existing cable partnership between TAG and ActiveVideo, as well as on recent milestones by both companies: TAG recently said that it established an industry record for streaming games density and scalability by supporting 2,000 concurrent MPEG game streams at 1.25 Mbps with a single off-the-shelf 1RU dual quad-core server, while ActiveVideo demonstrated the integration of the ActiveVideo client with Blu-ray disc middleware developed by Videon Central at the Intel Developer Forum.
TAG is reportedly deployed to hundreds of thousands of households throughout the U.S. via digital cable. Additional deployments and trials are slated over the next 12 months, according to the company.
ViXS Hails New Family of Network Media Processors
ViXS Systems
(
www.vixs.com
) showcased its new high performance single and dual HD transcoder/encoder Xcode 4100 network media processor family at CES 2010 earlier this month. The XCode 4100 Series consists of two main products, the XCode 4115 and the low-power version, XCode 4105.
The XCode 4115 media processor is a single chip having the ability to transcode two HD 1080i60 or two 1080p30 video streams simultaneously in real-time. The transcoder engine also supports full 1080p60 MPEG-2, H.264 or VC-1 to 1080p60 MPEG-2 or H.264 transcoding as well as supporting over-the-top Internet audio and video content. The Xcode 4115 provides multiple interfaces such as USB, Ethernet, SATA and PCI. The Xcode 4105 media processor is designed for low-power USB based SoC applications with the ability to transcode HD to HD streams in real-time based on multiple formats, including common internet formats.
The Xcode 4100 family is targeted at products such as cable set-tops, IPTV set-tops, PVRs, low-power intelligent USB transcoders, place-shifting devices, DTVs, Blu-ray PVR/recorders, home media servers and home networked attached storage (NAS) devices.