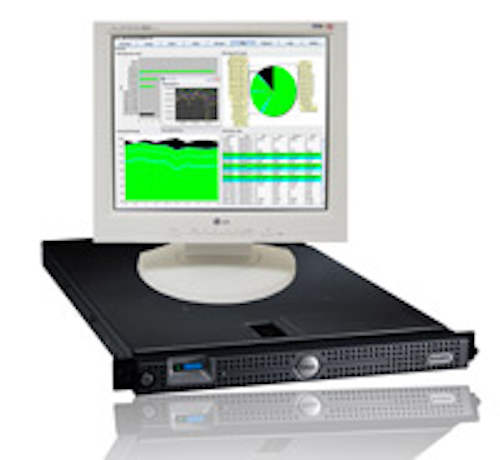 Triveni Preps for Australian Broadcast Exhibition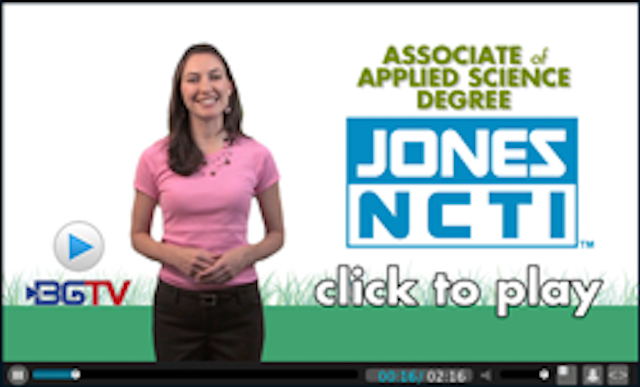 At the Australian Broadcast Exhibition,
Triveni Digital
(
www.trivenidigital.com
) will showcase the latest software release forits StreamScope RM-40 remote monitoring instrument. The company will also demonstrate the StreamScope MT-40LCP, a low-cost version of the StreamScope MT-40.
The latest software release for the StreamScope RM-40, version 2.0, introduces several new features. The Live Services Monitor and thumbnail views of the real-time stream being monitored allow operators to confirm with a glance that video is present and can be utilized for confidence monitoring. Automatic transport-type detection allows rule clusters to be applied based on transport type (MPEG-only, DVB-SI, etc.). When digital broadcast signals are cross-carried into other infrastructures as part of carriage agreements, the Automated Stream Comparison feature provides the information needed to ensure that signal quality, services, and components are in line with business or contractual agreements.
The StreamScope MT-40LCP is designed for real-time analysis and verification of DTV transport streams. It facilitates end-to-end MPEG-2/MPEG-4 transport stream monitoring and analysis for DTV signals carried by cable, telco, broadcast, satellite, IPTV, or mobile networks.
InnoTrans to Show Optics at CableLabs Confab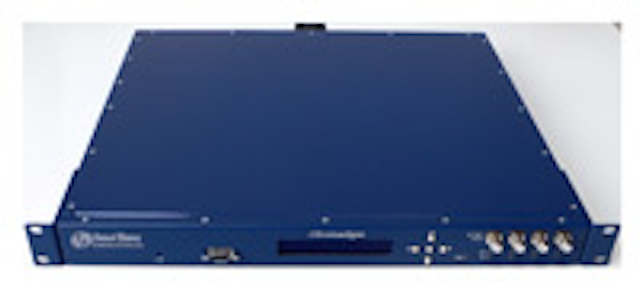 InnoTrans Communications (
www.inno-trans.com
) will demonstrate its Flexible Optical Network offerings at the upcoming CableLabs Summer Conference to be held in Keystone, CO, Aug. 15-17.
InnoTrans, founded by the technical team behind Synchronous, plans to demonstrate how its Chromadigm 1,550 DWDM solutions can be initially deployed for node splitting and fiber reclamation, and then converting to a fiber deep or RFoG solution without taking down the existing network.
The Chromadigm is designed to provide distance independent performance and operate in the C-Band on ITU wavelengths, which can be amplified in the field or in the hub to overcome network losses. It has SBS suppression built in so that high powers can be launched into the fiber, the ability to scale to 16 wavelengths in the future, and integrated optical muxes and EDFAs.
Haivision Updates IP Video System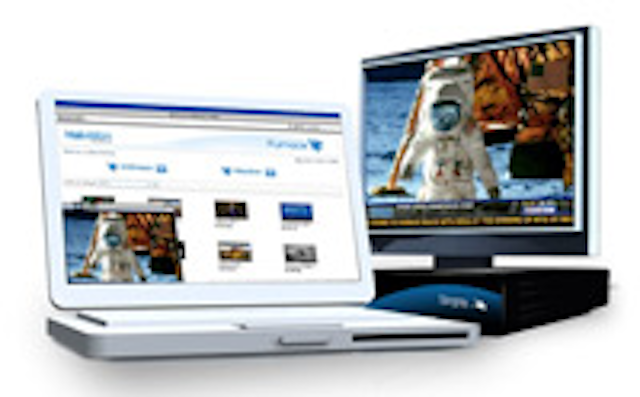 Haivision Network Video
(
www.haivision.com
) has announced version 5.6 of its Furnace IP video system software, which offers new authentication, web video portal, and conditional access features, among others. The new release is also designed to comply with the U.S. Health Insurance Portability and Accountability Act (HIPAA) for medical applications.
Version 5.6 brings to the Furnace IP video system direct support for user authentication, enabling the secure assignment of access privileges to live and on-demand video assets. The new version introduces a VF Conditional Access module that can be used as a stand-alone system or can be incorporated within an enterprise's LDAP or Active Directory-based authentication system. The new release also introduces a web-based video portal that can be customized and a quick-launch feature for the VF Monitor multi-stream viewer.
TDVision to Demo Next-Gen 3D at CableLabs Conference
TDVision Systems
(
www.tdvision.com
) will demonstrate its 2D backward compatible, bandwidth optimized, and Full High Definition 3D technology, all combined in the "Encode Once, Deploy Everywhere" 2D+Delta System at the CableLabs Summer Conference to be held in Keystone, Colo. August 15-17.
TDVision's stereoscopic encoding system takes advantage of the redundancies that occur naturally between the two stereoscopic views, leading to bandwidth savings. The similarities between the two views are removed and only the differences are compressed. This compressed difference, or "Delta," is stored in the video stream, along with one of the views as the 2D version, in such a way that the updated decoders retrieve the 2D and the Delta to reconstruct the full HD 3D stereoscopic video while legacy decoders and set-top boxes simply ignore the 3D information and display the full 2D HD signal. This opens the door for a single broadcast stream that can be seen by all existing cable subscribers "In full HD 3D where available."

JDSU Announces Jitter Measurement Solution for Synchronous Ethernet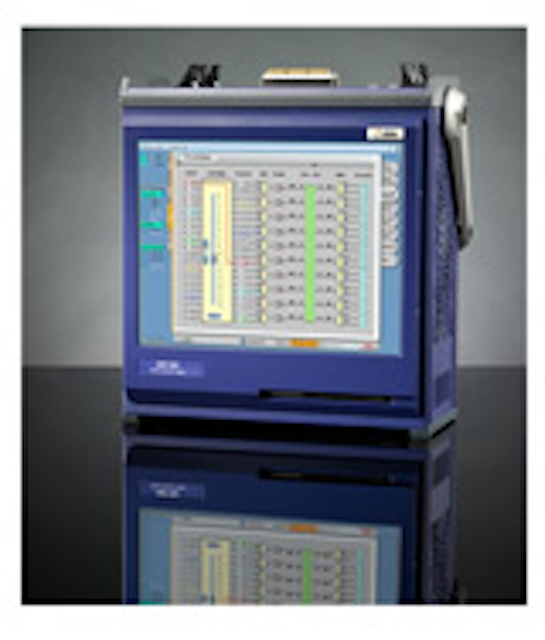 JDSU
(
www.jdsu.com
) has introduced a new jitter feature for its Optical Network Tester series (ONT-503, 506 and 512) enabling the series to conduct both jitter and wander measurements on 10GigE Synchronous Ethernet (SyncE) devices and systems. The capabilities are intended to help to ensure reliable signal and network performance of mobile backhaul networks for the delivery of bandwidth-intensive services such as video.
The ONT jitter solution is designed to help address the essential tasks of characterizing both the jitter and wander performance of SyncE circuits so that critical timing and synchronization functions can be maintained without signal degradation or network performance problems.
The JDSU solution can perform the three most common jitter measurements: jitter generation, jitter tolerance, and jitter transfer. The jitter module is designed to support the research and development, system verification, and production of component vendors and network equipment manufacturers, as well as the equipment verification, installation and maintenance requirements of service providers.

Thomson Grass Valley Gears up for IBC

At IBC2010,
Thomson Grass Valley
(
www.thomsongrassvalley.com
) will be showing a number of new products and advances from the company's Headend Unit, including its ViBE encoder series and the NetProcessor multiplexer.
The ViBE EM3000 HD encoder now features advanced 3D functionalities and also boasts an additional general compression performance gain of 15 percent. The ViBE EM2000 Quad encoder now offers simultaneous MPEG-2/4 SD encoding on four channels. The ViBE EM1000/EM2000 encoders now support MPEG-2/4 compressed input, providing the ability to re-encode signals received on ASI or IP. Built-in DVB subtitle transcoding capabilities are also now offered in the ViBE EM1000/EM2000 encoders. This new DVB subtitle software license, based on
Cavena
technology, simplifies the management of DVB subtitles redundancy and saves space by avoiding external subtitling equipment.
The new DVB-T2-ready NetProcessor 9030/40 offers the power of several multiplexers in one unit and is scalable to fit any requirement thanks to features that include a wide range of interfaces, full CAS support, embedded SFN or DVB-T2 gateway, and built-in program insertion capability.

ECI Announces End-to-End Wireless Backhaul

ECI Telecom
(
www.ecitele.com
) has introduced its end-to-end solution for packet evolution of wireless backhaul networks, the E2E 1Net Wireless Backhaul (WBH) solution. It's designed to offer service providers a tailored migration path to next-generation networks whether the optimized path is a greenfield packet network, an overlay packet infrastructure or by leveraging an existing TDM network.
The system is designed to accommodate any wireless technology over any medium: fiber, copper and microwave, from TDM to pure packet, and any service from access to metro-core. New components include the9300 and 9600 Carrier Ethernet Switch Router (CESR) platforms, the BG-Wave packet and hybrid microwave platforms, and the Hybrid+ all-native Ethernet and TDM Packet Optical solution.