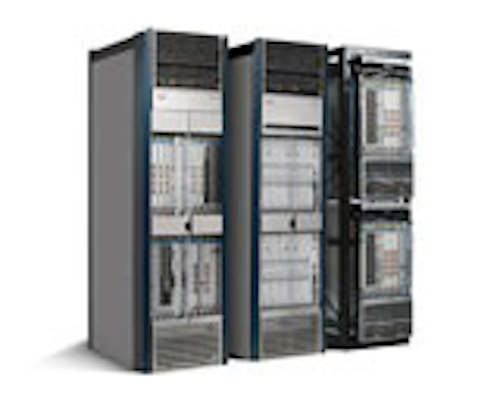 Product News: March 18, 2010
Cisco Tees Up for Next-Generation Internet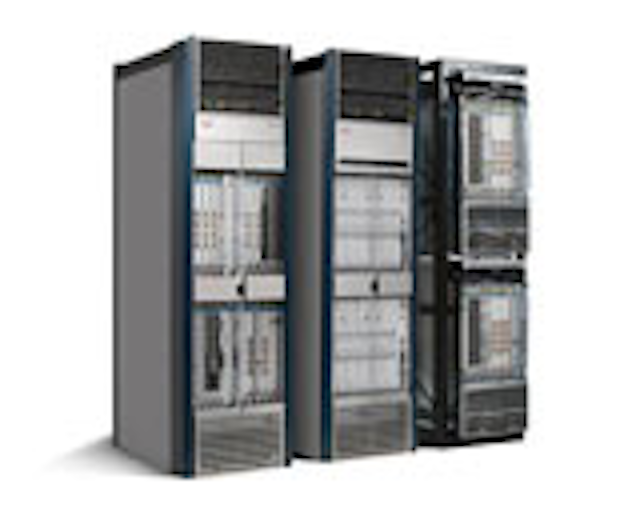 You know it's coming: massively increased video content, staggering mobile traffic growth and cloud data centers that will all create tremendous network growth.
With that current and closely looming reality in mind,
Cisco
(
www.cisco.com
) unveiled its CRS-3 Carrier Routing System (CRS), which the company's CEO John Chambers says is specifically designed to serve as a foundation of the next-generation Internet. The vendor reports that the system boasts more than 12 times the traffic capacity of the nearest competing system.
The CRS-3 triples the capacity of its predecessor (the CRS-1) with up to 322 Terabits per second, which enables the entire printed collection of the Library of Congress to be downloaded in just over one second; every man, woman and child in China to make a video call, simultaneously; and every motion picture ever created to be streamed in less than four minutes.
The CRS-3 enables unified service delivery of Internet and cloud services with service intelligence spanning service provider Internet Protocol Next-Generation Networks and data center. Cisco also points out that it "provides unprecedented savings with investment protection for the nearly 5,000 Cisco CRS-1 deployed worldwide." AT&T recently tested the Cisco CRS-3 in a successful completion of the world's first field trial of 100-Gigabit backbone network technology, which took place in AT&T's live network between New Orleans and Miami.
The Cisco CRS-3 is currently in field trials, and pricing starts at $90,000.
For more technical details and support information, visit
www.cisco.com/en/US/products/ps5763/index.html
.

Moxi Shines at SCTE Innovation Showcase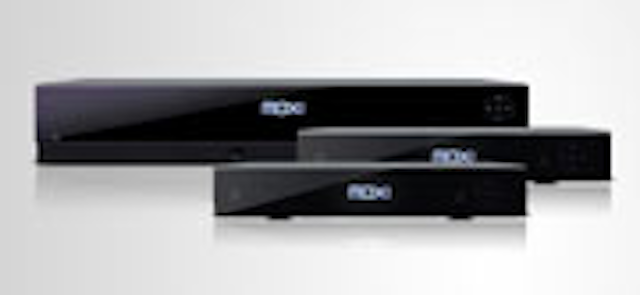 The Moxi whole home media solution from
ARRIS
(
www.arrisi.com
) snapped up "Technology Most Likely To Succeed" bragging rights following the inaugural Innovation Showcase at the SCTE Canadian Summit held in Toronto in early March.
Steve Irvine, VP, technology for
EastLink Cable Systems
(and contact for the Innovation Showcase), believes the Moxi HD DVR and Moxi Mate provide a compelling solution for cable ops for the following reason: "Providing MSOs with the ability to convert standard SD and HD broadcast video to IP within the home, and to offer whole-home DVR, remote recording, access to online content and an award-winning guide makes the Moxi solution a very attractive prospect."
Five different vendors demonstrated during the showcase -- running the gamut from content management and bandwidth usage management to bandwidth reclamation and identity theft. Summit attendees picked the winner via mobile text messaging.
The ARRIS presentation featured the Moxi UI, Moxi media platform with Moxi HD DVR and Moxi Mate multi-room players and Moxi Portal. It spotlighted the ability to time- and place-shift delivery of media content, whether via digital cable, the home network or integrated Internet services throughout the home.

BigBand Doubles Down on HD and Stream Processing Capacity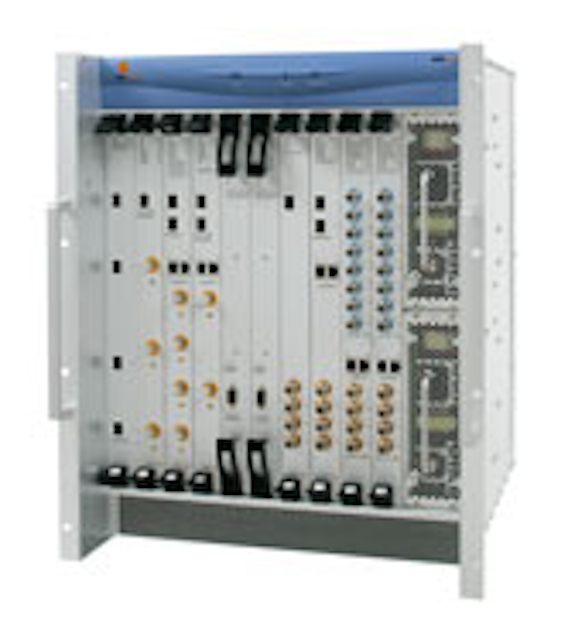 BigBand Networks
(
www.bigbandnet.com
) unveiled its Broadcast Video Services Software 3.0, which supports the demand for advertising on HD content and growing HD program lineups enabled by SDV. The vendor says that the upgrade to the installed base of Broadband Multimedia Routers (BMRs) enables customers to deploy up to 150% more HD advertising and process up to 140% more individual HD program streams on deployed and highly reliable network infrastructure. The BMR reportedly currently supports in excess of 60 million subs worldwide and is delivering more 700 million advertising transactions a year.
The Broadcast Video Services Software 3.0 enhancements are said to reduce power costs and free up rack space. For existing BMR deployments, customers benefit from increased splicing, clamping and rate shaping with no need for additional hardware. The new software upgrade further reduces configuration complexity for ease of deployment and management.
Mixed Signals Beefs Up Video/Audio Error Resolution Capabilities

Mixed Signals
(
www.mixedsignals.com
) added new reporting and analysis features to its Sentry digital content monitoring solution. The company showed off Sentry's new Reason Codes capability earlier this month in Toronto at the
SCTE
(
www.scte.org
) Canadian Summit.
Reason Codes are an enhancement to Mixed Signals' Audio and Video QoE Scoring System – which gauges the severity of errors – and provide added detail to show the causes of impairment behind a particular QoE score. The Reason Codes will be available in an upcoming software update that will support already deployed Sentrys and will come standard with new models.

Blonder Tongue Extends Digital and Encoder Lines
Blonder Tongue Laboratories
(
www.blondertongue.com
) will demonstrate some of its newest solutions at NAB in Las Vegas in April.
The HDE-2H-QAM (2xHDMI/YP
b
P
r
Encoder), shipping in the second quarter of this year, is a 2:1 encoder and multiplexer that accepts and auto-detects up to two inputs in HDMI and YP
b
P
r
(component) formats, digitizes and MPEG-2 encodes each into a HD-1080i/720p stream, and multiplexes the resulting two streams into one QAM output. Any combination of input multiplexing is allowed, for example, 2xHDMI, or (1xHDMI) + (1xYP
b
P
r
). The encoder supports Dolby Digital AC-3 encoding and closed captioning (EIA-608), and is equipped with an EAS interface and an ancillary ASI output port.

The SD/AV10E-QAM (10xSD/AV Encoder), also slated for shipping in Q2, is a 10:1 encoder and multiplexer that accepts and auto-detects up to 10 inputs in SD-SDI and NTSC baseband audio/video formats, digitizes and MPEG-2 encodes each stream, and multiplexes the resulting 10 streams into one QAM output. The encoder supports Dolby Digital AC-3 encoding and closed captioning, and is equipped with an EAS interface and a secondary ASI output port.
The MDDM-860 (Micro Digital Demodulator), which is currently shipping, accepts one input in 8VSB (digital off-air) or QAM 64/256 (digital cable) format, and delivers one output in NTSC composite video and analog L/R audio formats. A number of features such as auto-scan, adjustable picture size, closed captioning (EIA-608), and mono/stereo/SAP audio modes are available as standard. MDDM is designed for a one-to-one replacement of the company's MIDM analog demodulators for seamless migration to digital applications.
The AQC (Agile QAM Converter), which also is currently available, is a modular digital QAM upconverter designed for data-over-cable and digital VOD applications. The unit supports 44 MHz IF input with a fully agile output frequency range of 54-864 MHz. Compact design allows up to six modules in 2RU.
New Associates of Applied Science Degree Offered by Jones/NCTI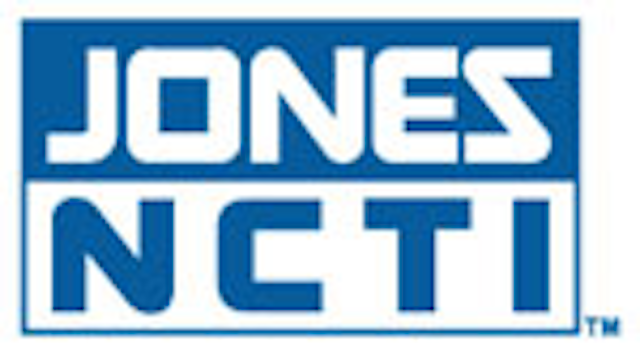 Jones/NCTI
(
www.jonesncti.com
) introduced a new Associate of Applied Science in Broadband Technology and Communication Degree through a partnership with Arapahoe Community College. Students pick a study emphasis -- "Broadband Technology," "Customer Care" or "Telecommunications" -- and complete general education courses, major courses and restricted electives totaling a minimum of 60 credit hours.
The Jones/NCTI College Program is the only distance-learning, accredited higher education program designed specifically for the broadband, cable and telecom industry. It allows you to apply an associate's degree toward a bachelor's and master's through Jones/NCTI's sister school, Jones International University. Students who complete the AAS degree will be accepted as juniors at JIU if they continue studies.
RGB Adds to Broadcast Network Processor Line

RGB Networks
(
www.rgbnetworks.com
) added a new member to its Broadcast Network Processor (BNP) line -- the BNP3xr. It offers new redundancy features and support for international broadcast encryption standards.
The BNP3xr utilizes a new, 2RU chassis design that enables dual hot-swappable, redundant power supplies and fan modules to ensure uninterrupted operation in the unlikely event a failure should occur; and support for DVB conditional access SimulCrypt encryption – which is particularly relevant in international markets.
The product supports grooming, statistical multiplexing, transrating, digital ad and overlay insertion, digital emergency alert system (EAS) notification, operator messaging and program substitution, and can simultaneously process more than 760 MPEG-2 and MPEG-4/H.264 video streams.
Cable Show Technical Program Features Top CTOs, CIOs
Appearances by leading cable industry CTOs and CIOs will highlight a deep technical program at The Cable Show 2010 in Los Angeles, May 11-13.
With a thematic focus on the future of television, the show will offer 12 technology-themed panel discussions, including plenary sessions featuring CTOs and CIOs from top cable operating companies. They'll discuss investment priorities and key initiatives for 2010 and beyond.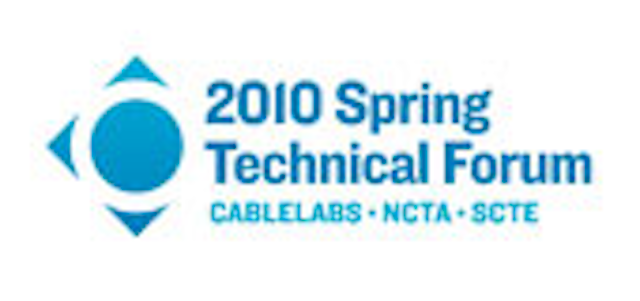 The show also features the
Spring Technical Forum
, combining the best elements of
NCTA's
Technical Papers and
SCTE's
Conference on Emerging Technologies. Produced through a collaboration of NCTA, SCTE and
CableLabs
, the Technical Forum encompasses invited plenary panels plus detailed presentations from authors of peer-reviewed technical papers devoted to emerging technologies and themes. Among the subjects covered: new models for IP service delivery, optimization approaches for digital transmission and technical approaches for 3D video integration.
Also new to the show this year are field engineering panels geared toward local and regional staff. They'll cover best practices for network management, among other subjects. Additionally, the show's CIO:IT program offers perspectives from top industry CIOs and selected vendor companies who will discuss the state of the art in information technology and its industry contributions.
Technology also plays a prominent role among the show's general sessions, which touch on issues related to the show's "future of television" theme. Bringing together top executives from the cable, content, consumer electronics and technology sectors, the sessions will include discussions of the interplay between technology and content creation, and implications of the cable-powered movement toward anytime, anywhere media access.
Registration for The Cable Show is open now at
www.thecableshow.com
And for more details, visit
http://2010.thecableshow.com/international?utm_source=bgr7&utm_medium=text&utm_
Clearfield Intros New WDM Packaging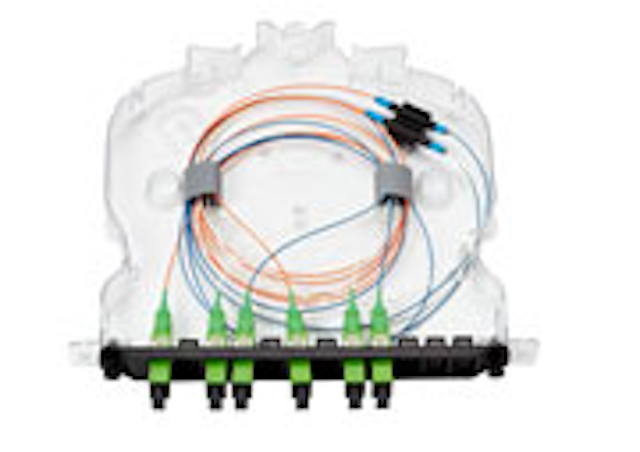 Clearfield, Inc.
(
www.clearfieldconnection.com
) announced that in addition to the industry-standard package of discrete (unpackaged) and LGX style modules, the company will offer four application-specific packaging alternatives. "Clearfield's wavelength division multiplexing (WDM) devices utilize advanced thin-film filter and array wave guide grating (AWG) technologies to address the mux and demux needs of such diverse application environments as node segmentation, cell backhaul deployment and the delivery of business class services," Johnny Hill, COO of Clearfield, says.
The packaging alternatives include:



Clearview xPAK: A compact means by which to land up to seven input/output ports. It can be deployed as a standalone device or as part of the company's "Clearview Landed" program -- integrated into a Clearfield designed enclosure or enclosures from other providers.



Clearview Cassette: Provides up to 36 input/output ports of optical component connectivity. The Clearview Cassette then populates any "Clearview Multiplied" product across the network, including FieldSmart inside plant panels, outside plant cabinets, and access-network products, such as pedestals and wall box enclosures.



Clearview High Density Cassette: Delivers up to eight WDM optical devices in a single Clearview Cassette.



Pizza Box: For deployment in a headend rack or OSP cabinet, it can deploy multiple optical devices in a 19- or 23-inch 1RU format.



New VoIP Team: Sigma Systems, Cedar Point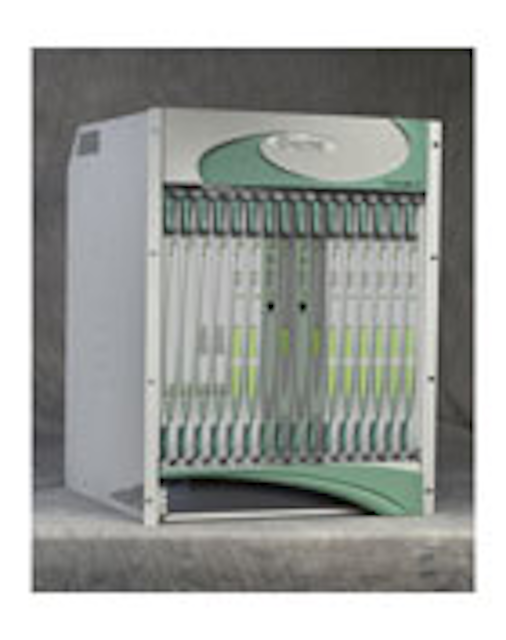 Promising to provide operators an integrated VoIP solution for faster commercial and residential deployments,
Sigma Systems
(
www.sigma-systems.com
) and
Cedar Point Communications
(
www.cedarpointcom.com
) recently entered into a partnership.
"Our next-generation operator customers continue to transform their service offerings with innovative bundles, and delivering advanced residential and commercial VoIP services is a key competitive differentiator," Preston Gilmer, VP of marketing at Sigma Systems, says.
Jeff Walker, VP of marketing at Cedar Point adds that the partnership will allow customers "to roll out reliable services with productivity enhancing features quickly and economically."
Sigma Systems reports that its Service Management Portfolio of fulfillment solutions has demonstrated interoperability with Cedar Point's SAFARI C
3
Multimedia Switching System in a live, residential VoIP service offering with a major cable operator. A truly successful rollout of a commercial services offering will require tight integration. Sigma Systems and Cedar Point will be working together to provide this integration in the form of a complete end-to-end commercial voice solution for that same cable operator.
IneoQuest Expands Microsoft Mediaroom Line and IPTV Support Solutions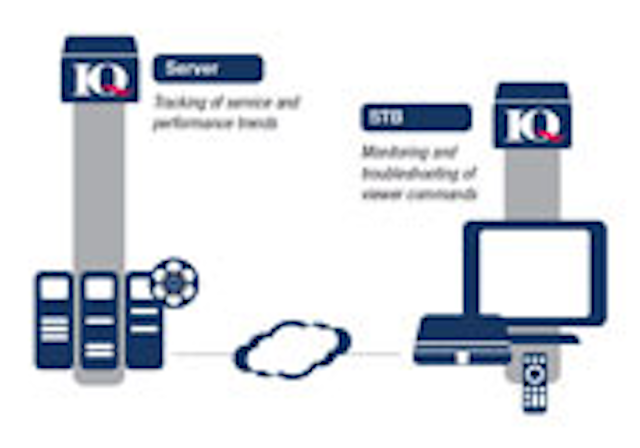 IneoQuest Technologies
(
www.ineoquest.com
) expanded its family of products for monitoring, analyzing, troubleshooting and reporting performance of Microsoft Mediaroom deployments with the addition of IQDialogue Mediaroom Platform Manager. The company also added the IQDialogue IPTV probe to its line of products for monitoring, remote testing and analyzing traditional IPTV infrastructure.
The IQDialogue Mediaroom Platform Manager interfaces directly with the Microsoft Mediaroom Web-Service Framework to evaluate set-top box performance and identify when a fault occurs. From a centralized network management location, IQDialogue Mediaroom Platform Manager performs automated analysis of devices on the network through an intelligent scheduler system. Based upon configurable and user-definable categories, alarm notifications can be issued so problems can be promptly addressed and trending reports provided to facilitate network planning.
The new IQDialogue IPTV probe provides the ability to monitor and troubleshoot VOD servers and subscriber service. The probe enables providers to analyze all network signaling protocols by tapping directly into the video control flows.
Quintech Debuts RF Matrix Router

Quintech Electronics and Communications
(
www.quintechelectronics.com
) introduced its new 16x16 fan in combining RF matrix router, the QFM. The QFM features Quintech's latest Q-Route technology, which is said to provide reliability with signal path redundancy and auto reroute capabilities.
The QFM's operating frequency range covers L-Band 950-2150 MHz and IF 50-200 MHz. It also offers manual and automatic AGC modes with a range of -10dBm to -50 dBm with optional LNB power and individual port control to support all modulation formats. The front panel LEDs allow monitoring of power supply and alarm status information.

•
JDSU
launched "The Download on Bandwidth Demand" segment at
www.jdsu.tv
, which explores on-demand video and other bandwidth drivers and addresses what it takes to create reliable networks for the future. The Web video looks behind the scenes at the role technology plays in delivering broadband applications, such as video and telepresence, reliably. This is the latest installment of the "JDSU from a Different View" campaign. The first segment showcased JDSU's role in providing 3D technology and glasses for the movie
Avatar
.
•
Latens
(
www.latens.com
) recently signed a partnership agreement with
Coship
(
www.coship.com
). The focus is to work together on delivering solutions based on Coship's range of set-top boxes with Latens software conditional access and ECO Middleware.
•
SCTE
(
www.scte.org
) reports that its annual Canadian Summit held in Toronto earlier this month saw significant increases in attendance (more than 17%) and vendors (nearly 75%) over figures for the inaugural summit in 2009. Sponsors of the 2010 confab included
Alpha Technologies, ARRIS, ATX, Aurora Networks, Capella Telecommunications, Cisco Systems Canada, CommScope, Concurrent, ECI, Fujitsu, Hammond Manufacturing, JDSU, Juniper Networks, Maxxian, Power & Tel, Sigma Systems
and
Trilithic
.