Innovation Showcase a Centerpiece at Canadian Summit
SCTE
(
www.scte.org
) will host its first Innovation Showcase March 9 in conjunction with its Canadian Summit in Toronto. The following vendors will participate in the inaugural Showcase:

ARRIS Completes Testing of Digital Ad Splicing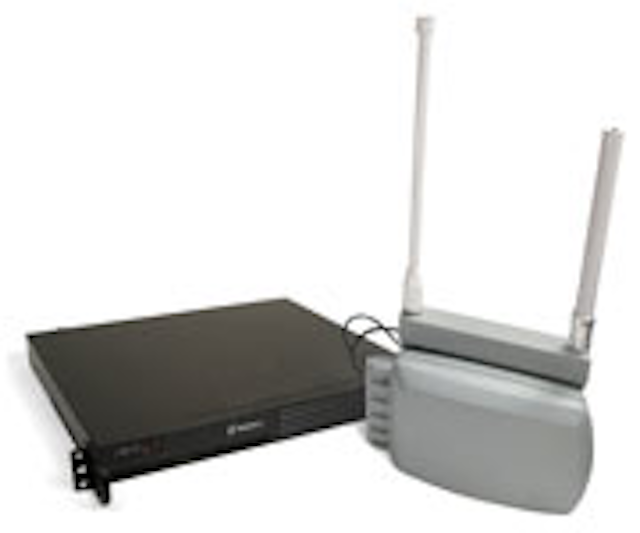 ARRIS
(
www.arrisi.com
) announced that it completed interoperability testing for the EGT VIPr ad splicing solution with its ConvergeMedia SkyVision digital advertising system, as well as with other ad system suppliers. According to ARRIS, these interoperability tests validate that the EGT VIPr ad splicer supports cable operator dynamic ad insertion in full compliance with the SCTE 30 and 35 specifications.
In addition to ad splicing capabilities, the EGT VIPr can rate-shape the video traffic while maintaining the highest video quality through a unique, patent-pending, encoding capability called "Intelligent Recode." This feature provides full program decode and re-encode, closed loop Statistical Multiplexing, SD and HD programming.
Current rate-shapers typically have limitations on the amount of bit rate reduction before causing video degradation. The EGT VIPr is said to not suffer from such high bit-rate video limitations. It reportedly can routinely process high bit-rate video while preserving the best possible video quality for both the program content and the actual ads being spliced.
Clearfield Gets Clear on Fiber Protection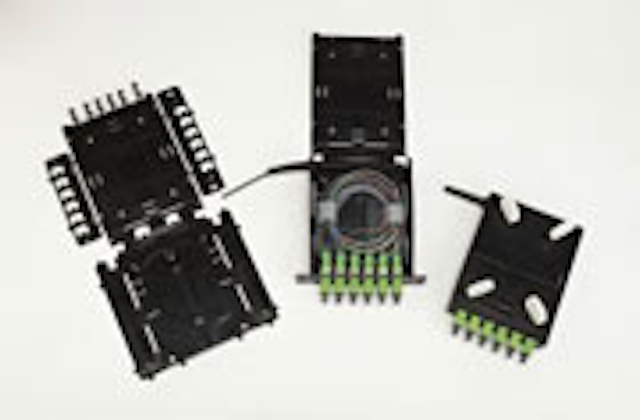 Clearfield
(
www.clearfieldconnection.com
) recently rolled out its Clearview xPAK cassette. xPAK unfolds to a flat, single piece element in which all required components for fiber protection are integrated.
"When landing small port count fiber, we went back to the field and asked broadband service providers what they needed," Johnny Hill, Clearfield's COO says. "They told us they had the highest standards for fiber protection and reliability – but deployment needed to be fast, intuitive, small count and small form factor. And the product needed to be so inexpensive, that techs could conveniently keep small lot counts in their trucks and deploy as service calls were scheduled."
"We get into a lot of buildings that were built more than 100 years ago, and the communications space inside those buildings is a premium," explains Alan Shaw of Time Warner Cable's Business Class team. "As we bring business class services to these tight spaces, Clearfield's xPAK design delivers the functionality we need."

Infinera to Show Off New ATN Metro Platform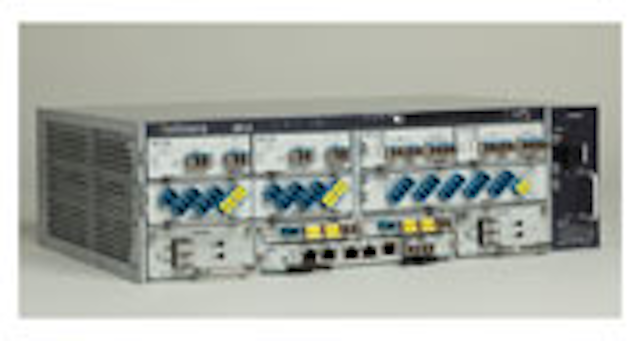 Infinera
(
www.infinera.com
) will showcase its new ATN metro edge platform at the
SCTE
(
www.scte.org
) Canadian Summit in Toronto. The ATN platform is designed to interwork with Infinera's DTN platform to provide point-and-click services across a cable network.
The Infinera DTN is a digital ROADM based on large-scale photonic integration. With the new ATN platform, Infinera says it offers an end-to-end solution providing scalable optical transport from the metro edge through regional networks and across the national backbone. The ATN has been deployed by service providers in the U.S. and Europe, including one of the top five U.S. cable operators. Infinera also reports that the DTN is already widely deployed by MSOs, including all of the top five U.S. cable operators.
The Infinera ATN will be on display at the Canadian confab, along with a 3D interactive virtual screen that will allow visitors to view the Infinera platforms from any angle and "fly" inside the system to explore the components and product architecture.

Antronix Rolls Out MoCA Product Family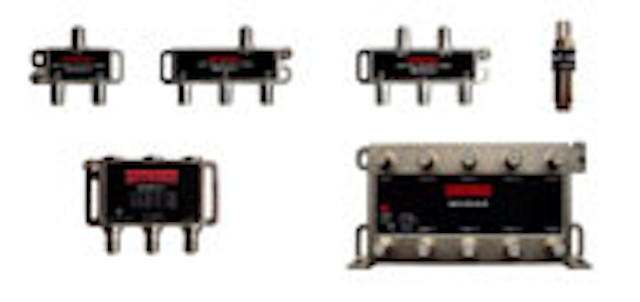 At the
SCTE
(
www.scte.org
) Canadian Summit,
Antronix
(
www.antronix.net
) will showcase a new line of products specifically designed to address applications in the MoCA pass band from 1,125 to 1,525 MHz. All enable the deployment of services over a MoCA compliant backbone, while maintaining performance in the legacy band.
Three MoCA product lines will be on display:



Blocking filters – Installed at the point of entry, these devices are designed to keep MoCA signals within the residence. They offer the dual benefit of minimizing MoCA signals from appearing on the outside plant while preventing interference between homes that employ MoCA technology. Constructed with a solid brass, nickel-plated housing, the unit is suitable for outdoor installations.



Splitters – Included is a full line of splitters, optimized for use in the MoCA band from 1,125 to 1,525 MHz, while continuing to provide excellent performance in the legacy band. All offer 6 kV surge protection and SCTE compliant F ports.



Residential amplifiers – A feature selectable family of amplifiers geared to address end user topologies and applications. Available configurations include internal isolation filters, triplexers for MoCA signal bypassing and forward and return gain selections. An all ports down housing reportedly allows for ease of installation.



In related news, Antronix also announced two new VoIP residential amplifiers: the VRA50, a five-port device featuring a passive VoIP port and four amplified output ports with unity gain in the forward direction and passive return; and the VRA900, a nine-port device featuring a passive VoIP port and eight amplified output ports with unity gain in the forward and return directions.
Both offer a passive VoIP port providing for reliable service, even when power to the amplifier is disrupted, according to the company. These amplifiers employ the Antronix patented CamPort auto seizing F-port, ensuring maximum contact area and reliability for multimedia applications. The all ports down configuration allows for ease of installation in a NID enclosure.
Jones/NCTI Takes Aim at Contact Center Profitability with New Tool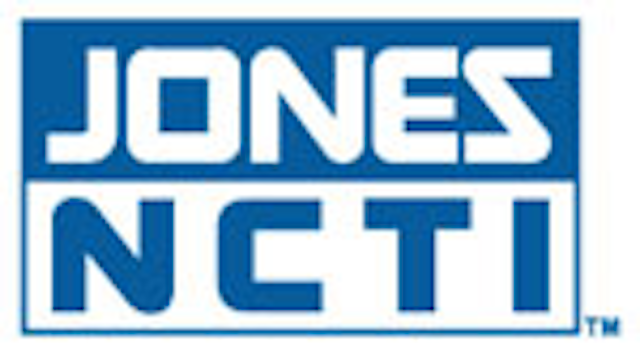 Jones/NCTI (
www.jonesncti.com
) unveiled the LogiCALL Smart Path, a decision tree methodology screen guide that directs contact center agents through a series of questions and answers, enabling them to resolve customer inquiries and issues in a more effective and timely manner.
Accessed through an agent's desktop, Jones NCTI says the LogiCALL Smart Path provides the tools necessary to enable agents to make better real-time decisions in resolving problems, while standardizing and ensuring accurate resolutions across the organization. It eliminates the time and expense of incorrect diagnoses and miscommunications while reducing the length of call times by keeping the call more focused, the company reports.
In addition, Smart Path's administration screen allows company administrators to create and edit text, modify fonts, insert links and manage processes, including billing, sales and troubleshooting flows. It also can integrate with other applications currently used by employees.
Features include:



Session ID: Captures the slides viewed by an agent on each call



History Navigation: Displays each slide viewed during the current session



Information Aids: Presents agents with easy access to documents and other helpful resources



Session Notes: Provides agents the ability to record information about a specific session



BigBand Outlines Centralized IP Video
BigBand Networks
(
www.bigbandnetworks.com
) says it will discuss the cable's evolution to a centralized IP video delivery system where video is video, regardless of its destination and can be delivered seamlessly to multiple platforms at the SCTE (
www.scte.org
) Canadian Summit 2010, March 9-10, 2010, in Toronto.
As part of the company's participation, Jay Chambers, principal engineer for BigBand Networks, will present his paper,
Challenges in Migrating Cable Networks to IPTV
, during the session,
IPTV—Enabling Next-Gen Service Delivery
on March 10. Chambers will discuss the evolution of today's networks into a centralized IP video delivery system and dig into specific technologies that are needed today to help bridge the migration to full IP networks using DOCSIS 3.0. He will also consider a variety of technical considerations including platform selection, bandwidth availability, edge QAM technology, in-home equipment strategy, personalization and implementation.
EBIF-Enabled TV Caller ID Application is Ready for Commercial Launch by Ops Using HITS AxIS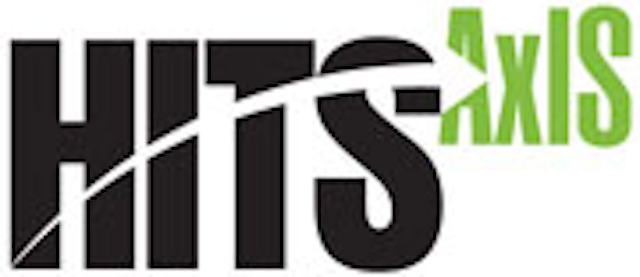 MediaFriends
(
www.mediafriendsinc.com
) and
HITS
announced that an EBIF-enabled MediaFriends' TV Caller ID application is now available for commercial launch by cable systems using the HITS Advanced Interactive Services (AxIS) product suite to offer ITV applications. The HITS AxIS centralized service model supports the development, launch and operation of interactive applications using the enhanced TV (ETV) and Tru2way architectures and provides cable operators, programmers and application developers an efficient and cost-effective entry into the ITV market.
MediaFriends' TV Caller ID is an EBIF-enabled ITV application that delivers personalized caller ID notifications with on-screen call logs to multiple TVs in a home and is fully controlled by the user. MediaFriends enables users to personalize caller ID notifications with nicknames and send them to multiple TVs and PCs in the home. HITS is also working with MediaFriends on field-testing their EBIF-enabled Social TV application – MediaFriends Chat.