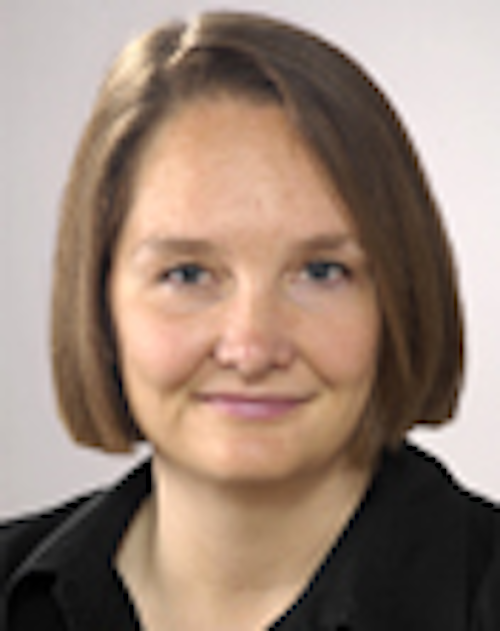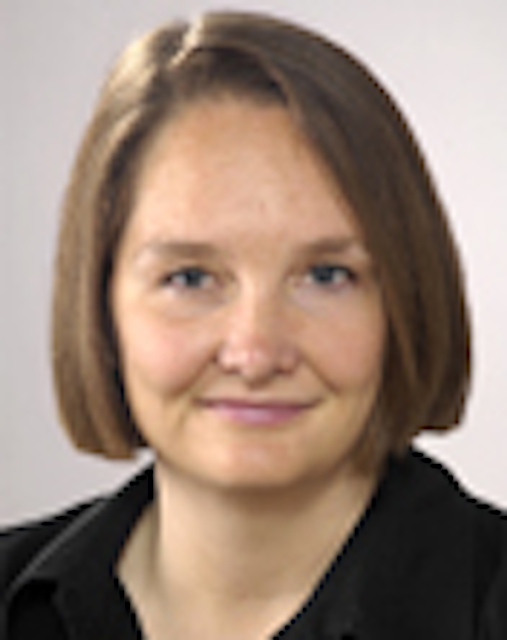 Even in relatively easy economic times, it's incredibly difficult to predict what's coming next when it comes to the future of cable technology. And while it may be more fun to gaze into the crystal ball during a period of plenty, it's often a more fascinating process to do the same thing when budgets are tighter.
BGR
recently asked a variety of vendors that serve the cable industry what they foresee as the major challenges that the engineering community will need to tackle in 2010. The first installment of this article
[CLICK HERE]
offered an overview of the big issues that might keep engineers awake in the wee hours of the night throughout next year. In this second part, we delve into some the tools and techniques MSOs might use to take all those challenges on.



Imagine Communications CTO Ron Gutman suggests that the impending business transition to a multi-platform, multi-device service offering will create a number of new opportunities and challenges for the cable engineer. Foremost on that list are protecting content distribution rights, reducing the permutations of the physical infrastructure while increasing the overall system flexibility and maintaining a uniformly high quality of experience (QoE) across the different viewing platforms for both stored and live content. To successfully support the new distribution paradigm, operations teams will look to reduce the number of physical permutations, while simultaneously providing a flexible platform for a scalable services architecture.




"This can be achieved by hardening the network at Layers 1, 2 and 3 (physical through network) with a common compute and networking platform thereby enabling standards-based innovation for Layers 4 through 7 (transport through application)," Gutman says. "This approach keeps the physical infrastructure under tight control, while providing a framework for the growth and adaptation required by these new services. Maintaining a uniform and high QoE will require a shift in the way cable engineers have typically considered digital quality."

Gutman continues that in the legacy paradigm, bit rate served as a crude but not useless tool for monitoring quality. In the new multi-device, multi-network paradigm, video quality is important, but is augmented with on-line expectation for content accessibility and stream continuity, especially as it pertains to live video events. "Further, screen sizes and display types will have profound implications for bit rate, undermining its relevance as a quality-metric. As we move through 2010, engineers will need to expand their service quality definitions to include a broader understanding of QoE, Gutman concludes.
Taylor Salman, director of marketing solutions at Ciena calls out cable's opportunity in the Ethernet service space. "Selection of an efficient Ethernet service delivery infrastructure requires a balance between capital cost reduction while providing advanced service delivery features. CAPEX cost reduction can be accomplished through a pure Layer 2 platform without the additional costs and complexities of Ethernet over SONET or an additional set of Layer 3 protocols," he says." At first, delivering Ethernet services via a pure Layer 2 platform may seem at odds with having advanced service delivery features, such as those delivered via IP/MPLS: traffic engineering, more granular QoS control, and protection mechanisms.However, Salman continues, connection-oriented Ethernet provides all of these capabilities on a simpler Layer 2 platform while delivering on the cost reduction promise of Ethernet.

"Additionally, cable engineers must reduce operational complexity without reducing OAM capabilities used to maintain appropriate SLAs. Reducing operational complexity can be accomplished through systems with automated service provisioning and device configuration with no-touch upgradeability," Salman explains. "Providing Ethernet services with Layer 2 switches using a common operating system that implements the appropriate OAM standards integrated with an automated management platform can solve this balancing act."


Phil Cardy, product marketing director for Latens, suggests that cable engineers must prove themselves more IP-savvy than ever before. "The differences between IP and cable can be significant, so educating and keeping engineers up to date on IP technology and networking are key to success in 2010 and beyond. It's in this area that technology partners will play a pivotal role, helping cable operators develop and deliver solutions to meet their unique market needs while addressing everything from software security on simple DTA technology right through to full IPTV service delivery platforms enabling TV everywhere," he says.
When we asked Steve Craddock, CTO of PCT International, what he foresees the technical community tackling in 2010, he was quick to pull out the digital card. "The main challenge the technology guys face is getting through the transition to all-digital. Once they get all of the channels on there, that's going to put the industry in a place where they can have the greatest competitive advantage over the satellite guys and Verizon, and down the road it will help them to compete on the OPEX side," he says.
Ramin Farassat, RGB VP of product marketing, believes that the best practices for this coming year for the engineering community will involve moving beyond "the safe and easy choices." Instead, the technical community will need to focus on selecting equipment with strategic and long-term value. "In particular, engineers should favor products that can scale, are programmable and will continue to grow as their needs evolve. Operators should avoid shortcuts and continue future development and research for new technologies, even with fewer resources to work with," Farassat concludes.
In the next year, content monitoring is gong to continue to weigh heavy on the mind of many cable engineers, according to Eric Conley, CEO of Mixed Signals. "Like most things in cable, comprehensive content monitoring is most effective if it starts in the headend," he says. "Monitoring programs at the 'source' where they're pulled off satellite dishes and ingested is key, as is monitoring programs as they're statmuxed, transrated and otherwise processed prior to distribution from the headend."Conley believes that once engineers get a handle on source and headend monitoring issues, they have resolved the video and audio impairments that affect the most viewers. "From there, MSOs must roll out monitoring to hubs that tie into the same NOC tools they use for headend monitoring," he says.
The 2010 take of Floyd Wagoner, director, global product marketing and marketing communications, Home & Networks Mobility, Access Networks Solutions, Motorola is as follows: "Cable operators are very efficient and knowledgeable with respect to their outside plant's performance characteristics and capabilities. Where optimization of the downstream environment has strengthened best practices in DOCSIS 3.0 and channel bonding deployment, the opportunity in 2010 will be to do the same for the upstream."Characterizing the outside plant to better understand influences that contribute to unmanageable ingress and impulse noise will help operators establish best practices with regards to S-CDMA deployment. By understanding which areas of the RF upstream spectrum are being adversely impacted by ingress and impulse noise, cable operators will be better positioned to activate S-CDMA and achieve optimum upstream throughput in even the worst-of-the-worst of noise induced environments that negatively impact any cable operator's ability to leverage its existing outside plant investment."
One of the foremost challenges over the next year for cable operators will be enabling personalized, interactive programming options to their customers, John Callahan, CTO of ActiveVideo Networks, believes. Operators will continuously begin to move services to "the cloud" and to integrate existing VOD, navigation, CDN, advertising, and Web services platforms to take advantage of existing CAPEX investment in CPE. "The reclamation of analog bandwidth is allowing more use of digital multicast and unicast approaches to speed new services to market," Callahan says.
John Dahlquist, VP of marketing for Aurora Networks, is adamant when it comes to the topic of extending the cable workforces' education, and says that operators must continue to commit to personnel training in 2010. He points to SCTE professional development programs, which he says are providing significant resources for the preparation and education of engineering teams and technology professionals looking for the latest information on industry advances.As for new rollouts, Dahlquist says that in 2010, ops will look to the tried-and-true and standards-based arena, particularly as they face the challenge of growing their commercial services business. "For example, with cellular tower backhaul, implementing solutions that have been MEF-certified can provide the needed confidence in the interoperability and deployment of their Carrier Ethernet networks," he says.

Laura Hamilton is editor-in-chief at BGR. Email her at laura.hamilton@comcast.net.