By Laura Hamilton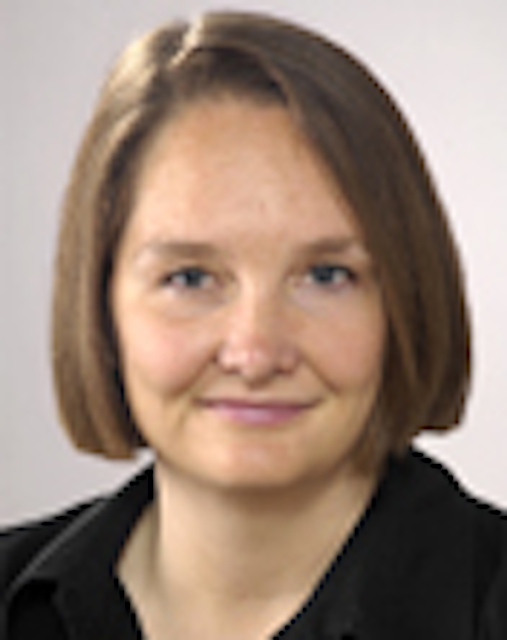 This current frigid economic winter of discontent doesn't exactly provide a perfect reason for cable engineers to dream of immediate advanced service rollouts and big steps forward in technological gear. Rather, it seems that MSOs will probably see fewer voice, video and high-speed data subscriptions in 2009 in the midst of a deteriorating U.S. economy. Be that as it may, extensive technical stagnation isn't likely given that cable engineers still have to deal with the realities of serious competition, the DTV transition and advanced architectures that have already started to roll.
BGR
recently asked a variety of vendors that serve the cable industry what 2009 might hold. And what we're hearing is a lot about opportunities in terms of how the latest technologies will reduce operational expenses while giving cable ops a leg up on the likes of the telcos and satellite TV providers.
The DTV Opportunity
Take the February 2009 DTV deadline, which is a built-in revenue potential for all kinds of digital TV service providers, nasty recession or not. It's also an engineering challenge that's going to have more than one engineer staying awake well past the official deadline.
Old-schoolers who have long held fast to their over-the-air signals now need to either get digital TV sets, converter boxes or a subscription to the likes of cable or satellite TV. Once cable gets through some of those doors, history has proven that those subs are likely to take advanced services later. And, as Andy Tate, director of product management at
ScheduALL
understates: "This will obviously put a higher demand on the existing DTV infrastructure. Cable engineers will need to continue to provide high-quality service through the transition period that could last well into 2009."
Exactly how the cable industry will be affected by the current economic landscape is incredibly hard to predict, which Bahaa Moukadam,
Sunrise Telecom's
VP of marketing, is quick to point out. But he does add, "What drives the cable industry is the take-up rate of new and bundled services including VoIP and VOD. If consumers spend more time at home to decrease their spending outside, they could actually consume more entertainment that could boost the cable industry."
QoS and QoE
Many of the vendors we spoke to kept coming back to the fact that cable's technical community must spotlight the customer experience in order to keep subs from straying. "This is always the case, but in tough economic times, the subscriber naturally demands the best experience for his dollar," Steve Windle, product manager, broadband instruments, at
Trilithic
, says. "High performance, automated field test equipment detects potential problems that would otherwise put a dent in the customer's experience."
Mixed Signals
CEO Eric Conley believes that delivering high-quality TV streams and improving uptime, in spite of increasingly complex architectures such as SDV, is imperative to the industry's health. "There is a tremendous need to ensure an optimal QoE for subscribers given that they have lots of choices thanks to aggressive competition from satellite providers and telecoms," he says. Given that atmosphere, cable ops are seeking solutions that dramatically decrease operational expenses while allowing them to - at the least - maintain current revenue.
"Vendors that are offering operators products that will successfully get the job done while making a significant decrease in the operational expenses (truck rolls, engineering time) will be the most resilient in this fragile economy," adds Conley. "Sophisticated and comprehensive monitoring solutions allow operators to determine where the audio/visual faults are occurring, enabling operators to quickly focus their repair efforts, rather than going on wild goose chases throughout the network and even the subscriber's home. Sending a technician to a subscriber's home costs money, so it's important to be sure that the truck roll is necessary and that the problem is not occurring somewhere else, like at the headend."
Testing's Vital Role
Key challenges for the cable engineering community will revolve around the ability to effectively test both the infrastructure and the services in a simple, effective way. "The need to increase productivity by shortening test time, getting it installed and tested right the first time and creating test completion reports will increase. The transition from DOCSIS 2.0 to DOCSIS 3.0 will create additional challenges in learning the new nuances of DOCSIS 3.0 and getting the right tools in place to facilitate the effective migration," Sunrise's Moukadam states.
New challenges will present themselves with DOCSIS 3.0 deployments, bandwidth management and the potential for deeper movement into wireless service provision, Trilithic's Windle predicts. But he points out a potential "gotcha" in that ops could potentially concentrate on pending technological changes without considering the operational efficiencies available now. For example, plant maintenance crews may benefit by updating their sweep/test analyzers to newer technologies given that many are using analyzers that were developed more than a decade ago.
HD's Massive Appeal
Given the number of consumers with HDTVs, another huge potential for cable lies in high-def, and cable engineers need to ensure their product is of the best quality without breaking the bank. "Facing pressure from the satellite players, the cable industry has to deliver ever more HD, which is an issue with bandwidth-constrained networks," Ramin Farassat, VP of product marketing at
RGB Networks
, says. "Upgrading networks to deliver more bandwidth is just not in the cards given the substantial costs and time required. Fortunately, advanced statistical multiplexing is a proven and increasing popular way to deliver more HD with less bandwidth. Operators have learned to effectively apply it to considerably reduce the bandwidth requirements of HD programs without impacting the all important picture quality."
Gal Garniek, AVP of marketing, North America, at
Scopus Video Networks
feels that as cable engineers add more HD channels, they face three main challenges: minimizing costs, maximizing quality and preserving bandwidth. "Many operators are minimizing cost and maximizing quality through digital turnaround (DTA) rather than performing decode/re-encode. To preserve bandwidth, the prominent options include 3-in-1 HD transport or a switched solution. The 3-in-1 option involves significant cost and loss of quality, as well as operational complexity. Switched solutions are even more complex," Garniek says.
"HD splicing is a must; yet splicing three HD channels in a transport is not the same as doing it for 12 or 15 SD channels. Re-encoding and ad insertion of HD is further complicated by balancing incoming ad rates and network services rate reduction, while performing concurrent, frame accurate insertion."
Garniek adds that this year, engineers will see more H.264 HD sources that will have to be transcoded and downcoverted to HD. "The challenges here come from the new types of receivers, leading to potential quality issues and operational difficulties. Hybrid MPEG-2 and H.264 formats will be more common in the plant, especially for top MSOs wanting to preserve bandwidth for some of their HD channels and VOD services," he says. "The entire chain will have to be made aware of the two formats, from headend multiplexers to set-top boxes."
Part 2 of this article will run in the Feb. 5 issue.Laura Hamilton is editor-in-chief at "BGR." Email her at laura.hamilton@comcast.net.