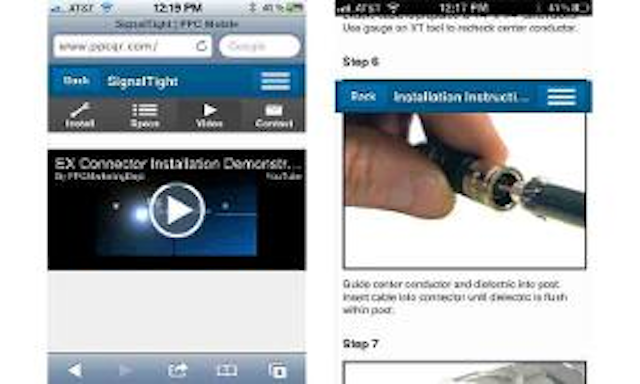 PPC
announced a new mobile app to provide its customers with 24/7 access to step-by-step installation instructions and videos, as well as detailed product specifications.
Users can find what they need from any smartphone or tablet device while in the field. The app can be accessed via PPC's website,
www.ppc-online.com
, or by scanning the QR Code printed on the packaging of many of PPC's products.