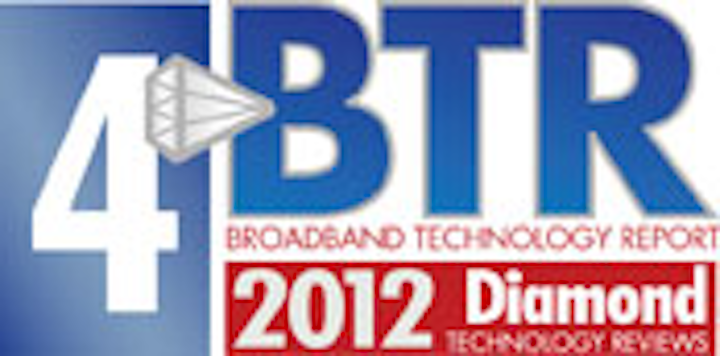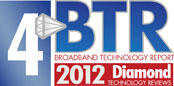 Diamonds judges were pleased with the SBG6782 Advanced Wi-Fi Gateway's MoCA capabilities, 3X3 MIMO antenna, maximum FCC legal output power capability and dual-band concurrent radios. With these and other features, the product can distribute digital multimedia content throughout a home, whether by coaxial cable or a wireless network.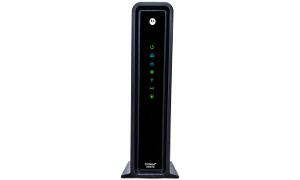 Specifically, the dual 2.4 and 5 GHz radios support multiple end user devices and operator segregation of video distribution. A strategic hub is created in the home. The solution handles channel bonding of up to eight downstream and four upstream channels capable of data rates over 300 Mpbs in DOCSIS and 400 Mbps in EuroDOCSIS. There is an integrated 802.1n WiFi access point as well as MoCA 1.1 for distribution of multimedia services to other MoCA enabled devices.
www.motorola.com/mobility
See them at Cable-Tec EXPO, Booth 2812
Return to the BTR Diamond Technology Reviews Elite.