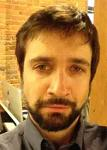 Santangelo
This Technology
announced an expansion of its executive team and the opening of its Denver office. Joining This Technology are: John Mick, vice president of engineering; Bryan Santangelo, vice president of software architecture; and Sean Rooney, vice president of sales. This Technology has established the Denver facility in addition to its office in New York City.
Mick leads This Technology's engineering, design and development, testing, and quality assurance. Before joining This Technology, he was a software architect and lead developer for the
Cisco
Personalization and Advertising Transaction Hub product development team.
Santangelo supports software architecture and development for all This Technology products. Previously, Santangelo was a principal architect for
Time Warner Cable
's Advanced Technology Group.