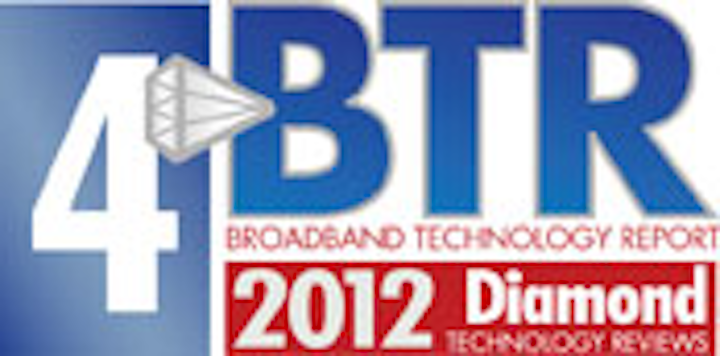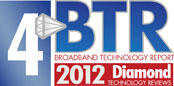 Business and entertainment services utilizing packet-based infrastructures require the same carrier-grade features, service level agreements (SLAs) and quality of service they receive in metro and core networks.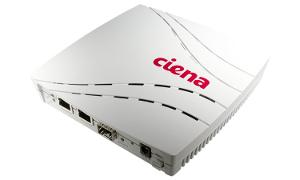 Based on
Ciena
's True Carrier Ethernet technology, the 3902 Service Delivery Switch is a single port Ethernet business demarcation device designed for the small and medium business (SMB) market.
With it, Ciena also aims for accelerated service activation, reduced troubleshooting costs and higher levels of overall reliability. In addition to intelligent Ethernet demarcation, the QAM feature set supports applications such as inter-carrier demarcation, media conversion and aggregation platform extension capabilities.
Specifically, the 3902 has a single port 10/100/1000baseTX User-to-Network Interface, and a Gigabit Ethernet Network-to-Network Interface as well as pluggable interface options to accommodate native Ethernet, Ethernet over TDM, and emerging EPON applications. Diamonds judges liked the size of the switch as well as its ability to connect to point-to-point optical or copper networks as well as to EPON networks. EPON, one judge said, is "the most promising of all commercial data service architectures and is likely to become the architecture of choice for service to all but the very largest business data customers."
The 3902, judges continued, provides the visibility at the demarcation point necessary to increase service provider and customer confidence. Since the architecture is based on the Service-Aware Operating System used in Ciena's other switches and is managed by the same OneControl Management System, the judges also noted the 3902 is "ideal" for operators using the company's other products.
www.ciena.com
See them at Cable-Tec EXPO, Booth 1243
Return to the BTR Diamond Technology Reviews Elite.