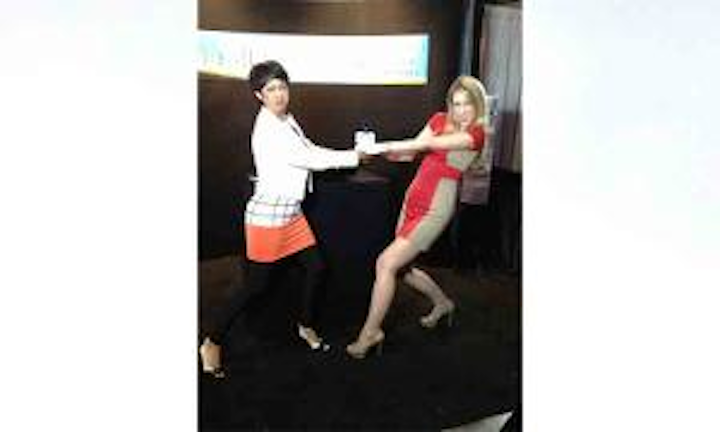 Expo isn't all work, and even the BTR crew has been known to have a little fun once in a while. Click on the pix for larger images.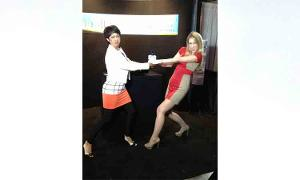 BTR Hosts Sonya Gavankar (L) and Guerin Austin (R) tussle over who gets to do the next interview.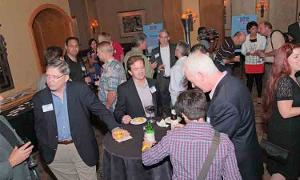 Good times at the BTR Diamonds Reception at Dux in the Peabody Hotel.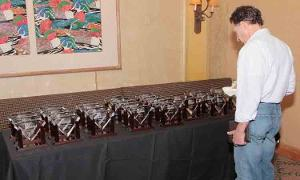 Pretty Diamonds all in a row.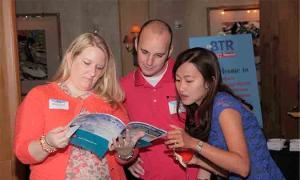 Looks like the Trilithic crew has found some interesting reading material. We kinda strive for that.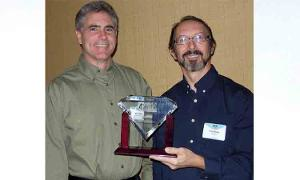 Ken Couch (L) and Russ Briley of ComSonics with their Diamond.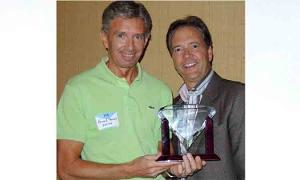 Arnaud Perrier (L) and BTR Publisher Rob Stuehrk with Envivio's Diamond.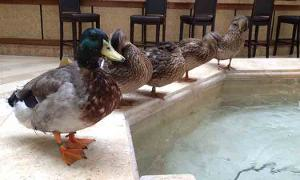 Yes, they really do have ducks at the Peabody.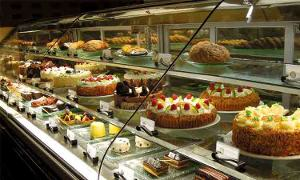 The Peabody also has remarkable baked goodies in its B Line Diner.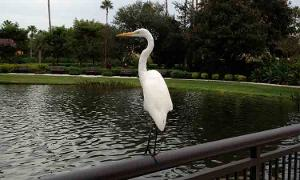 One of the Orlando locals, none too impressed by tech for some reason.