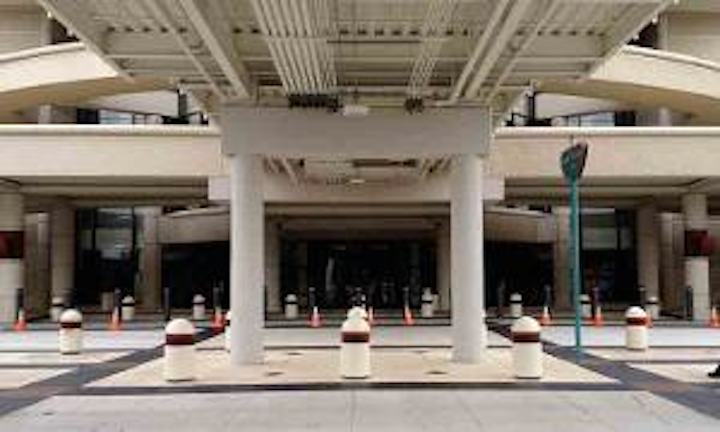 Cable-Tec Expo abounded in interesting sights. Here follow a few of them. Click on the pix for larger images.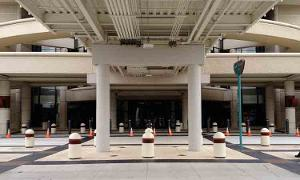 This must be the place.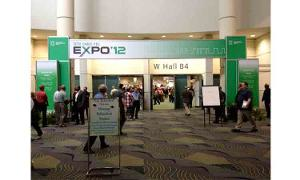 Cover me - I'm goin' in.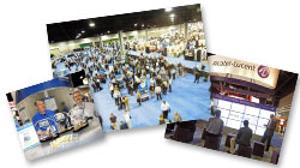 Editor's-eye view of the show floor.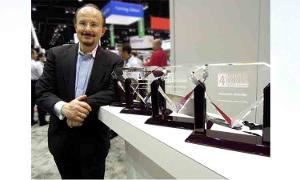 John Holobinko at the Motorola Mobility booth with the company's Diamonds.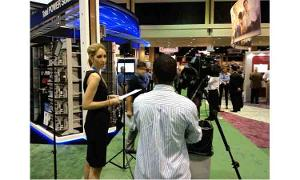 Guerin and Ben prep for a shoot. Where's that darn Tim?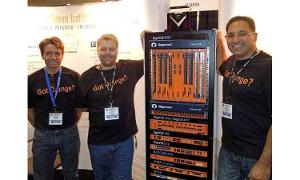 The Gigamon crew (L-R): Martin Langer, Andy Huckridge, Perry Romano.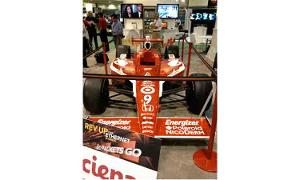 Ooooo, I need one of these.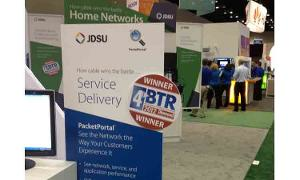 Seen at JDSU's booth.