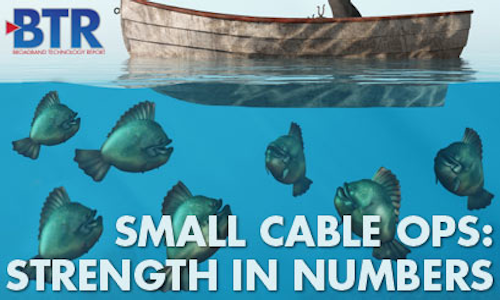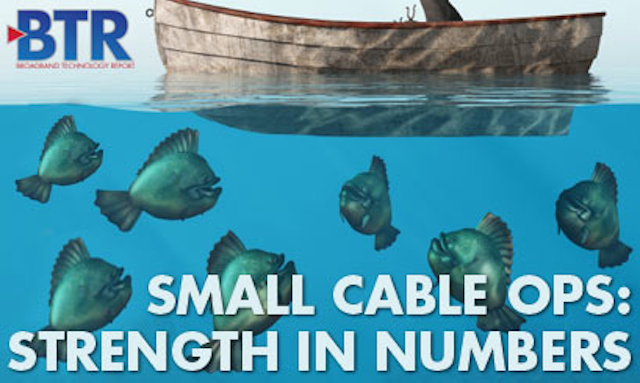 Not every fish in the pond can be big. Not every cable operator can be a
Comcast
, or even a
Suddenlink
. For every huge tier 1 or tier 2 multiple system operator (MSO) out there, there are dozens of small cable operators, some of them literally single-system, "mom and pop" operations.
On the face of it, the small cable operators' lot in life looks hard. Their resources -- finances, personnel, equipment, subscriber base, all of it -- are limited and their challenges enormous. Not only do they compete against incumbent telcos and satellite ops within their service areas, but in a very real sense, they also compete against the expectations created by their larger cable brethren.
For a small cable op, trying to go it alone can be fatal, so the smart move is to find safety in numbers. Two of the better known and most influential small-op groups are the
American Cable Association
and the
National Cable Television Cooperative
, better known as the ACA and NCTC respectively.
The Pittsburgh-based ACA, which has nearly 900 member companies, focuses on policy and competitive issues, and just wrapped up its annual summit in Washington, DC, last week. Though the ACA advocates for small cable operators, its summit pulled in some big-name speakers, including
FCC
Chairman Julius Genachowski and U.S. Sen. Mark Pryor (D-AR). This year's summit drew 330 registered attendees from 50-some ACA member companies, who made 148 office visits with policymakers.
The NCTC, which counts nearly 1,000 member companies, operates similarly to a farmers' co-op. Members' combined numbers allow for bulk pricing on both programming and hardware, and the NCTC itself provides marketing and training help.
For small, independent cable operators, both the ACA and NCTC are well worth looking into. If you can't be a big fish, joining a school of piranhas is the next best thing.
Ron Hendrickson is BTR's managing editor. Reach him at ron@broadbandtechreport.com.