Engineering Building Blocks for an SMB Strategy
Clearly, small businesses offer tremendous opportunities for cable operators, especially as they demand more sophisticated applications and higher speed broadband makes them more accessible. And there is no doubt that Cox Business, for one, is going after this s...
Feb 16th, 2011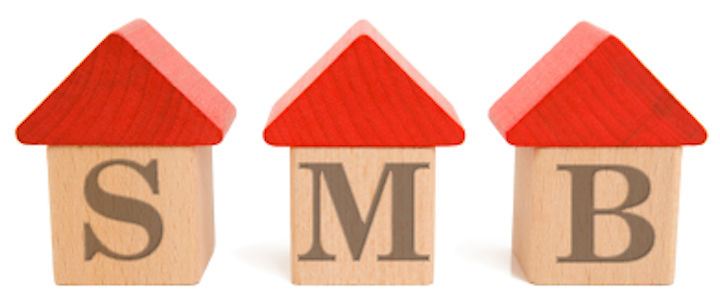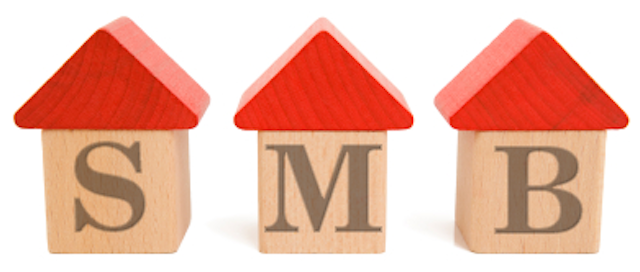 Clearly, small businesses offer tremendous opportunities for cable operators, especially as they demand more sophisticated applications and higher speed broadband makes them more accessible. And there is no doubt that
Cox Business
, for one, is going after this sector. The company last week introduced an IP PBX managed service based on
Cisco's
Unified Communications 500 series. At the same time, Cox reported it achieved Cisco's Managed Services Channel Partner Express Certification.
The Cox Managed IP PBX+ offering has rolled out in Oklahoma City and Las Vegas. Michael Windeler, director of sales channel and programs for Cox Business, says that the service will be launched over time in other Cox markets. Customers are supported by a main network operations centers in Tampa and a backup in New Jersey.
Cox Managed IP PBX+, according to the company, offers 24/7 remote monitoring and the ability to share features between as many as five networked locations. It includes four-digit dialing without long distance charges and tools for remote workers. Windeler explains that the certification wasn't a prerequisite for the managed service offering, but that it made sense since Cox wants to give customers the confidence that they would be able to support the offering.
Cox Goes After Smaller Companies
The moves suggest that Cox is continuing to aggressively market to the lower end of the small- and medium-size business (SMB) sector. The Cisco UC 500, which is the core of the Cisco Small Business Communications System upon which the Cox offering is built, is optimized for 8 to 104 users. The cost structure established by Cisco and Cox also is small business-friendly. The upfront cost, Windeler says, is about $2,500, about half of which is recoverable from a Cisco rebate program if a PBX is being replaced. The remainder of upfront costs can be paid using zero percent financing offered by Cisco. There is an ongoing maintenance fee, Windeler adds.
The smaller companies in the broadly defined SMB sector aren't Cox's only targets. Garrett Smith, CMO for
VoIP Supply
, says the company also is also going after the bigger players.
"The big thing here is that most cable companies have been going the hosted PBX or pure 'SIP trunk' route," Smith writes in response to emailed questions. "Cox's approach is blended and recognizes that while the 'small' in SMB are OK with not having a physical 'box,' most larger SMBs still like the idea of having a premise-based PBX. When you add in the fact that it is premise, but also fully managed, you've got the best of both worlds."
Cox is one of the acknowledged leaders in the SMB sector among cable operators. Larry Hettick, research director for consumer services for
Current Analysis
, says that this isn't the first time that the operator partnered to go after SMBs.
"Cox had a similar arrangement with Nortel to offer bundled equipment with services," he not
es. "In that case, it was Nortel selling Cox services with their equipment. That ended about a year ago when Nortel went away. Cox is taking the initiative on its own to offered managed services with bundled equipment, and I think that's a big deal."
Equipment and Services Bundles are Key
Hettick reports that Cox and Cablevision are the leading MSOs in offering managed VoIP services. Other operators, he suggests, are tweaking their consumer VoIP services to reach upward to smaller SMBs.
That may not be a good long-term strategy. "I think it is critical to be able to offer equipment bundled with services, particularly for VoIP," he says. "Whether the operators do it themselves or with a partner acting as a VAR is really a business process question. Business owners have to have the option of using either a premise-based or hosted IP PBX."
The industry still needs to get potential customers to take the business services they are offering more seriously. Getting the Cisco certification may be part of that. Cox isn't all the way there -- Cisco has two levels of managed services certification above its new certification -- though the operator claims to be the first cable company to achieve the Managed Services Channel Partner Express level.
Much of the work operators must do in the managed and hosted services sector is non-technical. "The biggest challenge is customer education and proper messaging," writes Smith, whose company just launched VoIP Fulfillment, a suite of services for VoIP providers.
"For years cable companies were merely looked at as providers of TV and Internet service to homes. Now that they have moved into the business space and want to layer other services on top of their pipe, they will need to educate their current customer base as to how they've changed, what they now offer and why using them for a service that has traditionally been purchased elsewhere is a good idea."
Carl Weinschenk is a reporter at BTR. Reach him at
carl@broadbandtechreport.com
.