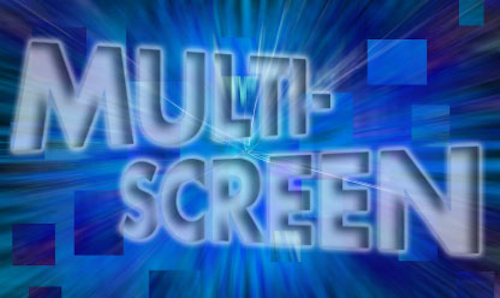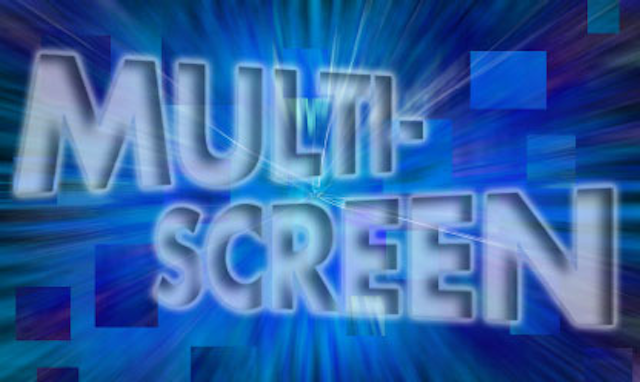 The clearest takeaway from
SeaChange International's
summit in New York City on April 27 was that the questions surrounding three-screen video and how it will transform the current video entertainment landscape easily outnumber the answers -- and will continue to do so for the foreseeable future.
The threat -- and excitement -- of drastic and unpredictable change hovered over every panel of the event, which was titled "Monetizing Multi-Screen Video." Indeed, the ebb and flow of discussion should be seen more as a roadmap of what must be on the table than even preliminary answers to specific questions. "The opportunity is not as apparent as getting it out to this screen or that screen," said Mark Hess, senior vice president of advanced business and technology development for
Comcast
. "It's optimizing it."
The issues are interesting and varied: Do consumers really want total a la carte access to programming? Are there viable business models for a la carte? What happens to the concept of the user interface in an era of truly limitless programming choices? How should the industry deal with significantly different data privacy standards of the closed service providers and the far more open online world? How does advertising need to be re-imagined in a multi-screen environment? Is multi-screen primarily a revenue-generator or a churn reducer? How should social media be harnessed? Will cable and telco operators retain their dual role as content aggregators and networks, or will they eventually be reduced to "pipe" providers?
Adjusting to New Realities
These all are basic questions, and each drove home the point that executives still are stumbling in the dark. They clearly know it. For instance, an issue that came up throughout the day was whether over-the-top/broadband-delivered services will lead significant numbers of consumers to create their own a la carte collection of OTT channels and, if so, what this means for the industry.
The answer is that such a universe of users probably will be limited. Consumers, studies indicate, like the convenience of multichannel options, even if they grouse about paying for channels they don't watch. In any case, the costs of a self-created lineup would be high. The reality is, however, that at this point nobody really knows for certain how this will play out in the marketplace. "People will not buy a la carte because ... it is a bad customer experience," noted Dan Marks, a former executive board member of German media company
ProSieben Sat.1
and the former CEO of 
BT Vision
.
Another important topic with which the industry is just beginning to grapple is how to integrate social media into the mix. Precisely how people use social media in conjunction with traditional viewing is not yet clear. This varies radically, of course, across generations and the type of social media.
Going forward, the true role of social media in the video entertainment environment will be better understood. A key early question is whether social media will primarily be a delivery tool -- actually carrying programming -- or a "companion" service providing, for instance, statistics, alternate camera angles and replays for a sporting event. To what degree will it create real-time communities around various pieces of programming? To what extent will the existence of social media actually change the nature of the programming itself? The back-and-forth during the summit made it clear that these questions aren't close to being answered.
The question of how viewers use social media to some extent can't be separated from the role of advertising. It is assumed that the creative aspect will change because of social media. Practical issues just are being articulated. These include creation of tools and metrics to measure online and social media-based advertising and the vast infrastructure necessary to authorize, verify, bill and otherwise manage campaigns that are mounted in a hybrid online/service provider-controlled video world.
There is no unanimity among advertisers on how to move forward on these big questions, commented Mark DePietro, vice president of strategy and business development for
Motorola's
converged business group. "The buying community doesn't know how this will work," he said. "There is no clear business model [and] there are many, many open questions."
At the end of the day, the great uncertainties and changes brought on by the emergence of OTT/broadband-based video likely will not drastically change the amount of money people spend on entertainment video. What it almost certainly will do is change how the pie is sliced and blur the lines between telecommunications and entertainment video spending.
The fact that these changes are occurring in a world of static or receding consumer spending was made clear during a luncheon discussion led by Yvette Kanouff, president of SeaChange International. She asked Colin Dixon, the senior partner at the
Diffusion Group
, and Craig Moffett, the vice president and senior analyst at
Bernstein Research
, if the video industry is on the cusp of large-scale cord cutting. "If you strip away the rhetoric, people are complaining and saying that they wish it wasn't so expensive," Moffet said. "They are saying, 'I wish it was cheaper.'"
Carl Weinschenk is a reporter at Broadband Technology Report. Contact him at carl@broadbandtechreport.com.