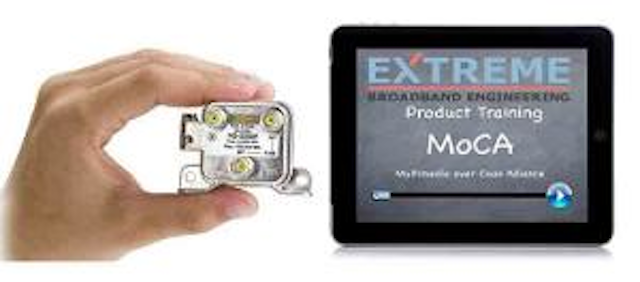 Extreme Broadband Engineering
, a provider of MoCA amplifiers, splitters and filters, is offering training sessions aimed at understanding how and where to implement MoCA in cable networks.
SCTE
chapters interested in requesting a training session on MoCA may complete an inquiry form to contact an Extreme training specialist at
http://extreme-broadband.com/cable-moca-products.php
. Extreme also makes available an online Video Tutorial on MoCA, which users can access at no cost at the same link
or with mobile apps for Android and BlackBerry or iPhone/iPod Touch and iPad mobile devices.