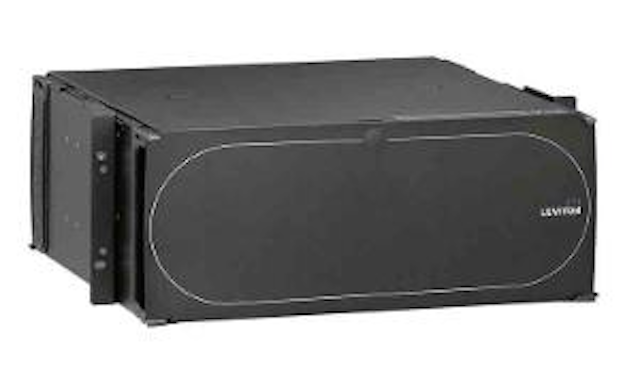 Leviton
announced the release of its Opt-X 1000i and 500i rack-mount fiber enclosures. The enclosures are designed to create an inter-connect or cross-connect between backbone cable and active equipment while using minimum rack space in a frame or cabinet setting.
The Opt-X 1000i Rack-Mount Enclosure was designed for medium-size applications and replaces the Opt-X 1000 and RDP enclosures. It features 1, 2, 3, and 4RU sizes; sliding tray (in 1RU and 2RU) with front and rear stop glides forward and backward; removable sliding tray; 15-inch depth; stackable and adjustable fiber rings; pivoting front saddles; removable front and rear covers; removable rubber grommet; and is customizable.
The Opt-X 500i Rack-Mount Enclosure replaces the Opt-X 500 and 250 and is intended for small enterprise networks. It features 1, 2, and 3RU sizes; flush-mount adapter bulkhead; stackable fiber rings; one-piece removable cover; and an add-on patch cord cable management tray (sold separately).