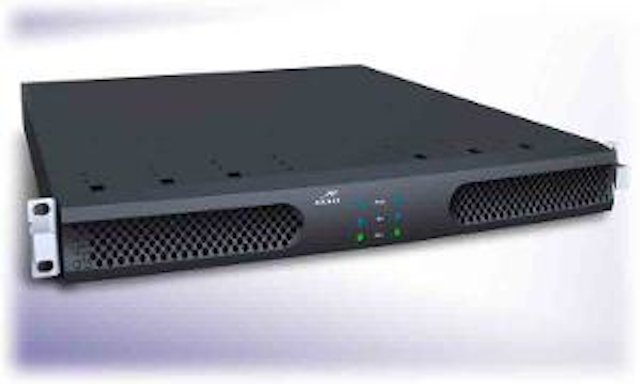 ARRIS
introduced the 4000 series of its VIPr video transcoding platform. The upgraded platform is designed to enable MPEG-4 adaptive streaming, video fragmentation and packaging of live content for multiple screen applications for both ATSC and DVB, as well as MPEG-4 transcoding. It's designed to let enables operators deliver live content in multiple encoding formats in both SD and HD.
Core to the new solution set is the company's VIPr 4800, a second-generation video transcoder designed for generating live multi-screen video output through adaptive bit rate streaming. It ingests video streams in both MPEG-2 and MPEG-4 (AVC H.264), then provides MPEG-4 video outputs at multiple resolutions, multiple bit rates and for multiple device types, including tablets, smartphones, PCs and TV sets.
In other ARRIS news, the company announced that it is in early deployments of its Release 7.4 eXtended Downstream Cable Access Module (XD CAM) field upgrade, designed to double the downstream density of the company's DOCSIS 3.0 C4 CMTS from 16D to 32D without the need for any wiring or hardware changes. The keyed feature field upgrade is available for purchase to the entire installed base of C4 DOCSIS 3.0 CMTSs worldwide.
ARRIS is also planning to demonstrate its lines of broadband, IP video, access and transport and wireless solutions at the KCTA Show in Daegu, Korea, from May 12-14.