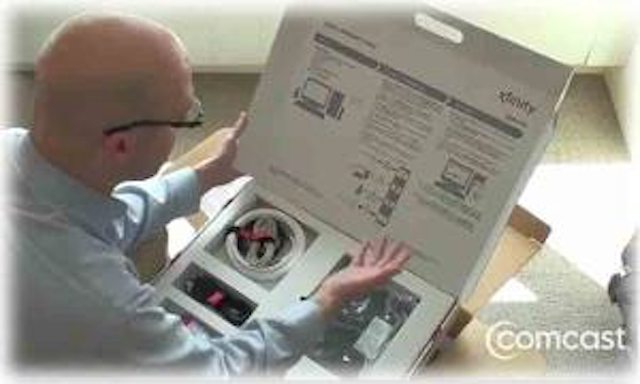 Comcast
introduced the Xfinity Triple Play Self-Install Kit for Xfinity TV, voice and Internet services. The MSO has also redesigned self-install kits for one and two products to make them easier for customers to use.
The Xfinity Triple Play Self-Install Kit includes a digital set-top box/digital transport adapter, remote control, and a high-speed Internet and digital voice modem. Each component is packaged with step-by-step instructions printed on the inside of the box lids with clearly labeled, color-coded pieces of equipment and cables arranged in an "a place for everything" accessory tray. Once all of the equipment is in place, customers can follow the instructions for activating services online.
Comcast engaged
frog design
to help revamp the self-installation kits.