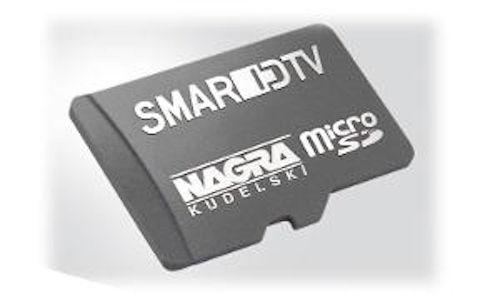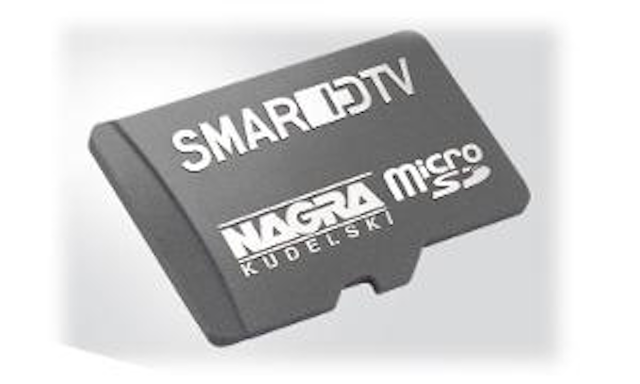 Nagra
, in collaboration with its sister company
SmarDTV
, announced that the SmarDTV microSD removable security card embedding the latest Nagra security system is now compliant with the newly introduced
Consumer Electronics Association
CEA-2040 standard. The standard specifies the interface between a consumer electronics device displaying or decoding video and a small removable, replaceable memory card module that embodies the conditional access system (CAS). Examples of devices that use a microSD card include smart phones, tablets, PCs, and other in-home and mobile viewing devices.
The microSD conditional access module is designed to enable access to premium TV content via a wide range of mobile and static viewing devices. It uses the same slot that is already in many CE devices for removable memory cards. The module operates as a memory card, but with the added functionality of conditional access security to descramble premium video.
This new form factor is based on the same principles as the CableCARD and CI Plus standards currently mandated for some premium TV applications; however the microSD card is approximately 50 times smaller than these devices and less than half the size of a standard mini SIM card. The current microSD card is deigned to support video streams up to 1080P HD resolution.