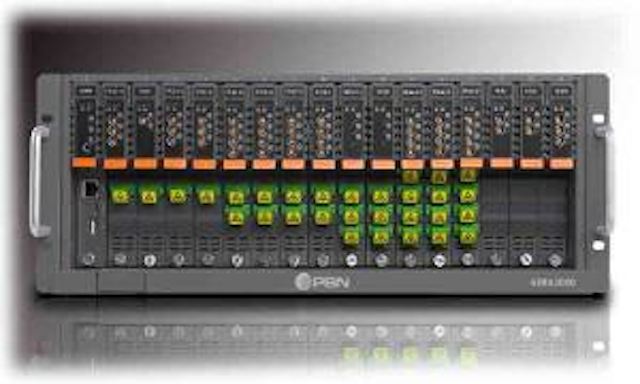 At ANGA,
Pacific Broadband Networks
is launching a high-density headend platform, the AIMA3000 (Advanced Intelligent Multi-Services Access).
It's designed to simplify cable operators' transition to IP networks by providing a solution for HFC, RFoG, xPON video overlay and other applications. It features 16 single, dual or quad application modules in one 4RU chassis with low power consumption per transmitter receiver link. It has hot-swappable application modules with an auto-config feature through the management module, as well as integrated front and rear fiber access panel. Plug-and-play modules with blind RF-connectors allow module maintenance without disconnecting the cable.