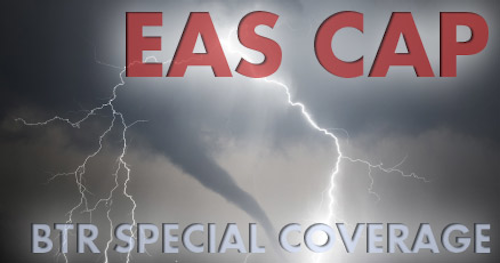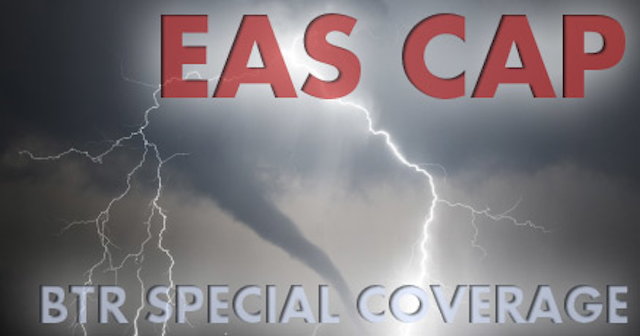 On June 2, a sentencing hearing was held for Phillip and Nancy Garrido. In 1991, the Garridos kidnapped a young girl, Jaycee Lee Dugard, from a school bus stop in South Lake Tahoe, CA. They imprisoned and abused her for 19 years.
In late May, a series of tornadoes decimated the city of Joplin, MS, killing more than 100 people.
As I write this, much of the city of Minot, MN, is under water.
Crises – dangerous weather and deranged psychopaths among them – won't stop happening. The nation's Emergency Alerting System is a vital tool designed to alert the public to such awful events. In some cases, a car may be spotted and an awful odyssey averted. In other, the path to higher ground can be identified.
The main tool for making such communications possible on a widespread basis is the Emergency Alert System. The government is in the process of upgrading that system with the Common Alerting Protocol. Thanks for reading the first post in BTR's ongoing special coverage of that transition.
As with most things that involve the Federal Communications Commission, the details surrounding EAS/CAP are complex. They also tend to be inaccessible to many because they often are spoken about in that special and almost indecipherable language spoken by regulators and lawyers.
But at the highest level, what is going on is fairly straight forward. For years, broadcasters and cable operators have had the obligation – one that they gladly took on – of alerting their listeners, viewers and subscribers of a wide variety of emergency situations. That obligation remains. What is changing is that the government is broadening the system to keep abreast of the new technologies and delivery networks that are changing every nook and cranny of the telecommunications and service provider industries.
Messages will be more comprehensive and reach the public on more devices. This is a great thing: An amber alert, for instance, could have video of the automobile police are looking for instead of just the tag number.
Implementing this is a complex undertaking, however. Indeed, this will be the Summer of EAS/CAP as operators start dealing with an autumn deadline for the switchover. Further complexities stem from the fact that the nationwide requirements – which are the ones that generate most of the headlines – are only part of the story. An increasing number of states have their own requirements. Thus, operators with systems in different states will need to take steps to make sure they are in compliance wherever they operate.
The goal of this section will be to provide news, insight and analysis of the emerging CAP/EAS transformation. Please let us know what we missed and what you've learned that can help other operators fulfill this vital duty.
Carl Weinschenk is the senior editor for Broadband Technology Report. Contact him at carl@broadbandtechreport.com.