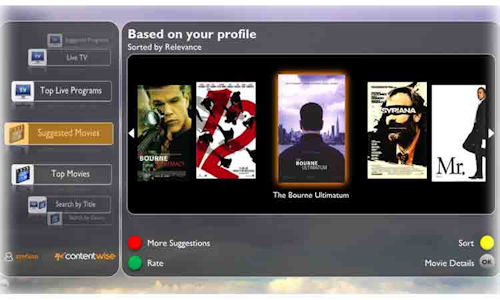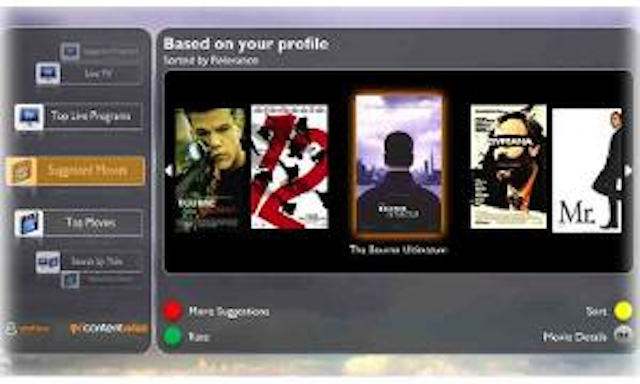 At IBC2011 in September,
ContentWise
will show version 4.0 of its ContentWise recommendation engine for the first time. The new release upgrades three major areas: content discovery and engagement; revenue growth and customer retention; and administration, performance, and scalability.
Version 4.0 has a new cold-start feature designed to guide first-time users through a process to gather their rating feedback and establish an immediate preference profile. Version 4.0 also adds the capability to display to users the reason why a certain recommended item is being presented.
It also has a new analytics data warehouse and Web-based dashboards with new statistics sets presented through an interactive graphical interface. The new tool includes metrics such as content engagement (measuring the most popular content items and users' reaction to recommendations), audience analysis (an analysis of users' demographic and behavioral characteristics), and content velocity (speed and elapsed time of user response to recommendations).
Administration, performance, and scalability improvements include a new setup and configuration Web interface unified with ContentWise business rules and reporting software module. Access control can be restricted to appropriate levels via customizable access profiles. Version 4.0 also supports multiple tenancy and enhancing parallel processing and database tuning.