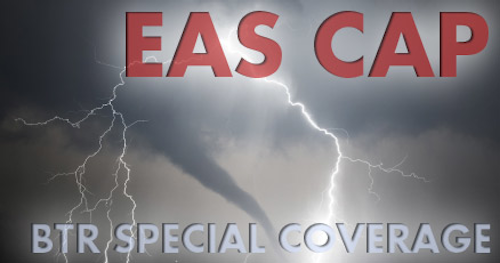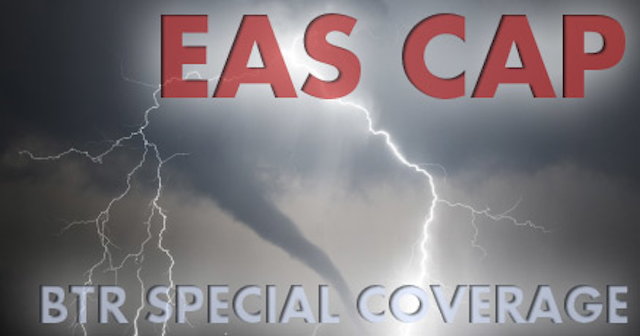 Observers say the drive to update the Emergency Alert System with a new messaging format is moving along at steady clip toward a major fall deadline despite the fact that important pieces of information necessary to get EAS CAP up and running still are missing.
The Sept. 30 CAP compliance deadline is big, but not the next one faced by operators and vendors. These companies -- or at least their regulatory and legal staffs -- should be putting the final touches on comments to a Further Notice of Proposed Rulemaking due at the FCC next week.
Ed Czarnecki, senior director of strategy, development and regulatory affairs for vendor
Monroe Electronics
, said the NPRM is intended to address a "very large number of questions" on national alert testing and procedures. One of the hot issues in the comments -- and, no doubt, in the reply comments due a couple of weeks later -- is the issue of force-tuning broadcast channels to cable during national EAS alerts. This, Czarnecki said, is not favored by broadcasters, who feel that their channels may carry emergency information unavailable on cable.
He suggested that though the filings don't involve rules that will make a difference in the Sept. 30 deadline, everything is interrelated to some degree
. Suddenlink Communications
addressed the issue in a statement released through its public relations department in response to a reporter's request: "We understand the briefing schedule for the NPRM extends into mid-August, giving the FCC relatively little time to act prior to the Sept. 30 deadline. Clearly, this is an evolving situation with a number of uncertainties."
The Sept. 30 deadline is for operators to have working equipment or legal purchase orders for equipment to support CAP, which is an extension of EAS messages to incorporate new types of messaging delivered on a number of networks, including the Integrated Public Alert and Warning System (IPAWS) network. It is worth noting, Czarnecki said, that a number of states already are using IPAWS for state and local level distribution. The outstanding issues are not deal breakers, observers say, since changes can be made to deployed equipment.
Observers note that there still are many subtle but vital decisions outstanding. Adam Jones, a sales engineer for equipment vendor
Trilithic
, points to the test site for the Common Alerting Protocol (CAP) feed, whether RSS will be the predominant method of receiving CAP messages and how the state-level element of overall initiative will fit in as issues that are yet to be finalized. Czarnecki said that security issues, such as digital certificates, authentications and passwords/user names for individual networked devices, may be partially available by Sept. 30.
Clearly, there still is a lot on the table, and there still is talk that the FCC would be prudent in moving the deadline back. "As it stands right now, everything is moving forward for the Sept. 30 deadline," Jones said. "There has been a lot of pushback on the FCC to rethink [the deadline] because there are so many unknowns and so many issues that haven't been addressed."
"I am not really worried," said Steve Johnson, the principal of
Johnson Telecom
and chairman of the SCTE's EAS Subcommittee. "In talking to some of vendors, it seems that they feel they are prepared. They made investments on resources and have gone through the certification process. The vendors think of this like Microsoft Windows and computer networks. They go ahead and deploy the hardware and then take care of software as time goes on."
The industry is exuding a quiet confidence, though the roulette wheel of standards and requirements still is revolving. Czarnecki said the big cable operators have dedicated engineering and legal teams -- internal and external -- working through the issues. He said outreach from the NCTA and ACA is key. "The challenge is for the smaller cable operators that traditionally go under the radar," he said. "On one hand it is not as easy for them to get access to information. They have to do more hunting for information. Some may be completely unaware of this."
Suddenlink certainly isn't procrastinating. "We are doing our very best to comply with the new EAS rules and the impending Sept. 30 deadline," its said in the statement. "To that end, we've received preliminary bids from vendors for new EAS equipment to cover our cable systems.
The next item, Johnson said, is a Nov. 9 test of the national system aimed at letting the president communicate with the nation in emergencies. The test will run for 3-1/2 minutes, since much headend gear is designed to deliver messages for 2 minutes and planners want to ensure that it won't automatically time out.
Carl Weinschenk is the Senior Editor for Broadband Technology Report. Contact him at carl@broadbandtechreport.com.