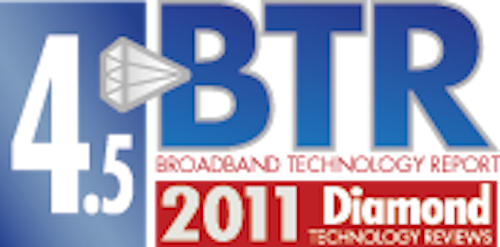 Rolling out this fall, JDSU's Field View QAM is a comprehensive field test solution intended to increase productivity by enabling one-person return path troubleshooting throughout the network without requiring NOC intervention. The Diamonds judges were fascinated with its ability to complete upstream testing without assistance from additional technicians, which certainly would prove to be "a big advantage."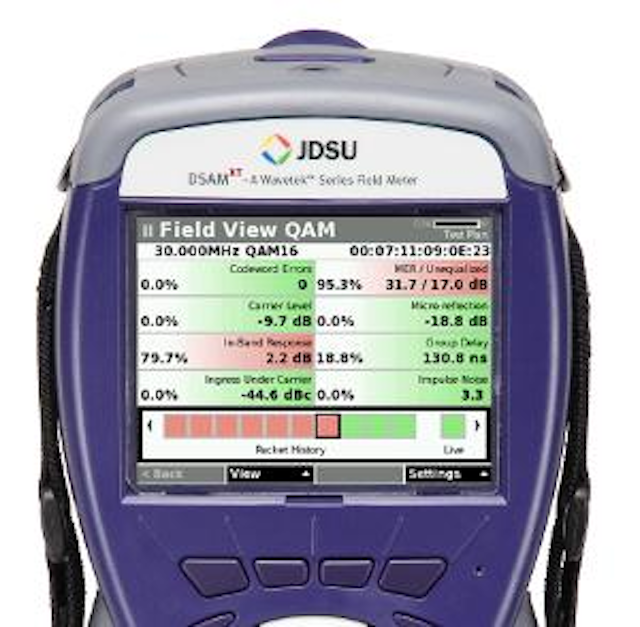 JDSU indicates troubleshooting effectiveness is improved through fast testing of a wide range of parameters (including linear impairments invisible to spectrum analyzers) to locate problems quickly and eliminate repeat service visits. When paired with JDSU's MACTrak offering, Field View QAM allows techs to verify overall return path transmission health easily and reduce time to repair with upstream linear distortion analysis. "Identifying QAM signal anomalies is particularly important when eliminating hard-to-find service problems," observed one judge.
All in real time, the technician can ascertain the upstream signal transmission performance of CPE, CM or the DSAM-embedded modem, and analyze based on a variety of parameters including presence of codeword errors, equalized and unequalized MER, in-band response, group delay and micro-reflections.
The panelists appreciated the product's single-ended troubleshooting, individual MAC address performance (which is imperative, yet is not the average performance of the nodes), and time-of-day testing. In essence, this product puts the field technician back in charge at the home, said one judge.
http://www.jdsu.com
See them at Cable-Tec EXPO, booth 864
Return to the BTR Diamond Technology Reviews Elite
.