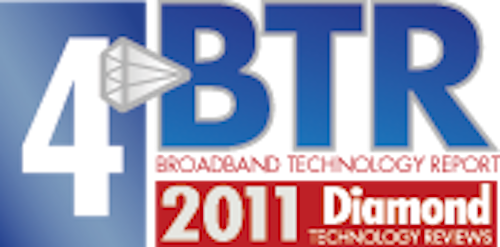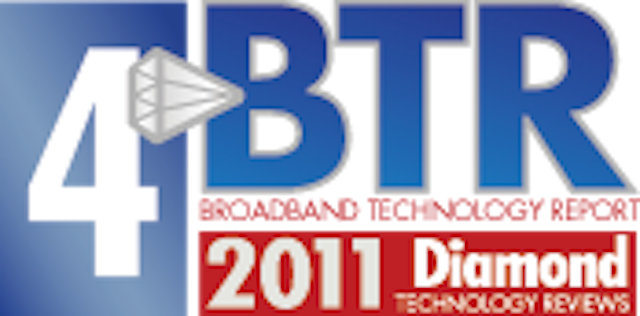 Harmonic's new universal edge QAM solution can deliver up to 648 QAM channels per 2-RU chassis, and its NSG 9000 HectoQAM doubles the RF port density of its competitors, according to the company. One of several dense QAM contenders in this year's running, this unit's lower power consumption and small rack space got the Diamonds judges' attention.

The system supports VOD, broadcast, SDV, M-CMTS, DOCSIS 3.0 and cable IPTV services, in addition to 36 QAMs per port. Its EQAM Virtualization technology allows a single device to be operated as a number of virtual systems; its 10 Gbps interfaces serve up to 40 Gbps input total and can function as 1 Gbps links (allowing for a smooth transition between 1G and 10G networks, said one judge); and its mainboard and blades are used with existing NSG 9000 chassis, allowing operators to leverage existing hardware. Its hot-swappable blades improve reliability, said a judge. And it can be controlled via the Mass Configuration Tool (MCT), an HTTP web GUI or Command Line Interface (CLI), he added.
This product would be "extremely useful in a cable operator's network in that it lowers the requirements for power, cabling, rack space and cooling in comparison to legacy QAM modulators," said one judge. Along with its other impressive features, it prompted another judge to declare, "Sign me up."
http://www.harmonicinc.com
See them at Cable-Tec EXPO, booth 968
Return to the BTR Diamond Technology Reviews Elite
.