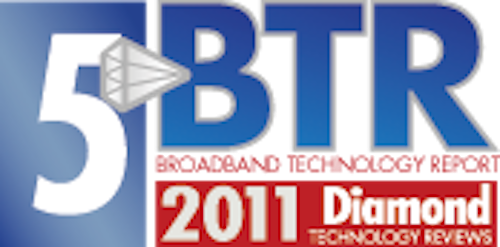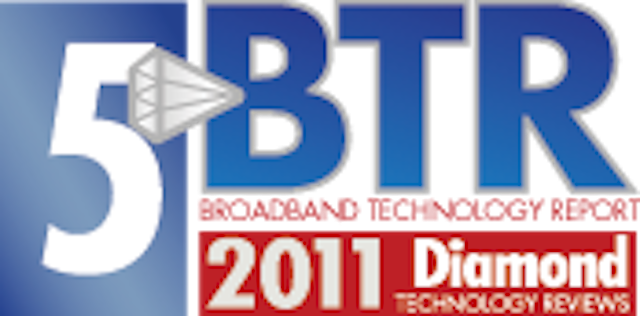 The only product to receive 5 Diamonds this year, CommScope's new LxS-16016 Universal Edge QAM had the Diamonds judges doing double takes: At first glance it appears fairly innocuous, but upon realizing it provides up to 160 QAM channels, on each of 16 RF ports, for a total of 2,560 QAM channels, in a small 4 RU chassis, the surprise sinks in. In fact, by the end of the judging session, feedback amounted to, "Simply awesome," "Amazing" and "Superior."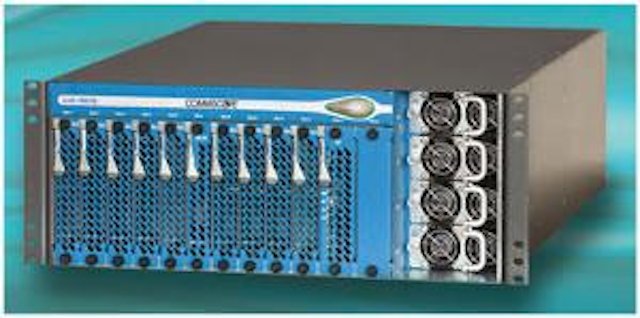 The product's QAM density – which reportedly achieves 42 dB MER easily and typically exceeds 45 dB – allows MSOs to roll out services far into the future, notes CommScope. For comparison purposes, keep in mind that many in this arena barely obtain 35 dB unequalized MER.
The big deal about 42 dB MER? It should cut costly truck rolls and service disruptive upgrades, using the carrier class redundancy in the LxS chassis. "It begs for deployment in a high-density location requiring maximum flexibility … I consider this a high-end unit searching for serious challenges to handle with apparent ease," said one Diamonds judge.
CommScope uses its LiquidQAM2 custom digital technology as the product's backbone, combining in the digital domain several discrete functions focused on flexibility and performance, which ultimately directly digitizes the whole band. And in so doing, the product achieves great RF performance and added remote control flexibility.
The judges were particularly impressed with numerous LxS-16016 benefits, especially since users will be able to:



Cover the entire 1 GHz spectrum with this type of QAM density



Avoid contiguous blocks since each QAM can be placed anywhere in the band at one time



Use the "connect-once" backplane and never have to disconnect again



Reduce high power/space costs with its miniscule power consumption (> 0.5 watts/QAM)



Benefit from NGOD RSTP VOD interface compliance and full SNMP v2/v3 compliance



The bottom line, the LxS-16016 product offers great density, power advantages and individual channel control, or as one judge put it: "A future state requirement, available today."
http://www.commscope.com
See them at Cable-Tec EXPO, booth 1854
Return to the BTR Diamond Technology Reviews Elite
.