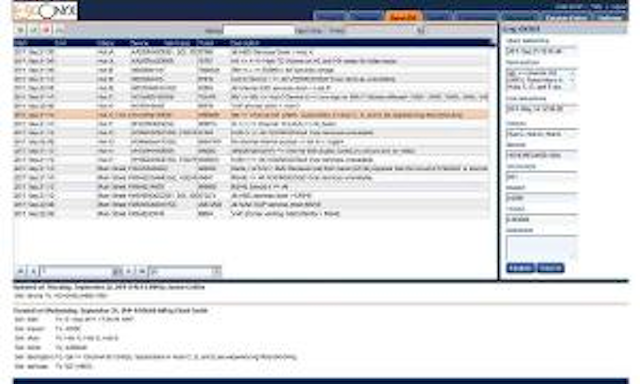 EngOnyx
's ServLOG is a web-based application designed to allow technicians to log changes or any other work done on the inside plant through a user configurable web form. Tickets can be generated, which are then passed on to others for further work or review and authorization. ServLOG tickets are tracked and maintained in a data warehouse for management reporting and data mining or data analysis purposes. It's designed to track problems with equipment, channels or services and manage them across the entire system.
The solution is also designed for managing workflows, capacity planning, managing ISP assets and integrating with other network management systems to provide them with current and up-to-date information.
Features include a document-oriented database that stores log history, a web interface and customizable reports. The system is designed to monitor key metrics, allow user-configurable data access from everywhere and track ticket life cycle. It also includes an LDAP plugin.
The company will be making its first trip to the
SCTE
's Cable-Tec Expo this year.