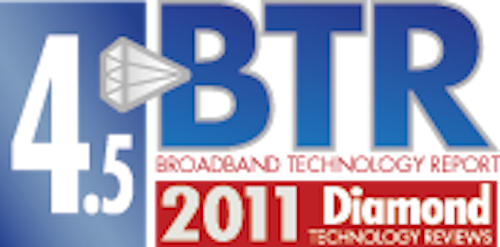 Praised as a veritable "Swiss Army knife of streaming video encryption" by the Diamonds judges, the Envivio 4Caster C4 Gen III is a software-based, multi-profile encoding solution that enables content providers to simultaneously deliver multiscreen and traditional TV services for mobile and Internet-enabled devices through a single, converged headend.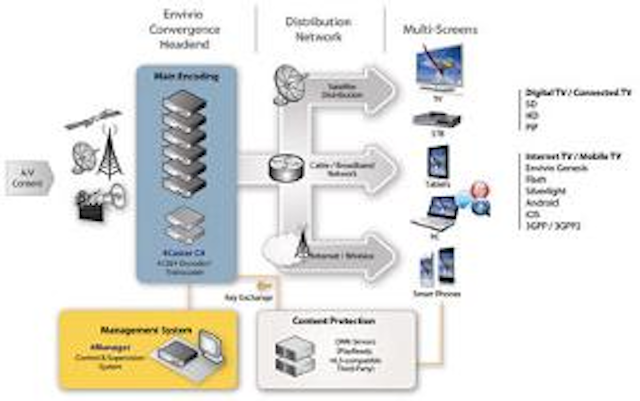 Specifically designed to deliver high-quality live content to any screen in an efficient, cost-effective and future-proof manner, Envivio's solution uses a headend approach to bypass the traditional and costly silo technique, reducing overhead and providing more flexibility. A licensing process allows providers to add support quickly as new devices are introduced.
As tablets, smartphones, e-readers and other devices encourage consumers to watch what they want, when they want it, the 4Caster C4 Gen III allows for quality encoding that supports all technologies, noted one judge. "[Its] compression and encryption technologies come with a quality that any MSO would appreciate. Redundancy management allows for maximum reliability to the consumer, which, in large customer clusters, is a must," this judge added.
The Envivio 4Caster C4 Gen III's only caveat may be that because it is software-intensive, its hardware bandwidth may be minimal and may not support open standards since it is proprietary-based, noted another judge.
http://www.envivio.com
See them at Cable-Tec EXPO, booth 326
Return to the BTR Diamond Technology Reviews Elite
.