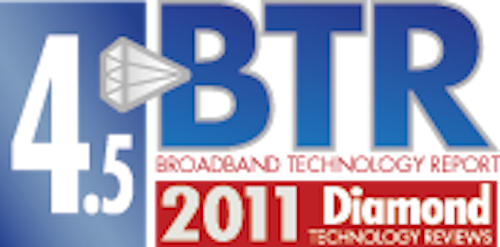 Offering a unique combination of advanced test, productivity and management capabilities, RxT was commended by the Diamonds judges for simplifying turn-up, analysis and maintenance of data networks. "It … fills a real need for testing and qualification for new commercial services," noted one of the judges.
RxT is the first connected workflow-optimized test solution that improves field productivity, reduces capex/opex, and helps ensure high-quality subscriber services, according to Sunrise Telecom. Integrated with the realGATE workflow optimization system, RxT manages and optimizes workflow for engineers, managers and technicians. One judge added that allowing technicians to create "birth certificates" and review past tests in addition to enabling supervisors or tiered support to connect remotely to view issues in the field is "very smart."
Some of the judges' other favorite features include:



A GUI-based platform, with communications and maintenance management capabilities, which doesn't require a laptop



Hardware modules to plug into the display/control unit that provide quick-change flexibility for testing and analysis of a comprehensive suite of digital networking technologies



A modular approach that extends the functionality and life of the solution



"Sunrise Telecom is a frequent participant and contributor on various technical standards bodies, and this platform shows off the fruits of this investment," said one Diamonds judge. A 10 GB module would be a plus in the future, another judge added.
http://www.sunrisetelecom.com
See them at Cable-Tec EXPO, booth 726
Return to the BTR Diamond Technology Reviews Elite
.