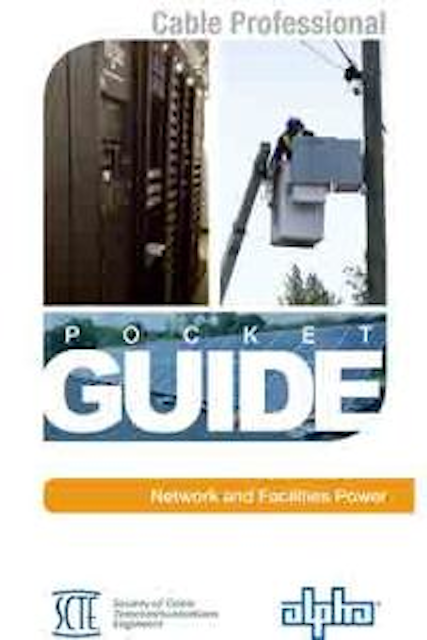 Alpha Technologies
and the
SCTE
have jointly developed the pocket-size "Network and Facilities Power Reference Guide," designed specifically for the cable industry.
The guide is intended to increase the level of understanding of the science of power among field engineers, operations professionals and other cable personnel. Topics within the guide include electrical principles, conductors and powering cable specifications, outside plant powering, critical facilities powering, and alternative energy.
The reference guide is designed as a "best practices" handbook for cable professionals as they address powering issues that are the foundation of reliability for all network services. It's the second book developed in partnership between SCTE and the vendor community that ultimately is expected to become a series of reference guides identifying best practices within all areas of the network. Each volume is designed to deliver comprehensive information on a single subject in a portable, easy-to-use job aid.
The reference book is available online at
http://www.alpha.com/NetworkandFacilitiesPowerPocketGuide/
. Hardcopies of the reference guide will be made available in both the Alpha and SCTE exhibit areas at SCTE Cable-Tec Expo in Atlanta. Additional hardcopies will be made available upon request.