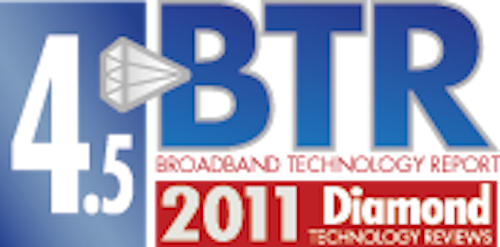 The Diamonds judges were enamored with the Auto Backr Pro (ABP), in part, because its timing to market is so perfect. A multi-vendor automated backup solution for headend devices, ABR is especially needed today as the distribution and protection of video content continues to be even more important with ever-growing signals to various platform types, including PDAs, iPads, iPhones and more, said one judge.

In addition to performing daily backups, ABP also can send backups of all devices to an FTP site of the user's choice or to Zanaware's low-cost remote SFTP space for complete disaster recovery of devices. It offers one-click recovery for many devices and includes automatic software detection and database updates for popular devices. It works out-of-the-box with various switches, routers, statistical remultiplexers, edge processors and others. Plus, Zanaware can work with any vendor to add more profiles to the solution, typically at no additional charge. It all adds up to a "scalable and comprehensive solution," one judge noted.
Programming (and re-programming) of headend gear can take hundreds of support-staff hours, so ABP's significant cost savings are obvious, the judges concurred. That it's single-source, automated, offline-storage capable and remote-retrievable – even better.
"If you have ever manually reconfigured routers, switches, video encoders, multiplexers or all of the above in an emergency restoration event, this product could be your pain killer! If you have ever wondered how to keep track of a 10,000-device regional network with all those configuration files, databases and critical settings, this product could help you sleep better," one judge succinctly explained.
http://www.zanaware.com
See them at Cable-Tec EXPO, booth 962 (at Megahertz, Zanaware's U.S. reseller)
Return to the BTR Diamond Technology Reviews Elite
.