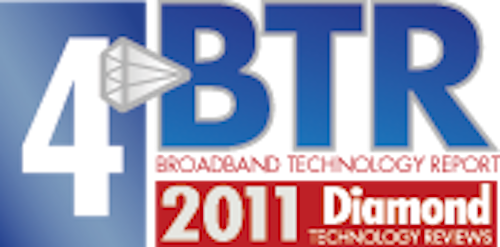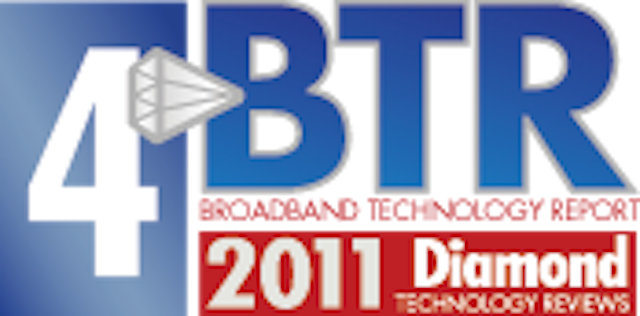 The BigBand MSP2800 platform, in conjunction with the MSP QAM, combines an ultra-dense QAM (40:1) with advanced media processing for reliable, multi-application video service delivery. The Diamonds judges admired this product for including many features in a small space.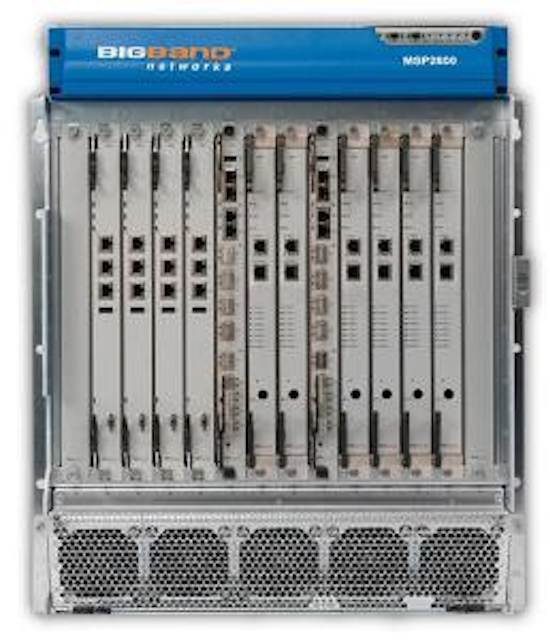 The platform has an integrated chassis, which allows for several plug-in applications – including edge QAM functionality – to be mixed and matched with other blades for specific service requirements. BigBand notes users can add new applications quickly and share bandwidth efficiently, including broadcast, SDV, VOD, IPTV, M-CMTS and DOCSIS. And the average revenue per user can be increased with new blades to deliver more personalized services and drive new revenue streams from applications such as targeted ad insertion, IPTV and time-shift TV.
Service and capacity expansions can be purchased through licenses or modules for the existing platform, so there's no need for technicians to re-wire cables or replace hardware, allowing for a pay-as-you-grow approach. The judges further applauded the SMP2800's scalability, wire-once technique and "forward-thinking approach to multiservice QAM signal delivery," making it a "great enabler for providing advanced services."
http://www.bigbandnet.com
See them at Cable-Tec EXPO, booth 1538
Return to the BTR Diamond Technology Reviews Elite
.