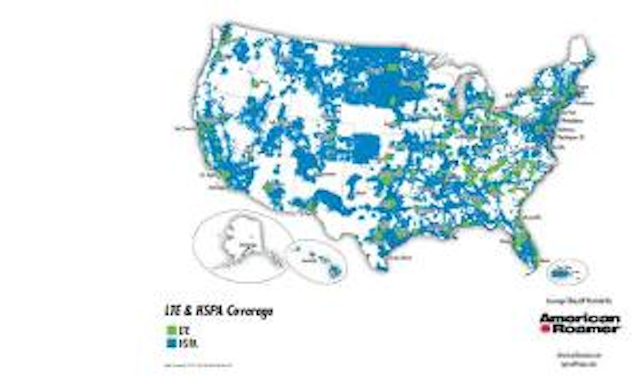 American Roamer
announced a public beta of an API designed to provide organizations access to geospatial network intelligence on telecommunications network availability, coverage patterns and other information.
The API is an extension of the company's datasets and on-demand, analytical solutions. The public beta API allows developers to access American Roamer's mobile network coverage catalog, including global HSPA, EVDO, LTE and WIMAX footprints. The API not only identifies coverage availability via XML or JSON, but also lets users overlay coverage patterns atop interactive mapping applications like
Google
and
Bing
Maps.
The commercial API is intended to give solutions providers access to a mobile network coverage catalog with more than 1,300 coverage patterns spanning 225 countries, to provide insights into competitive intelligence, market penetration and demographic analysis.