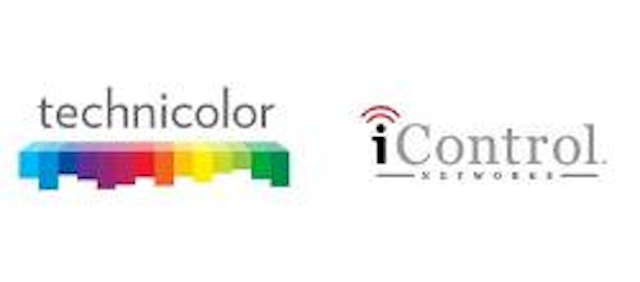 Technicolor
announced the launch of a Home Control and Security edition of its MediaTouch tablet, a new solution developed in partnership with
iControl Networks
. The partnership combines Technicolor's experience in digital home platforms and customized tablet solutions with iControl's OpenHome software platform for integrated home management, control, security and energy management solutions.
Technicolor's
UL
-complaint MediaTouch is an all-in-one security enabled tablet featuring a home security panel, 7-inch touch screen and media management features. Integrating it with iControl's software is intended to enable broadband service providers, home security companies and utilities to offer interactive life safety and lifestyle services to their customers, allowing them to control and connect to their homes via the web and other mobile devices.
The combined solution features backup EDGE cellular connectivity;
ZigBee
connectivity to security sensors, thermostats, lighting controls and door locks from the iControl home management system; WiFi 802.11n connectivity to video cameras in and around the home; 24-hour battery backup; and an open application framework.