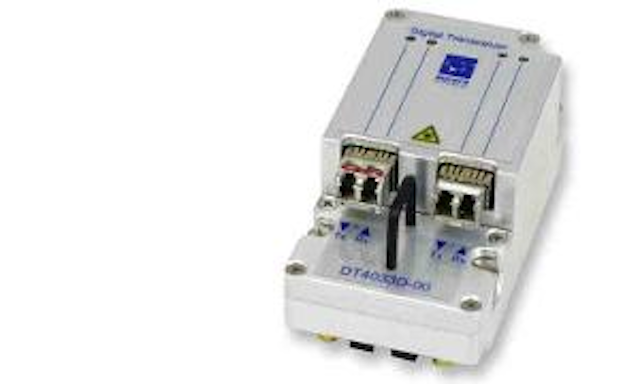 Aurora Networks
' Universal Digital Return technology is designed to double return path capacity by using the recently reclaimed broadcast TV spectrum. The technology is being unveiled in the CableNET pavilion at the Cable Show.
Building on the company's digital return technology, the Universal Digital Return utilizes the 54-88 MHz spectrum that was once reserved for analog broadcast TV. It expands the upstream bandwidth to 5-85 MHz, but still supports the 5-42 MHz return path.
The module uses a common platform for all band-splits (from 5-42 MHz, to 50 MHz, to 65 MHz and to 85 MHz) and then "personalizes" them for not only the band-split required but also for other features, such as "1-fer" vs. "2-fer", data transmission speed and operational modes, according to the specific network requirement.